News Back
26/02/2019
Iberdrola plans global investments of 34 billion euros until 2022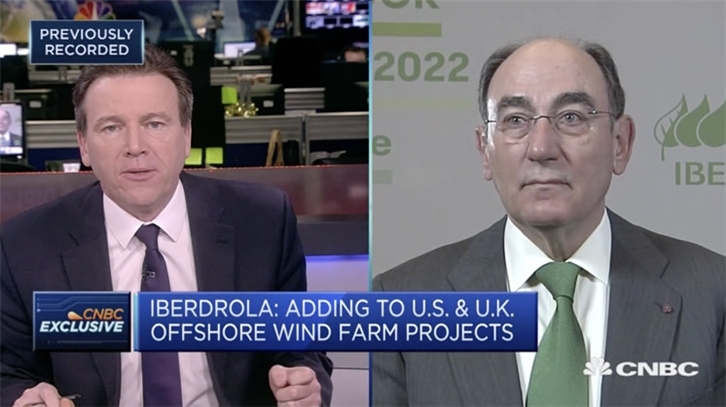 Ignacio Galán, Chairman and CEO of Iberdrola group, has granted an interview to the North American television business news channel CNBC, on occasion of the Outlook 2018-2022 Update held today at London (United Kingdom). These are the highlights of his speech:
Iberdrola increases capital expenditure by € 2 billion.
The group expects to obtain net profit between € 3.7 billion and € 3.9 billion in 2022, 30% up on 2018.
Investments boost transition to a low carbon energy model.
Shift away from fossil fuels will provide lower energy prices.