News Back
20/11/2020
According to the first edition of the OpenODS Index produced by OpenODS
Iberdrola, selected as a leading company in the OpenODS Index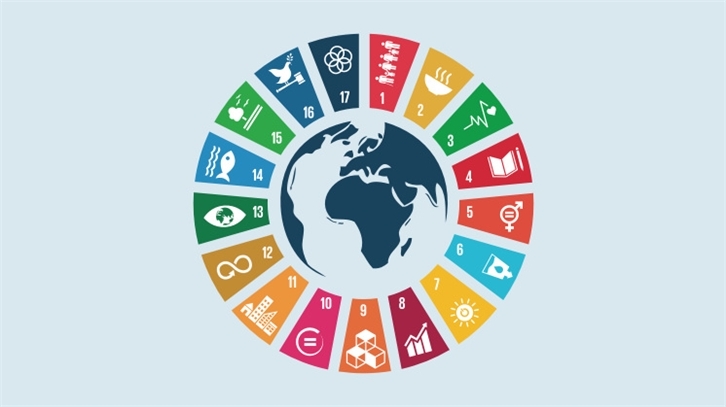 Iberdrola has been selected as a benchmark company in the first edition of the OpenODS Index, occupying first place in the ranking of entities that appear in the index, having the highest score in the total of the three Agenda 2030 implementation phases of the OpenODS System.
The three Agenda 2030 implementation phases are a first phase of alignment, a second phase of localisation and a third phase of implementation and monitoring.
OpenODS Index is the first platform for qualification and transparency in the fulfilment of the Sustainable Development Goals. It is a joint initiative by Enreda SCA and Creando Conciencia SCA, two companies committed to the development of sustainable solutions and the generation of social impact value, whose mission is to systematise information on SDGs and make it accessible and useful for accelerating Agenda 2030.
The OpenODS system is designed to facilitate its usability, scalability and adaptation to any context. Its methodology is defined by the following characteristics: Open Data, global and geolocalised, intersectoral, multilevel and correlational.



Leaders in driving the SDGs
With Iberdrola's leadership in the OpenODS Index, it has again proven that it is firmly committed to achieving the Sustainable Development Goals (SDG) of the UN Agenda 2030.
The company focuses its efforts on the supply of affordable and clean energy (Goal 7) and on climate action (Goal 13) while also contributing directly to ensuring clean water and sanitation (Goal 6), increasing its investment in R&D+i activities (Goal 9), promoting respect for the life of terrestrial ecosystems (Goal 15) and working to establish partnerships to achieve the goals (Goal 17).
In addition to the Open ODS Index, Iberdrola is also included in other important sustainability indexes, such as the Dow Jones Sustainability Index (DJSI), the FTSE4 Good, GLOBAL100 and MSCI Global Sustainability Index Series.