News Back
19/09/2018
Ignacio Galán: "the new energy model must support the companies that have been making courageous decisions for 20 years"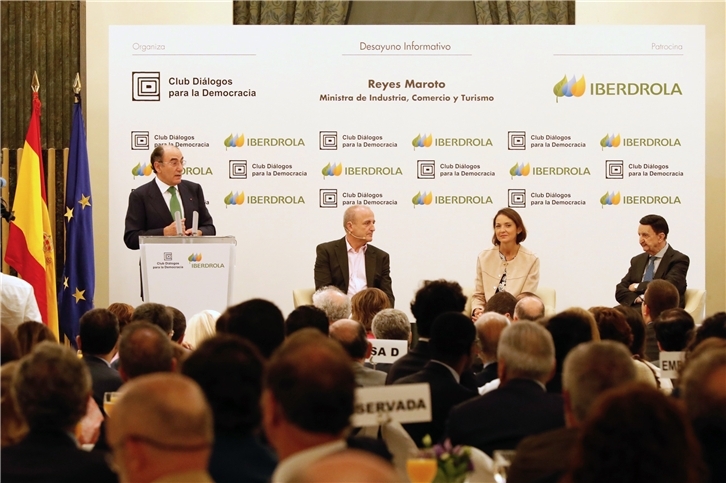 During his presentation at the Dialogues for Democracy Club, the president of Iberdrola pointed out that "we must have a clear industrial policy that is agreed upon by all the agents involved and that favours a more sustainable energy model, supporting those who have been taking courageous decisions for 20 years, as opposed to those who have remained anchored in the past, trying to maximise their results in the short term at the cost of a better future for all. A policy governed by the principles of stability, certainty and visibility, to attract the high volumes of investment required, which have been estimated at around 100 billion euros".
During this period, Iberdrola has invested 25 billion euros in Spain, mainly in clean energy and smart electricity grids, thanks to which its emissions are now 75% lower than the rest of the sector in the country.
For Ignacio Galán, "the transition towards a more sustainable economy will create important opportunities to revitalise Spanish industry". For one thing, it will boost sectors such as "renewable energy, electric mobility, building and the sustainable transformation of cities". Furthermore it will offer "other industries and regions the possibility of redirecting their activity towards new areas with greater future projection".
"Europe must start a new reindustrialisation", Galán has also stated, with the objective of industry "making up 20% of GDP". To achieve this, "focus has to be placed on those areas where there is the greatest capacity to compete globally", such as "technological development and digitalisation, value-added services and the decarbonisation of the economy".