News Back
01/11/2018
The European Round Table (ERT) urges the British Prime Minister to reach an amicable agreement on Brexit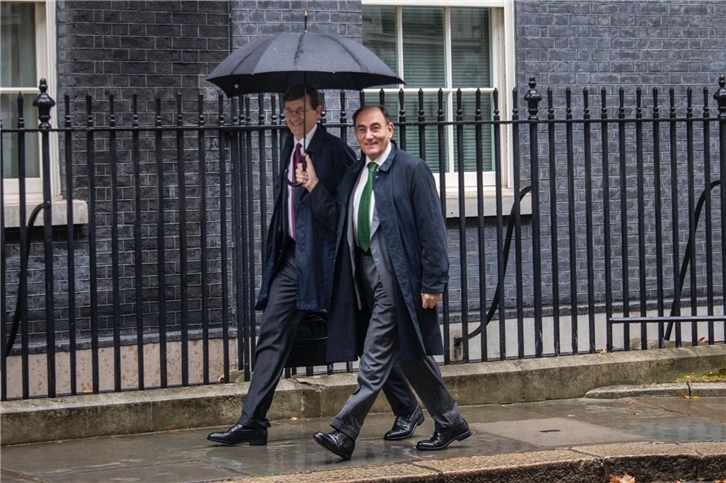 The British Prime Minister, Theresa May, and the British Minister for Brexit, and Dominic Raab, received today in London several members of the European Round Table of Industrialists (ERT)forum that brings together 55 CEOs and presidents from the largest European multinationals.
Among those attending the meeting were Spaniards Ignacio Galán, chairman of Iberdrola and member of the ERT executive, and his counterparts at Telefónica and Ferrovial, José María Álvarez-Pallete and Rafael del Pino, respectively. Senior executives from large companies such as Rolls-Royce, AzkoNobel, E.On, Vodafone, Saint-Gobain and Centrica, among others, also attended.
During the meeting, held at 10 Downing Street, the ERT delegation was able to share with Theresa May the views of large companies on the main issues affecting the European economy and, in particular, on the future of Brexit.
Theresa May and Dominic Raab informed ERT representatives of the progress in negotiations with the European Union (EU). For their part, they urged the prime minister to reach an amicable agreement as soon as possible, given that time is running out and the shortage of time could seriously damage the future growth of both the EU and the UK.
The ERT, which considers that future relationship between the EU and the UK should be based on the free exchange of goods and a stable and fair regulatory framework is, proposing an extension to the transition period to avoid a traumatic breakdown.