News Back
04/11/2021
"We have the technology, social consensus and financial resources, but we need to be faster when it comes to decarbonisation"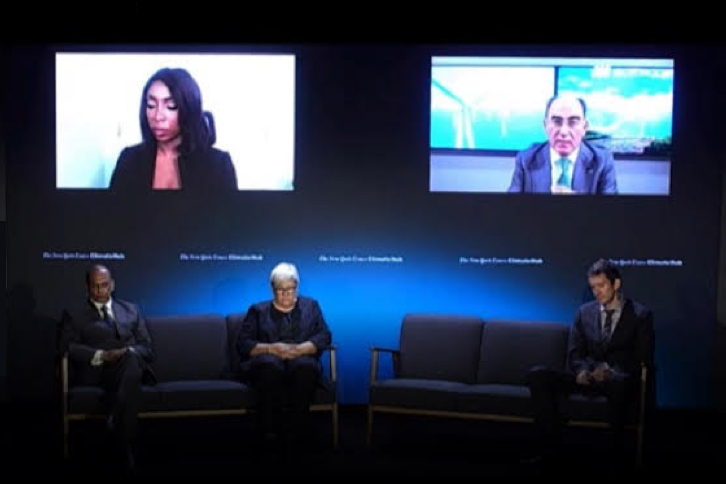 Iberdrola group chairman Ignacio Galán took part in The New York Times Climate Hub meeting organised in the context of COP 26 which is currently taking place in Glasgow. The panel discussion dealt with the most urgent questions of our time: How can we adapt and prosper on a warming planet?
During the interview, Galán emphasised the following ideas:
"The world has the technology, the social consensus and financial resources needed to achieve the energy transition, but political leaders and financial institutions, the business sector and consumers need to act together to make it happen and speed up the change."
"We have to move from words to deeds. We have to move more quickly to decarbonise. Time is running out!
He said that "stable, predictable regulation and legal security are needed to speed up investment in more competitive renewable energies, storage and networks, the three essential elements to make the energy transition a success".
It has been 20 years since Iberdrola started doing things differently. "In those years, clean energy was not considered a solution, but we drafted a revolutionary business plan that entailed generating energy differently. We came up against a lot of opposition from competitors. Investors and regulators did not understand this movement. But we were certain that we were on the right road, and we were right".