News Back
02/12/2020
Having allocated €70 million to invest in start-ups, Perseo creates new unit for catapulting technology companies in Spain to drive electrification and clean alternatives in difficult-to-decarbonise sectors
Iberdrola ramps up its venture strategy by allocating €40 million to invest in innovative industrial companies for the energy transition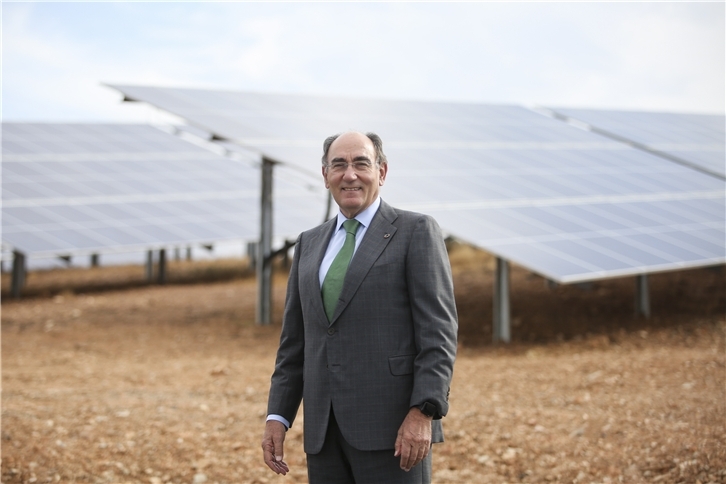 It will work to create new businesses supporting electrification — recycling of blades, modules and batteries — and technologies related to industrial heat, battery manufacturing and the decarbonisation of long-haul transport.
It expects to develop six or seven initiatives over the next five years that will drive industries with growth potential while contributing to economic recovery and job creation. Its first investment will be in Iberlyzer, which will build electrolysers to produce green hydrogen
Iberdrola has stepped up investment in innovation and industrialisation in newly created sectors to stay abreast of the energy revolution and help to create opportunities that will make Spain an industrial benchmark in the energy transition. It is doing this by creating a new line within its Perseo startups programme — Perseo Venture Builder — which will invest €40 million in the creation of innovative industrial companies engaged in new electrification areas and in difficult-to-decarbonise sectors such as industry and heavy transport.
The Perseo Programme, which has been operating for a decade, has so far invested €70 million in startups that develop technologies and innovative business models. Under this model, Iberdrola has contributed to the creation and growth of a global ecosystem of technology companies and entrepreneurs around the electricity sector.
Perseo has focused its efforts on analysing global business and technology partnership opportunities with startups and emerging companies, analysing some 300 companies every year and creating an ecosystem made up of almost 3,000 pioneering companies. This investment instrument now manages a portfolio of 9 companies. Through Perseo, Iberdrola carries out more than 25 real trials with technologies every year, which are used as a first step for establishing business relationships and partnerships with startups. In the last two years they have carried out a total of nine challenges in which 700 startups have taken part, to identify innovative solutions that improve operations and reduce environmental impact.



Businesses that support electrification and decarbonisation of industry and heavy transport
With the creation of Perseo Venture Builder, Iberdrola increases ambition — allocating a total of €110 million to its entrepreneurship programme — and completes its strategy with the constitution of businesses that support electrification. Initially, it will focus in the recycling of modules, blades and batteries, as well as in difficult-to-decarbonise sectors, some of which are industrial processes, such as industrial heat production and long-haul transport.
"In the past decade we have focused on forming alliances with start-ups with an open innovation strategy, which has made us quick to identify future trends in our industry while giving us access to disruptive technologies and business models. The experience and results have been extraordinary. With this new initiative we complete our approach, promoting the creation and acceleration of innovative industries and a supply chain that will mark the energy development and jobs of the future, and harnessing our knowledge of innovation and technology in key businesses to electrify the economy", explained Agustín Delgado, director of innovation, sustainability and quality at Iberdrola.
The short-term aim of the Perseo Venture Building unit consists of developing six or seven lines of action over the next five years, with which it will stimulate industrial hubs with interesting potential for growth and to drive economic recovery and social development.
The first project is Iberlyzer, an initiative carried out in collaboration with Basque company Ingeteam, destined to become the first large-scale electrolyser manufacturer in Spain. The company will start operating next year and is expected to integrate more than 200 MW of electrolysers in 2023. This output — which will account for more than 50 % of installed electrolyser capacity planned for Spain by that date — will be used in the second project to emerge from the alliance between Iberdrola and Fertiberia, which will produce green hydrogen for the plant in Palos de la Frontera, in Huelva.
Perseo Venture Builder's activities will focus on creating innovative companies in collaboration with other technology and industrial groups and will also entail public-private partnerships. Its main area of influence is Spain, although it does not rule out promoting activities in other markets where Iberdrola operates.