News Back
15/07/2022
Iberdrola has increased its installed capacity by 3,150 MW in the last twelve months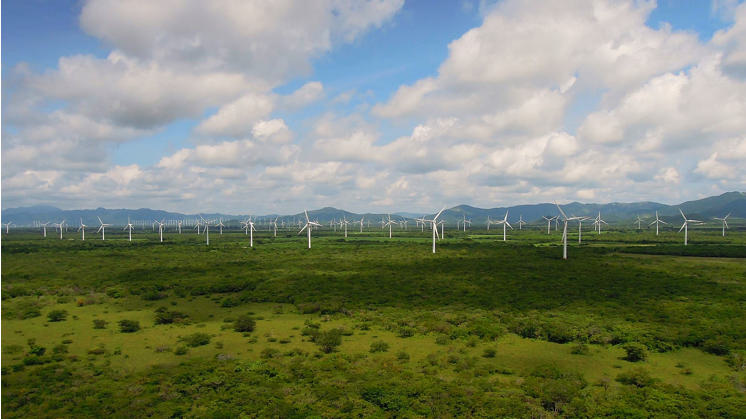 In line with its commitment to accelerate the energy transition in Spain, the group has installed more than 1,650 MW of new capacity on the Iberian Peninsula.
Iberdrola remains faithful to its commitment to promoting the energy transition as the only way to accelerate decarbonisation and eliminate dependence on fossil fuels. Accordingly, the company has increased its installed renewable capacity by 9% worldwide in the last 12 months, to almost 39,000 MW - specifically 38,722 MW 'green' - according to data published today in the National Securities Market Commission (CNMV). This represents an increase of 3,150 MW in the last financial year.
With this advance, the company exceeds 59,522 MW of total capacity in the world, after increasing it by 6.6% in the last year. In this way, the Iberdrola group is making progress on its historic investment plan of 75,000 million euros by 2025, with which it aims to reach 60,000 MW of renewable installed capacity by 2025, which will exceed 90,000 MW by 2030.
Energy production stood at 83,255 GWh in the first half of the year. This figure was achieved despite the negative half-year for renewables, so that own production with 'green' energy fell by 1.5% to 40,446 GWh.

Acceleration of solar energy
This increase in renewable capacity was recorded in all the core countries where it operates - Spain (+9.3%), the United States (+6.2%), Brazil (+14.7%), the United Kingdom (+2%), as well as in its new renewable growth platforms, grouped in the subsidiary Iberdrola Energía Internacional, which increased its capacity by 20% to 2,371 MW in the last twelve months.
By technology, Iberdrola's photovoltaic capacity increased by 56% in the last financial year -with 1,240 MW of new installed capacity- and reached 3,448 MW at the end of the first half of 2022. This strong momentum is mainly due to the incorporation of almost 800 MW in Spain, more than 240 MW in the United States and more than 170 MW in the rest of the world.
Also noteworthy is the growth in wind energy, where the group reinforced its global leadership, with a 4.4% increase in this technology - both onshore and offshore - to 20,942 MW: 1,258 MW offshore and 19,683 MW onshore.