News Back
24/09/2021
"It is positive that the world is pulling in the right direction as we approach COP26"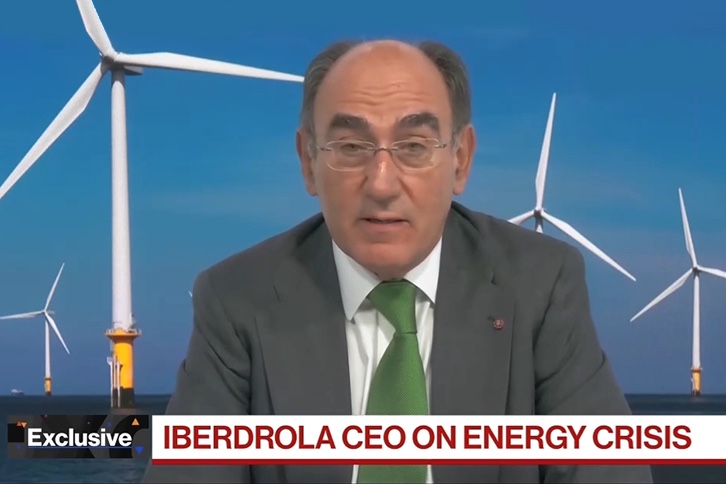 The chairman of Iberdrola group, Ignacio Galán, was interviewed on Bloomberg TV on the occasion of Climate Week, organised in New York by The Climate Group in collaboration with the United Nations. Galán, who actively participated in this forum, as he has been doing in the main events of the global climate agenda, highlighted the following ideas:
Short term energy supply issues will be resolved, and we must continue to support the clean energy drive.
Global issues such as the price of natural gas are affecting market prices, and the EU needs to monitor closely policies from individual member states to ensure that action is consistent with overall plans to reduce emissions.
In the UK, our commitment is to protect customers during the current issues, and ensure that they have the energy that they need.
There have been encouraging global signs on the fight against climate change coming from New York this week: China and the US have made positive announcements while EU and the UK are continuing with positive climate action plans.
It is positive that the world is pulling in the right direction as we approach COP26 in Glasgow.