NEW YORK CLIMATE WEEK 2020
We are driving the green recovery forward in order to achieve a carbon-neutral future
#environmental sustainability #climate change #social action
At a time when its focus has moved from climate action to how to tackle reconstruction post COVID-19, this year's New York Climate Week (September 21 - 27) will be concentrating on the lessons we can learn from the current situation to help us move towards a carbon neutral future by way of a fair transition. Iberdrola group, worldwide benchmark in the fight against climate change, is approaching this summit convinced that the only way forward with respect to economic recovery and job creation is the green way.
Carousel of images and videos
IBERDROLA, COMMITTED TO CLIMATE WEEK
KEY FACTORS FOR A GREENER FUTURE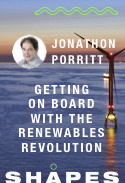 An unstoppable revolution
In an exclusive article for SHAPES, Jonathon Porritt, co-founder of Forum for the Future, writes that "it is more profitable to build and operate new alternative energy projects that it is to maintain existing conventional plants."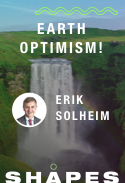 A new ecological development model
Erik Solheim, ex executive director of the PNUMA, writes in SHAPES about the unprecedented opportunity facing us: "for the first time it is possible to adopt a new ecological development model."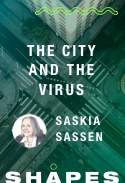 Cities, key factors for change
The sociologist, author and professor Saskia Sassen speaks in SHAPES about the role played by cities in changing the way the new age is managed and insists on the need for us to "move far faster" as regards changing things.
Welcome to SHAPES
An open window to the world with the help of great experts in various subjects
All the information about
NEW YORK CLIMATE WEEK
What is Climate Week NYC?
Climate Week NYC is the largest climate summit to be held in 2020. It will bring together leaders from governments, business and civil society, as well as local authorities and international organisations to discuss how to curb global warming.
Why is Climate Week NYC celebrated?
Climate Week NYC aims to rebuild the global economy for people and for the planet as a pathway to a better future. To this end, it seeks to reduce global greenhouse gas emissions by half between now and 2030.
Who is organising Climate Week NYC?
Climate Week NYC is organised by The Climate Group, in partnership with the United Nations (UN) and New York City Council. The Climate Group is an environmental NGO working to accelerate climate action to limit the global temperature rise to 1.5 °C.
When is Climate Week NYC 2020 taking place?
Climate Week NYC 2020 is being held from 21 to 27 September.
What are the themes of Climate Week NYC 2020?
This year, Climate Week NYC is structured around 10 major themes: clean energy transition; transport and infrastructure; industry and build environment; finance, investment and jobs; food and land use; nature and Science; U.S. and international policy; youth, public mobilisation and justice; sustainable travel and tourism; and climate impacts and adaptation.
What activities are taking place during Climate Week NYC 2020?
The climate summit will kick off with an opening ceremony, which will bring together government and business leaders to outline their commitments to climate action and find ways to continue moving towards meeting ambitious climate goals.

For the third year, Climate Week will host the Hub Live, a series of conferences, forums and workshops allowing the public and private sectors to work together to gather ideas for building a better future.

Another of the main events is the Nest Summit, which will feature the most influential visionaries and politicians in the field of sustainability with the aim of broadening climate awareness.

In addition, Climate Week invites the public to participate by organising their own activities. In total, more than 350 events are planned both in New York and around the world.

You can follow the main activities through the Climate Group's Facebook Watch page.
What is the motto of Climate Week NYC 2020?
This year's motto is For New York, for the World.