News Back
16/01/2023
We are pioneers with our Human Rights report in "responsibility and respect" for people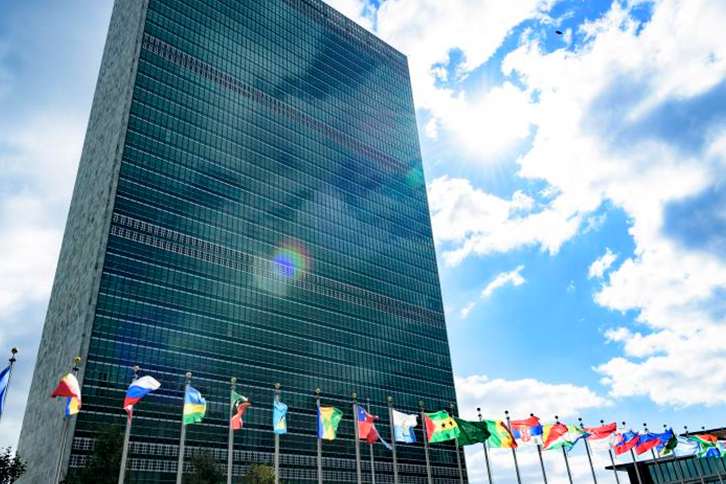 The report is an exercise in transparency and describes in detail its due diligence system for the identification, prevention, mitigation and remediation of impacts. It thus anticipates future regulatory requirements.
Ignacio S. Galán, Chairman of Iberdrola: "We respect human rights with conviction and act with responsibility and respect for people, the environment and the communities in which we operate".

Iberdrola is committed to Human Rights. This is evidenced in its first Human Rights Report (HRR), the purpose of which is to share with society the measures for monitoring and respecting its activities and business relations.
The company thus strengthens its historical commitment to respect for human rights, which is inextricably linked to global sustainable development, and to the sustainability and resilience of the company. It also becomes a pioneer in the publication of this type of report, anticipating future regulatory requirements such as the European Directive on Corporate Sustainability Due Diligence.
HR, and especially the role that companies play in their compliance, have become a very relevant issue in the social agenda, in the financial community, in regulators and in other interest groups.
Aware of this circumstance, and guided by its commitment to transparency, Iberdrola has prepared this first report based on the United Nations Guiding Principles on Business and Human Rights (UNGPs). The document covers the various aspects of the company's policy in this area and its due diligence process, as well as numerous cases and good practices.
Iberdrola's fundamental objective in this area is to proactively manage human rights. The idea is to avoid risks both for the company and for the supply chain, local environments and communities, especially indigenous communities.
The group has therefore progressively deployed specific due diligence measures consisting of identifying, preventing, mitigating and, where appropriate, redressing human rights impacts.
In the words of Iberdrola's chairman, Ignacio S. Galán, "at the Iberdrola Group, we respect human rights with conviction and always act responsibly and with respect for people, the environment, and the communities in which we are present. We are aware that large companies have a very positive impact on society, but we also know that there are certain aspects of the performance of our value chain in which we must be very vigilant".
As a result of the work carried out in this area to date, Iberdrola is in a position of leadership in the sector, endorsed by the Renewable Energy and Human Rights Index prepared by the Business and Human Rights Resource Centre for two consecutive years, and by the Dow Jones Sustainability Index, in which the company achieved the highest score in 2022.
Iberdrola's Human Rights Report is available on the corporate website at the following link: https://www.iberdrola.com/documents/20125/1268294/Human-rights-report-2022.pdf