Gamification, when training becomes a game
Gamification entails applying the mechanics and dynamics of games in other areas to motivate and teach users in an entertaining way. In recent years, the educational and business worlds have increasingly used this tool to train students and employees.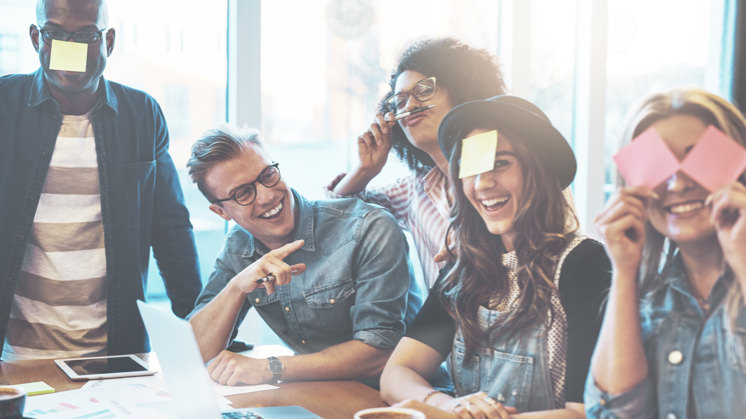 Gamification is presented as a dynamic tool to encourage student interest.
Gamification is the application of the mechanics and dynamics of games to the educational-professional field to motivate and teach in an entertaining way. The term was coined by British video game programmer Nick Pelling in 2002, although it didn't really catch on until 2010. Since then, the idea of learning by playing has been gaining ground in classrooms and companies around the world.
Gamification in education
In Le Crépuscule du devoir (2006) Gilles Lipovetsky said that, unlike previous generations, for the first time we are living in "a society that devalues the ideal of self-denial by systematically stimulating immediate desires". As a result of this individualistic revolution, entertainment has become an indispensable element in people's daily lives. In leisure time and in business and, especially, in the field of education.
Traditional passive teaching methods often fail to motivate pupils. This results in a higher educational drop-out rate. Given this scenario, gamification is presented as a dynamic tool for arousing pupil's interest, encouraging active learning by transforming a routine and unattractive activity into a dynamic and stimulating one.
The main objectives of gamification are:
To make the learning process

more entertaining.

To increase pupil

motivation.

To make studying more

proactive.

To

incentivise

pupils through rewards.
To

optimise

the effectiveness of the learning process.
The mechanics of gamification
Gamification uses extrapolated gaming mechanics to motivate users. It is the way to reward users based on their achievements through, for example:
Points and rankings
Points are assigned for achieving the objectives accumulated to encourage competition.
Achieving higher levels
These thresholds enable users to go to a higher level based on their performance.
Prizes and gifts
Trophies, emotional rewards or gifts are awarded for reaching certain milestones.
Challenges and missions
Individual or team challenges aimed at strengthening involvement and belonging.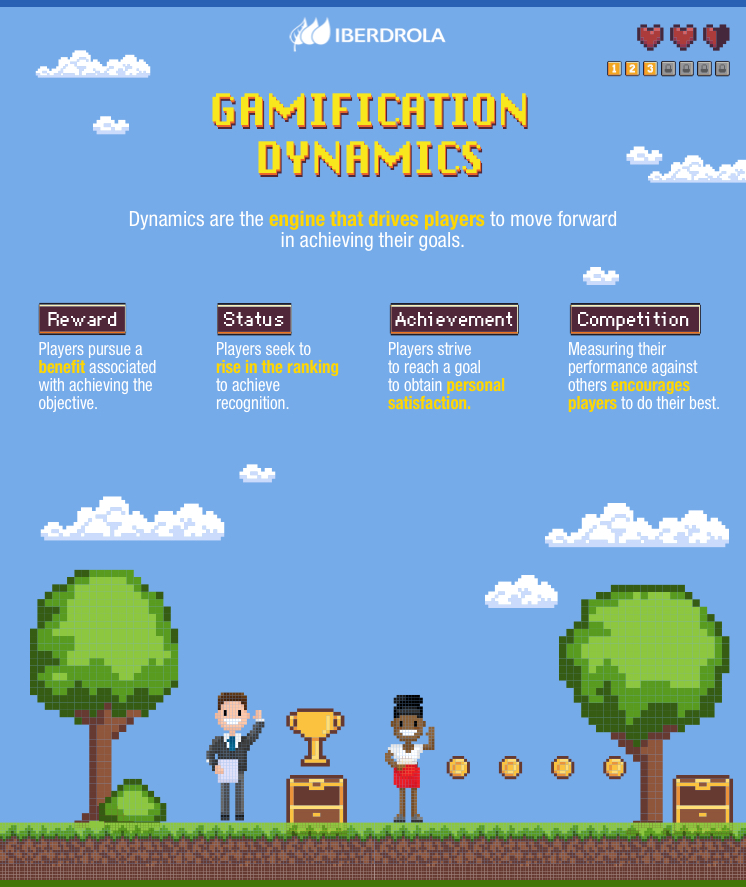 The dynamics of gamification.
Educational gamification tools
There is currently a wide range of gamification tools for education, especially for infant and junior education. The most general ones can also be applied to secondary education, such as:
FLipQuiz: This assists teachers to create question and answer panels with different scores according to their difficulty. With

a format similar to certain television contests, it reaches

its full potential when team-based tournaments are organised in class.
Socrative: This enables teachers to compile quick-fire questionnaires and organise team competitions made up of

eye-catching virtual races.

At the end of the game, students can rate the session through a survey.
Gamification in business
Gamification is not confined to education. In recent years, more and more companies have been using it to improve training processes and encourage motivation and competitiveness among employees, facilitate the integration of new workers or conduct simulations of the business process.
For example, gamification tools used in the corporate arena include:
uLearn Play: A question-and-answer application aimed at improving employees' learning experience, reinforcing corporate values and culture, increasing performance and teamwork and encouraging participation and knowledge in training activities.
Badgeville: In addition to promoting customer loyalty and participation, this tool can be used to motivate employees, strengthen collaboration and promote productivity by driving key behaviours.