News Back
25/06/2021
Galán sees the energy transformation as an opportunity to progress towards, "more sustainable and competitive production models"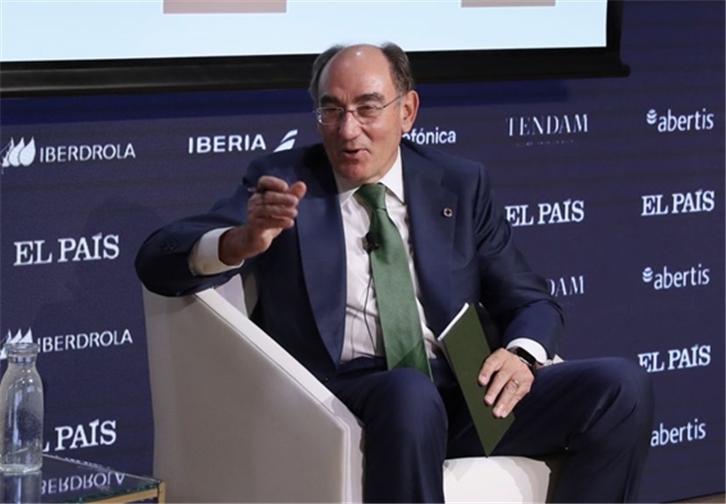 El presidente del grupo Iberdrola, Ignacio Galán, participó el jueves 24 en el foro Tendencias 2022 organizado por el diario El País, en el que se analizaron las estrategias con las que dejar atrás la recesión y enfocar la recuperación de la economía tras la pandemia de la COVID-19.
Galán fue el encargado de abordar las principales líneas de la transformación hacia una economía verde, clave para la recuperación. Durante su intervención, destacó las siguientes ideas:
La transición energética supondrá una movilización de inversiones en el mundo de 30 billones de dólares (unos 25,12 billones de euros) en los próximos 10 años.
También será un "motor por la calidad del empleo", gracias a la creación de aproximadamente 15 millones de empleos a nivel global.
Es preciso enfocar los recursos en aquellas áreas que tienen futuro y en aquellos sectores donde se debe estar, como el hidrógeno o la eólica marina, potenciando al tiempo los sectores donde el país ya es puntero.
Se ha avanzado mucho en el camino de la energía verde en los 20 últimos años, cuando Iberdrola apostó por este modelo "luchando contra todo y contra todos". "Hemos invertido 120.000 millones desde el 2001 en todos los países", explicó, en referencia al plan inversor del grupo de 75.000 millones hasta 2025 y de 150.000 millones a 2030.
Para que sea posible abordar la transformación energética es preciso agilizar los permisos: "Si tenemos un sistema lento y no cambiamos el modelo no llegaremos".