News Back
24/09/2021
Ignacio Galán meets with the CEO of Qatar Investment Authority in New York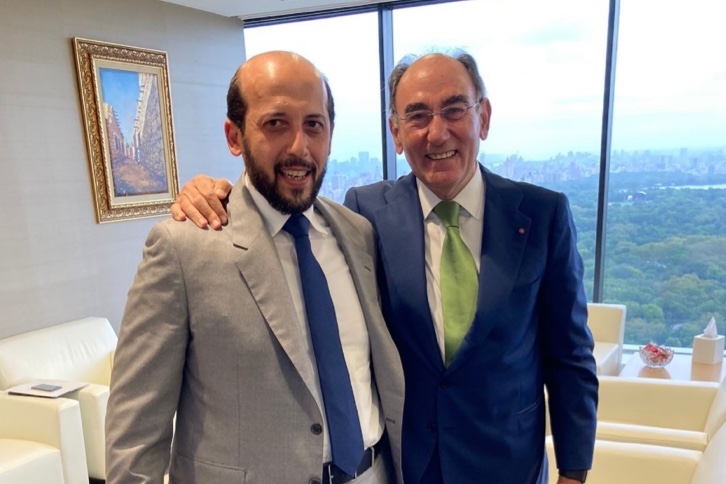 Ignacio Galán, chairman of Iberdrola group, and Mansoor Ebrahim Al Mahmoud, CEO of Qatar Investment Authority (QIA), held a meeting in New York within the framework of Climate Week, organised by the Climate Group in collaboration with the United Nations.
The CEO of QIA, Iberdrola's number one shareholder, demonstrated his support for the group's project plan and its historic 150 billion euro investment plan to 2030, which will enable it to lead the way and make the most of the opportunities offered by the energy transformation being addressed by the world's principal economies.
Both executives reviewed the company's performance in the different business areas and countries in which it operates, as well as its main objectives to the end of this year.



Iberdrola's commitment to Qatar
Iberdrola has a 15+ year relationship with Qatar, where it commenced its activities in 2005. The milestones of this relationship include the construction of the Mesaieed Power Plant, one of the largest in the Middle East, with an investment of around 2 billion dollars.
Furthermore, the company has established its Middle East Innovation Centre in Doha, a worldwide benchmark for development of innovative solutions in smart networks, the integration of renewable energies and energy efficiency, all key areas for the group.
The aim of this centre, which has been designed to meet the challenges presented by the digitalisation of the energy system, is to develop new innovation and consultancy services.