IBERDROLA INNOVATION MIDDLE EAST
Defining 'the digital utility'
Iberdrola Innovation Middle East is a world-leading innovation centre that aims at defining 'the digital utility', developing innovative solutions in smart grids, distributed renewable energy integration and energy efficiency.
Iberdrola Innovation Middle East: defining 'the digital utility'.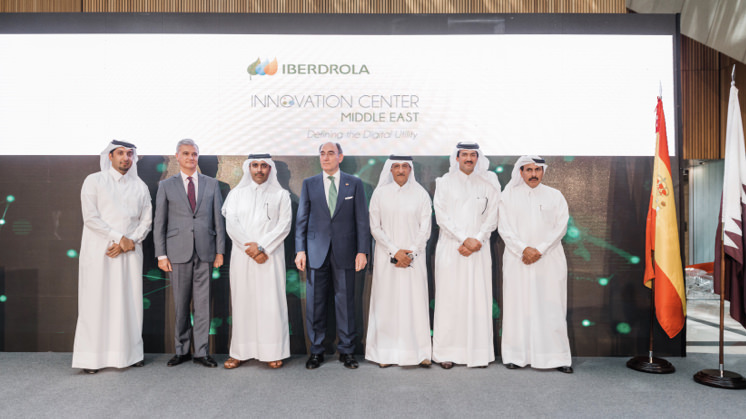 The centre was officially opened on 7 March 2018, with the backing of Ignacio Galán, Chairman of the Iberdrola group, and Sheikh Abdulla bin Mohammed bin Saud Al-Thani, CEO of the Qatar Investment Authority.
Santiago Bañales, Managing Director of Iberdrola Innovation Middle East, gave an interview to the website Engerati after the opening of the centre.
Iberdrola Innovation Middle East, located at the Qatar Science & Technology Park, was launched in January 2016 to tackle the practical technology challenges related to innovation and digitalisation of the electrical grid. In line with the group's strategic pillars [PDF] External link, opens in new window., the centre's work focuses on three core areas: smart grids, renewables integration and energy management. It offers three types of services to the company's customers and Stakeholders, all emerging from the companies R&D core activities: energy services, training and advisory services.
In addition, the Center for Technological Innovation (Iberdrola Innovation Middle East) maintains links with the University of Qatar after signing a Memorandum of Understanding in 2021 to collaborate in research on sustainable energy. Its objective is to undertake joint scientific, academic and research initiatives, including the training and co-financing of postgraduate and doctoral research students.
OUR ENERGY INNOVATION CENTRE, IN DETAIL