News Back
15/11/2021
International experts debate the role of trade policy in the fight against climate change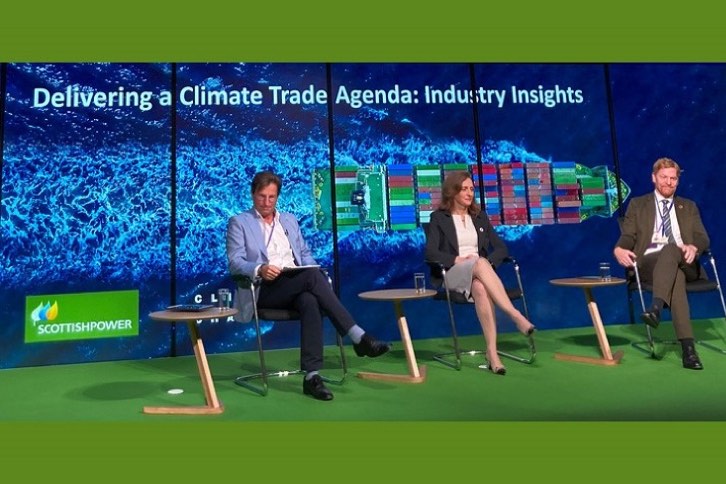 The legal team at ScottishPower, the Iberdrola group's UK subsidiary, hosted a meeting of renowned world experts at the COP26 Climate Summit to discuss the pivotal role played by trade policies in the fight against climate change.
The panel, made up of Laura Lane, Director of Corporate Affairs and Sustainability at UPS; Jakob Kiefer, Head of the Public Affairs Group at ABB; Hoe Lim, Director of the Environmental Division at the World Trade Organization (WTO); and Alison Hamilton, New Zealand's Deputy Permanent Representative to the World Trade Organization (WTO), analysed how trade policies can be better aligned with climate change objectives.
The experts also talked about Delivering a Climate Trade Agenda: Industry Insights (Application of a climate trade programme: Industry perspectives), a report recently published by the World Economic Forum (WEF) in collaboration with international law firm Clifford Chance.
Børge Brende, President of the World Economic Forum, also joined the event to deliver the keynote speech on the important role and interactions between trade, the climate and foreign policy in the fight against climate change.
The WEF report explains that historically, trade and climate policy have largely been developed in separate silos. However, the pressing nature of the climate emergency demands more attention be given to the role trade policy can play in speeding up the reduction in emissions and mitigating the effects of climate change. The report gives the vision of more than 30 companies around the world, including Iberdrola and ScottishPower.