News Back
10/03/2017
Iberdrola provides its shareholders with telephone support for the deaf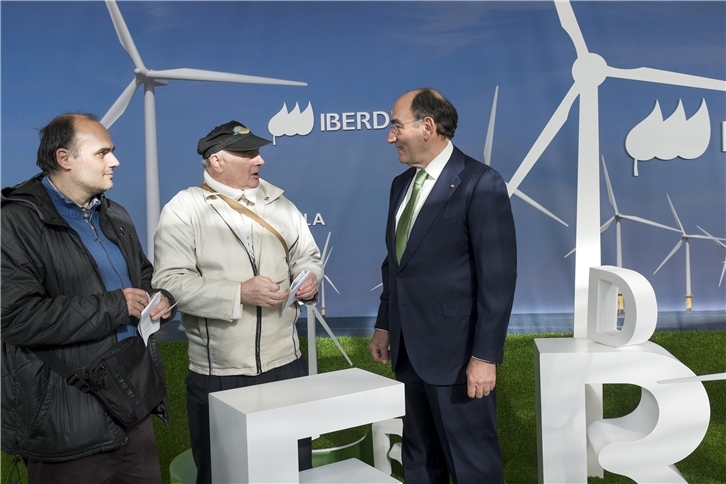 It is the first energy company to offer this service to all its interest groups
The initiative is being introduced to mark the occasion of Iberdrola's Shareholder Day in Bilbao
Iberdrola will provide its shareholders with the ComunicA service, a telephone support service that enables deaf people to communicate with the company without barriers and in real time through video sign language interpreters, which the company offers in collaboration with the CNSE Foundation.
This measure makes it the first energy group to value accessibility for its stakeholders in this way, demonstrating its firm commitment to integration and to helping raise awareness about the daily reality of deaf people.
This application, now available on Iberdrola's website, also incorporates a tool for the exchange of written messages, so that the needs of all deaf people are covered, regardless of their degree of deafness or knowledge of sign language.
The implementation of ComunicA arises from a collaboration agreement signed in 2012 between Iberdrola and the CNSE Foundation to ensure accessibility for the company's customers. It allows deaf people to contact the traditional customer support telephone service through an audio and video link in real-time, facilitated by a sign language video interpreter.
The new initiative has been launched to celebrate Iberdrola Shareholder Day on 31 March in Bilbao. It is also falls within the Shareholder Involvement Policy approved by the company in 2015, making it the first Spanish company to approve such a policy. Iberdrola was also one of the world pioneers in formalising a corporate policy of this type, which arose from its commitment to dialogue and closeness with its shareholders.
With the addition of its shareholders to the ComunicA service, Iberdrola is taking another step forward in its bid to ensure equal opportunities, non-discrimination and universal accessibility as part of its responsibility towards society, and especially towards the most vulnerable groups.
In addition, this initiative reflects the group's commitment to customised services that meet the needs of all its customers, and it fulfils the right to accessible information and communication for deaf people enshrined in Law 27/2007, which recognised Spanish sign language and Catalan sign language and regulates resources for supporting communication.
CNSE Foundation
The CNSE Foundation for the Removal of Communication Barriers is a nationwide, non-profit entity that promotes research and investigation, works to improve accessibility for deaf people to all areas of society and promotes the development of projects that improve the quality of life of deaf people and their families.
IBERDROLA, committed to society
Iberdrola is strongly committed to society in those territories in which it operates. It shows its commitment not only through the pursuit of its business activities, but also through schemes such as its corporate volunteer programme, its social assistance grants, support for projects aimed at the inclusion of disadvantaged groups, promotion of training, Iberdrola scholarships, investment in culture and contribution to the preservation of artistic, historical and environmental heritage.