News Back
07/09/2017
Key global index measures corporate contribution towards sustainable development
Iberdrola included again in the Dow Jones Sustainability Index utilities industry group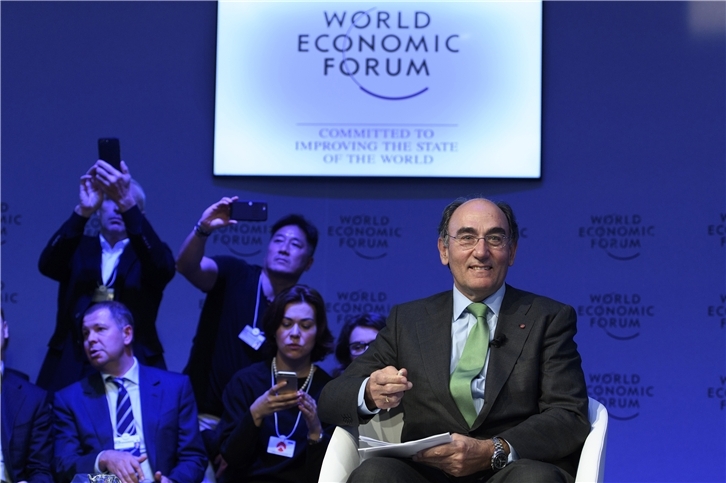 With 91 points in the 2017 ranking, it is the only European electricity utility to have been selected in all eighteen editions of the DJSI, proof of the company's strong commitment towards sustainability
Today, Iberdrola has been included again in the prestigious Dow Jones Sustainability Index (DJSI) utility industry group, the main international benchmark for measuring how companies contribute towards sustainable development.
The company, which scored 91 points in the 2017 edition, continues to strengthen its position at the forefront of its industry in this new review of the ranking on the basis of an effective strategy that makes sustainability one of the pillars underpinning its operations.
Thus, the DJSI acknowledges Iberdrola for its policies, which are geared towards combating climate change, investing in renewable energy, developing human capital, protecting biodiversity, engaging with stakeholders, managing the supply chain, attracting and retaining talent, and implementing solid codes of conduct.
Also, it was once again ranked among the eight most sustainable electricity utilities in the world due to its strategic approach based on international growth and the development of renewable energies. Iberdrola owns and operates more than 28,200 MW of renewable generation capacity and is the world's leading wind power company with an installed capacity of nearly 15,500 MW.
Furthermore, Iberdrola is Europe's only electricity utility to have been included in all 18 editions of the DJSI, a fact which proves its strong commitment towards sustainability and the effectiveness of its strategy in responding to the main economic, environmental and social challenges facing energy policy in the domestic and international spheres.
Contribution to Sustainable Development Goals
Iberdrola has incorporated the UN Sustainable Development Goals (SDGs) for 2030 to its business strategy and sustainability policy and has become a world benchmark for its direct contribution towards meeting the global targets, in particular in energy and climate change.
To this end, the company is committed to guaranteeing universal access to safe, sustainable and clean energy, having become a global wind energy leader. Iberdrola runs the Electricity for All programme through which over 2.4 million people in developing nations have gained access to electricity supply and is poised to meet its 4 million target by 2020.
On the other hand, Iberdrola is well known for its commitment to the fight against climate change through emissions reduction and advancing towards the decarbonisation of the economy. The company is bent on reducing the intensity of its CO2 emissions by 50% by 2030, compared to the 2007 levels, and becoming carbon-neutral by 2050.
Given the characteristics of its generation mix, its investment profile and the commitments it has undertaken, Iberdrola is poised to become the electricity sector's standard for its contribution to the decarbonisation of the world economy and meeting the target of keeping the global temperature increase below 2°C compared to pre-industrial levels.