News Back
24/04/2017
By prestigious publication 'World Finance'
Iberdrola awarded best corporate governance (Spain)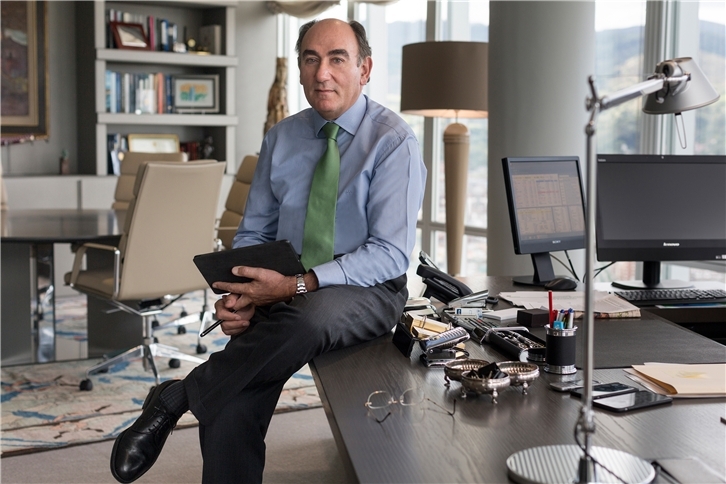 Chairman Ignacio Galán highlights the company's commitment to best corporate governance practices and financial strength as the basis to create long-term value for all of its shareholders and stakeholders
Iberdrola has been awarded Best Corporate Governance (Spain) by prestigious publication World Finance, in recognition for its transparent financial information and good governance practices, drawing attention to the by-law reform carried out by the group to include commitment to social dividend and the company's mission, vision and values.
Ignacio Galán, Chairman and CEO, speaking to World Finance said: "Iberdrola's business model, based on ethics and transparency, long-term vision and the integration of cultures and people, has allowed the company to create economic benefits for all of its stakeholders.
"A shift towards sustainably sourced energy is no longer an aspiration but a necessity for society at large," highlighted Galán under whose leadership Iberdrola led the transition to a low-carbon economy through investments in networks and clean energy sources exceeding €100 billion since the year 2000.
Also, the magazine says, the company continues to generate wealth through its social dividend paid to communities in the form of 288,000 stable and quality jobs created worldwide; purchases of €10 billion from 18,000 vendors across the entire supply chain; annual tax contributions of €5.8 billion; €211 million devoted to research and technological innovation, and its commitment to gender equality and fostering culture and the arts in the regions where it operates.
According to World Finance, in 2017, companies face continued global political uncertainty derived from new scenarios. Boards will therefore have to play a more active role in risk mitigation and planning as a means to reduce climbing costs and looming threats while adopting a long-term strategy for value creation which includes stakeholders' demands for social, commercial and environmental justice.
The World Finance Corporate Governance Awards 2017 provide insight into these shifting expectations, while also celebrating the organisations that have made their boards more diverse and dynamic by placing long-term strategies in favour of short-term, results-driven plans. The recipients of this year's Corporate Governance Awards have not only made their companies more transparent and better positioned to handle risk, particularly impacts of climate change on their business activities, they are also drivers of excellent environmental, social and governance policies in the world of corporate governance.
In this sense, World Finance points out that Iberdrola is committed to becoming carbon neutral by 2050, having made important progress thanks to a solid strategy. Its emissions have fallen by 31% in the last five years and by 75% since 2000. Today, it is the European utility with the lowest emissions, some 67% lower than peer average.
For the publication, "an international Board of Directors, where women have an enhanced presence, has allowed Iberdrola to be perfectly equipped to meet the industry and economic challenges of a complex and changing environment."
Corporate governance benchmark
Iberdrola continues its work to become a benchmark in corporate governance. The company follows international best practices and the Good Governance Code recommendations set out by the National Securities Market Commission (CNMV).
In addition, a few weeks ago Iberdrola's General Shareholders Meeting approved a new reform of its Corporate Governance System, aimed at incorporating into its by-laws the commitment to the social dividend and the company's mission, vision and values.
Iberdrola was the first listed company to publish a report on the activities of the Board and its committees, detailing key topics discussed during 2016. Furthermore, in terms of gender representation on corporate boards, the company's percentage is twice the average of Ibex 35 blue chip index companies, with all of its advisory committees being chaired by women and a female board coordinator.
All of this has led Iberdrola to be recognised by the Ethisphere Institute as one of the world's most ethical companies for the fourth consecutive year, the only Spanish company to be distinguished by this institution.
Previously, Iberdrola was acknowledged by World Finance back in 2012, 2014, 2015 and 2016 as having Spain's best corporate governance practices.
http://www.worldfinance.com/supplements/iberdrola-2017