News Back
01/10/2018
Ignacio Galán: "It's never too late to invest in renewable energies, but you'd better be fast"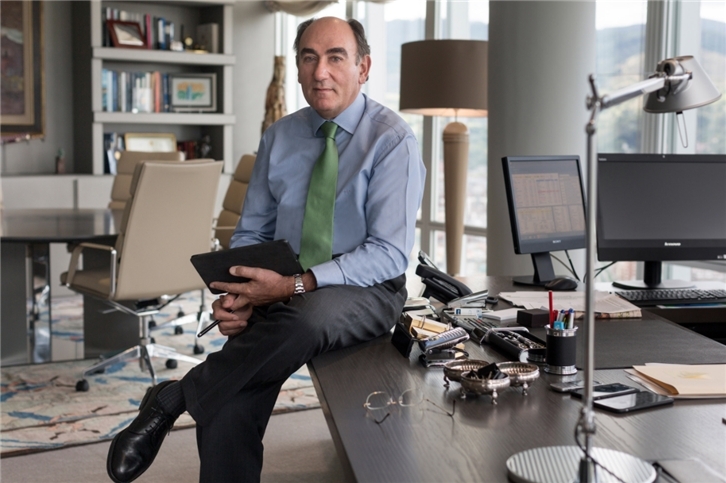 Iberdrola's Chairman has given an interview to the Bloomberg TV channel to describe where the energy sector currently finds itself and the political and economic situation of the countries in which Iberdrola operates.
Ignacio Galán urged the European Union to be aware of its energy needs, both present and future, and to act accordingly. He did not rule out the occurrence of power cuts in the UK due to supply shortages and quantified the investment Spain needs to make to tackle the energy transition at 80 billion euros.
During the interview, Mr Galán applauded the rise of coal prices back to reasonable levels and asked for contaminating energies to be penalised and clean ones to be rewarded.
Regarding electric vehicles, Mr Galán did not hesitate to forecast a boom once these become more highly developed, offer a greater range and are cheaper to buy. Likewise, when asked about the Eletropaulo dispute, Mr Galán made a point of reminding his audience that Iberdrola will never pay more for an asset than its true market value: "We are not going to invest money if we think we won't obtain a return", he assured.
Reviewing the current political situation of the countries in which Iberdrola is present, Ignacio Galán remembered the anniversary of the Catalonian conflict, making a point of highlighting that in Spain there is consolidated democracy with a clear separation of powers. With respect to Brazil, where Iberdrola is the number one company as far as number of customers is concerned, he believes that notwithstanding the result of the upcoming elections, the eventual government will continue to follow the reasonable regulatory policy currently in place. He also celebrated the fact that Canada has aligned itself to the trade agreement between Mexico and the US before closing the interview by placing an extremely positive value on the respect being shown for the regulatory framework despite the economic downturn affecting both Brazil and Mexico.