News Back
19/06/2018
Ignacio Galán meets with Merkel, Macron and Juncker in Berlin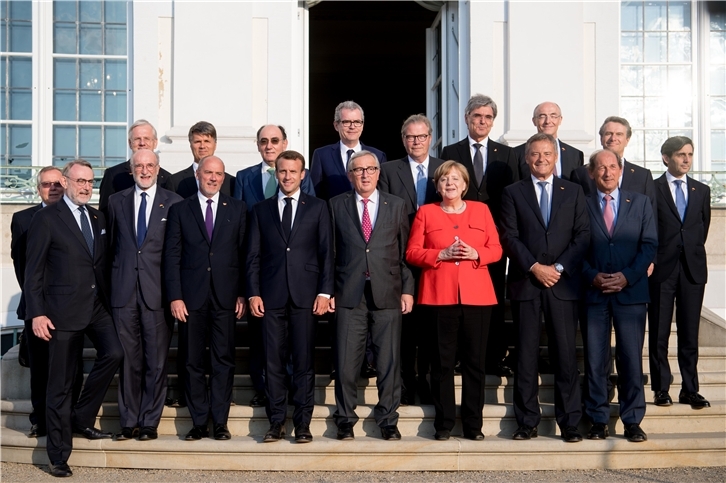 On 19 June, German Chancellor Angela Merkel, French President Emmanuel Macron, the President of the European Commission Jean-Claude Juncker and members of the European Round Table of Industrialists (ERT), met at the Schloss Meseberg in Berlin to continue working to defend free trade, fairness and a global economy supported by international organisations like the WTO.
The members of the ERT, among whom is Iberdrola chairman Ignacio Galán, expressed their concern at the recent tariffs announced by the United States administration, and stressed the importance of maintaining an open dialogue with the United States and other countries, particularly China, on trade matters.
Political leaders and the ERT also discussed Europe's strengths, which include innovation and digital transformation.