News Back
18/09/2018
Ignacio Galán joins the King and Queen of Spain at the official activation of the first petawatt laser system in Spain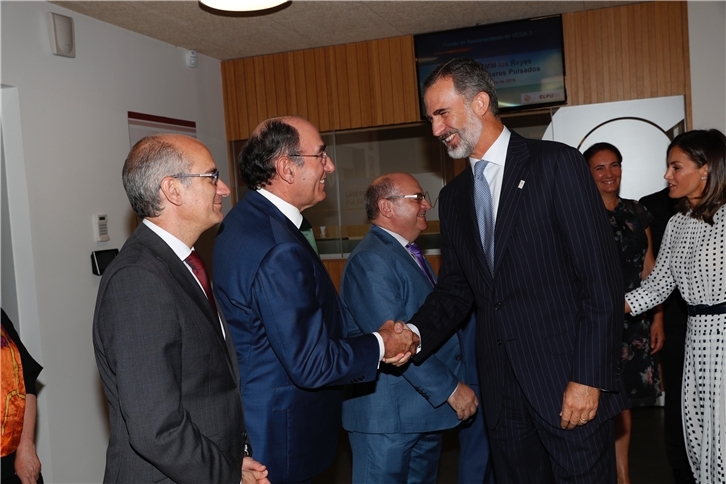 Their Royal Highnesses presided over the official launch of Spain's first petawatt laser —named VEGA— at the Pulsed Laser Centre (CLPU) in Salamanca, where they were joined by the Minister for Science, Innovation and Universities, Pedro Duque; the Chairman of the Regional Council of Castile and León, Juan Vicente Herrera; the Vice-Chancellor of the University of Salamanca, Ricardo Rivero; and Ignacio Galán as the Chairman of the University's Social Council.
VEGA is among the world's most powerful lasers and one of only three capable of being shot once every second. This cutting‑edge system places the CLPU at the forefront of scientific and technological research in intense pulsed lasers, turning it into an international benchmark.
VEGA's versatile design means it can be used for a great many potential purposes, covering disciplines from a range of fields and helping to drive developments in next‑generation sciences and know-how, including plasma physics, particle acceleration, ultrahigh‑intensity physics, laboratory astrophysics and more.