INTERNSHIP PROGRAMS
Students from around the world will benefit from the Iberdrola group's internship programs
The company has created an international internship program to help a new generation of young and talented professionals in their professional development and incorporation into the workplace. Interns will be responsible for the transformation of the current model into a sustainable energy model.
Iberdrola group promotes specialised training in the areas of greatest interest to the company in the territories in which it operates. ScottishPower, our British subholding, has recently closed the selection process for its 2020 Graduate Program. ScottishPower helps to train talented young people who have the energy, intelligence and passion to help the company reach its goals, giving them a foothold in the labour market.
INTERNATIONAL INTERNSHIP PROGRAMS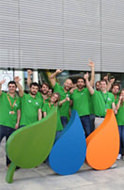 Iberdrola Alumni Program
Iberdrola Alumni Program's goal is to offer internships to students in group's business areas in Spain, Portugal, Italy, France, the United Kingdom and Germany, among other countries.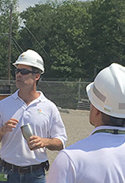 Avangrid's Internship Program
Avangrid's Internship Program is an educational cooperation program that helps students apply the theories and methodologies learnt during their studies in real work environments.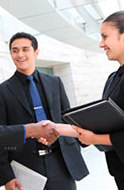 Internships at Iberdrola Mexico
The students are given their first job opportunity in Iberdrola Mexico's plants and offices, offering them their first professional experience.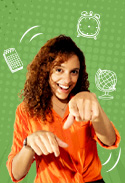 Neoenergia's Programa de Estágio
The Neoenergia's Programa de Estágio aims to develop students' talent through their participation in the company's activities and projects with innovative initiatives.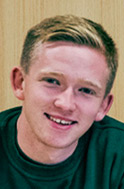 Apprenticeships and Trainee Programmes
With energy skills in high demand, ScottishPower grows it own fresh talent and is delighted to offer exciting opportunities through our Early Careers Programmes.
* Avangrid,Inc. is 81,50% owned by Iberdrola, S.A.
** Neoenergia, S.A. is 50% + 1 share indirectly owned by Iberdrola, S.A.