Research and development projects
Our investment in research, development and innovation is key for adding value
Innovation is the main tool for ensuring the company's sustainability, efficiency and competitiveness. R&D efforts are focused on optimising operating conditions, improve safety and reduce environmental impact.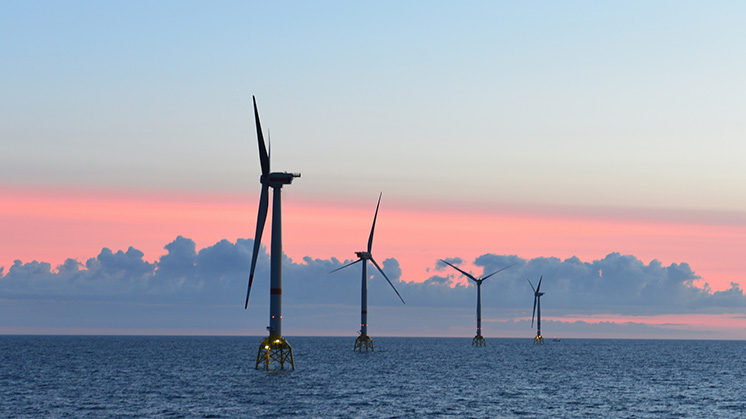 Wikinger offshore wind farm (Germany).
The company's main R&D projects in partnership with universities are in the following areas:
Smart grids: we focus on optimising the distribution network, occupational safety, environmental aspects and supply quality.
Environment and biodiversity: we are committed to

promoting innovation

in this area and

reducing the environmental impact

of our activities.
Utility of the future: thanks to our unwavering commitment to innovation, we have been recognised as the most innovative utility in Spain and third in Europe.
Substations and high voltage: we seek to make technical progress in the

insulation of high-voltage cables,

as well as in the

operation of substations.

HVDC: we have conducted different studies to optimise and develop the transmission of electrical energy in: High Voltage Direct Current.
Nuclear technologies: our projects develop models that

anticipate and analyse possible accidents

at nuclear power plants.
Energy markets: we improve energy markets by

analysing them, forecasting

variables and

optimising

trading models.
Robotics: we innovate in new technologies applied to the operation and

maintenance of energy infrastructures:

robotics, sensors, software, etc.
Wind resources: we work on improving the production and efficiency of wind farms, studying their costs and maintenance.

For more information, please refer to the Innovation Report 2014-2015 [PDF]

External link, opens in new window.

.
Sustainable value chain with suppliers
International Startup program