Interview with José Manuel Broto
"Artists are usually broke when they start working, so they're used to working when times are hard"
José Manuel Broto uses colour to evoke emotions and it is a feature that can provide — to these dark times — some relief, motivation and strength. The Zaragozan painter sees these times ahead for artists, too, but points out that adversity has never held back artistic creation.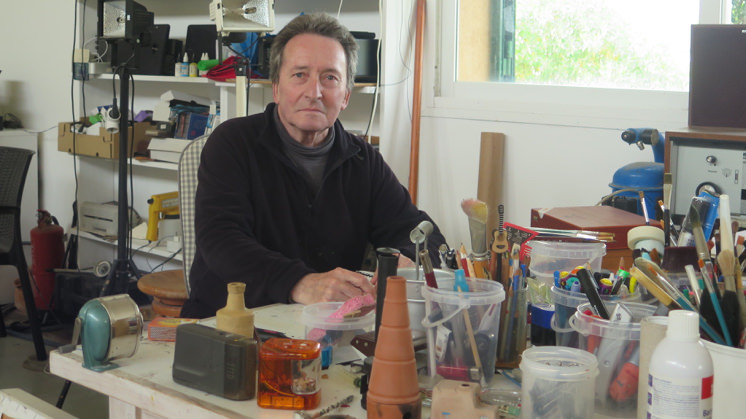 José Manuel Broto, an artist whose work is featured in the Iberdrola collection, in his studio workshop.
José Manuel Broto (Zaragoza, 1949)

External link, opens in new window. was drawn to art, particularly abstract art, at an early age. His working life has focused on this genre ever since, spending time with the avant-garde Grupo Trama collective and in cities like Barcelona and Paris, and achieving success, receiving the National Plastic Arts Award of Spain in 1995 and with shows in New York, Tokyo, Amsterdam and Helsinki, to name but a few. In this interview he talks about his long career and shares some wisdom about the art world along the way.
You have been painting forever, you might say — your parents loved painting — but the Zaragoza of your youth was hardly a hotbed of culture. What attracted your interest in abstract art in such a context and how did you pursue it?
During the sixties, Zaragoza did not have large cultural centres or museums visited by important exhibitions like the ones in Madrid and Barcelona. Even so, there was plenty of cultural life: art galleries, concert halls, numerous cinemas, the odd good theatre, libraries, a fair number of intellectuals and some very active artists who managed to keep up with trends in the world of art and culture. One example was the Grupo Pórtico, whose influence was more than just local or regional. This group of abstract artists from Aragon were among the first to exhibit their work in public in the forties and fifties, which was quite a breakthrough at the time! At home, my art-loving parents were my role models. They met at the Art and Trade School. Choosing a career in art was a natural progression and from my teens I was most interested in modern trends like abstract art.
From my teens I was most interested in modern trends like abstract art
When you were 20 you left Zaragoza and moved to Barcelona where you met artists like Antoni Tàpies. How did this Barcelona artist and the era influence you?
In 1972, Barcelona was Spain's most modern, cosmopolitan city. It was brimming with culture and was a melting pot of artist and intellectuals working on avant-garde ideas and trends. It was also a welcoming city where people from all over the place felt at home. Artists would get together at galleries, which were places for debate and, sometimes, confrontation. As soon as anyone had something to offer, they would be led to growth and development. In that context I was lucky enough to meet and visit Tàpies often, who showed an interest in Grupo Trama and helped us to get into his gallery, the Maeght. We were friends for years and perhaps his biggest influence on me were his independence and the freedom with which he used unconventional materials in his pieces like rope, nails, cement, cardboard, burlap, crockery, which he incorporated into beautiful works of art.
Colour is a structural element of your work. What kind of feelings do you set out to trigger with your colourful explosions?
You are right in saying that colour drives the construction of my paintings. It is neither illustrative nor decorative, is the basis. I would like to thrill those who see my pieces in the same way that others thrill me.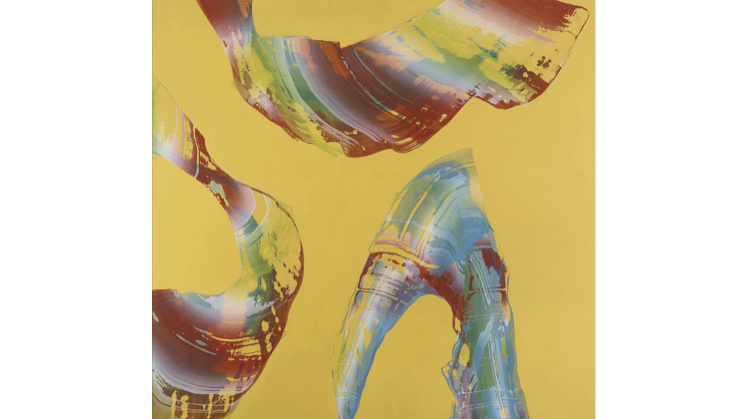 'La vida de las piedras', a piece by José Manuel Broto in the Iberdrola Collection.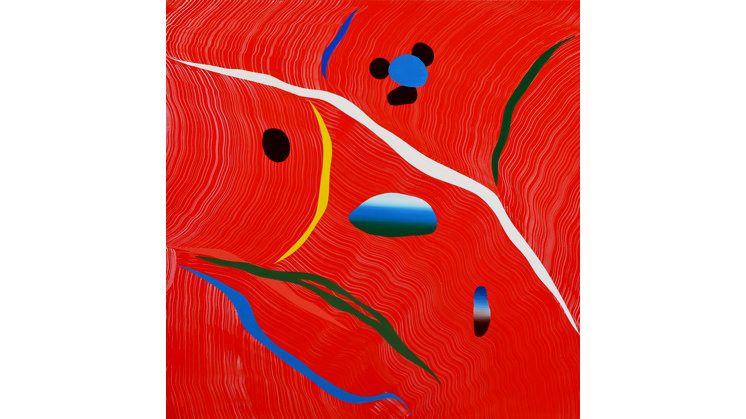 'Mundos 15', a piece by José Manuel Broto.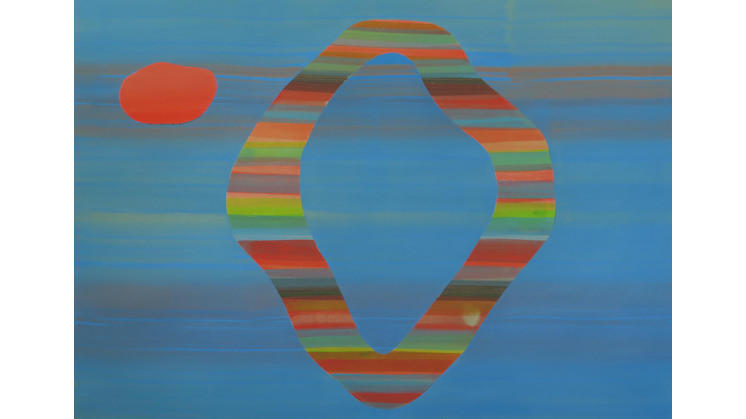 'Otros universos cuatro', a piece by José Manuel Broto.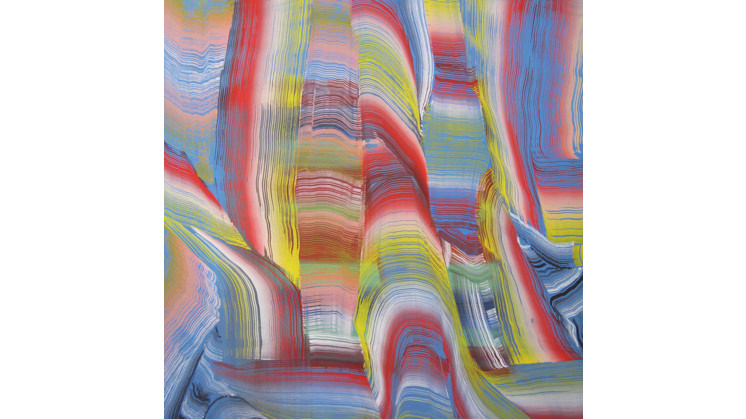 'Secos arabescos XVI', a piece by José Manuel Broto.
You were a member of Grupo Trama, a group of artistic, literary, and critical political activists in the mid-seventies. Do you feel there is a lack of this type of avant-garde movements these days?
Yes, of course. Grupo Trama was such an important part of my youth at such an electrifying, invigorating time that not missing it would mean not feeling nostalgic for a marvellous time of my life.
Almost 50 has gone by since Grupo Trama was the newest, most radical face of the avant-garde movement. What is your legacy?
Grupo Trama shared theories based on Marxism and psychoanalysis espoused by the French group Suport Surface. These ideologies were neither easy to understand or to apply, and the group spent long hours studying and working on them. On the other hand, as far as I am concerned, it gave me the skills to explain and present my work, painting. Although the theoretical and ideological significance was not appreciable in the work per se, it was there in the same way that a piece by Bach is loaded with invisible complexity.
Even if the market disappears due to a lack of customers that doesn't mean artists will stop creating
In those days, did you think your work would be shown in cities like New York, Paris — where you lived for some 20 years — Tokyo, Amsterdam and Helsinki?
The truth is that I wanted it to, but I seriously doubted it would. Exhibiting is so random and unpredictable that anything can happen.
You've worked in so many different places — Barcelona, Paris, Majorca — but you've always defended the value of your studio. Is what is inside your studio more important than the surroundings?
Sometimes it is hard to pinpoint where the studio begins and the surroundings end. In any case, the determining factor of my work is what is inside my head, which is like a filter for the world.
Your passion for music is well known. How does your art influence it? If you had to choose the three composers who have most influenced in your work, who would they be?
Music is the most abstract of all the arts. It is elegant and capable of immediately eliciting deep, and sometimes devastating, emotions. It is everything I would like to be able to accomplish with painting. That is why it fascinates me and I cannot live without it. The musicians I envy: Bach, Messiaen, Glass, etc.
I would like to thrill those who see my pieces in the same way that others thrill me
Iberdrola has a large collection and a number of initiatives to support art. Are big companies the patrons of the 21st century? How important is their contribution?
Of course, companies are great art patrons all around the world, and Spain is no exception. Selling our art is what allows artists to keep working, but even if the market disappears due to a lack of customers, that doesn't mean that artists will stop creating. Artists are usually broke when they start working, so they're used to working when times are hard.
The Iberdrola collection loaned your piece
La vida de las piedras

(2006) to an exhibition at the Casa de la Moneda Museum in Madrid. Could you tell us something about this piece?

When I start on a painting I have a vague idea of how I want it to come out. Sometimes the result is very different and I don't like it, and I destroy it. Sometimes the result is different, but it wins me over and opens up new ways of working. And sometimes — not often — my arm seems to move of its own accord, following a plan dictated by my brain, and the painting is completed practically in one go; this is one of those occasions. It's a painting with intense colours and a bright, yellow background — a risky colour — encrusted with multicoloured shapes are encrusted, mimicking the kaleidoscopic encrustations in rocks. Its smooth shapes flow beyond the edges of the canvas, giving the idea of movement, something alive, hence the title.
You are one of the most important Aragonese artists of the 20th century. Although his work is very different from yours, is there anything of the universal Aragonese par excellence, Francisco de Goya, in José Manuel Broto?
Possibly my independence and stubbornness — both very Aragonese virtues.