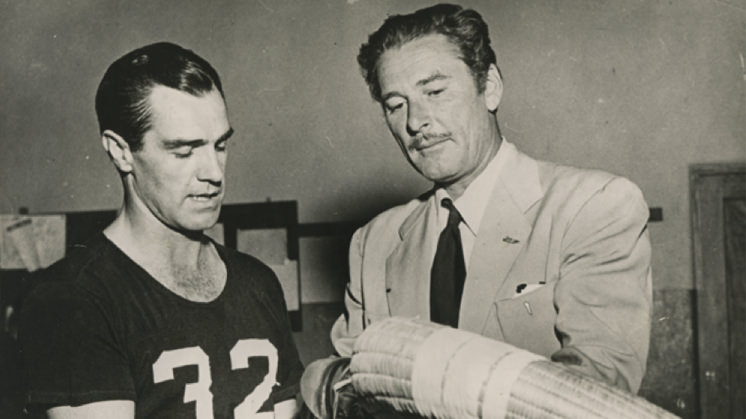 Errol Flynn and a Basque 'pelotari' at the Jai Alai court.
Christmas of 1975: 15,500 people watching the Jai Alai game at the Miami court. Everyone is wearing their best clothes because this is the hippest place —there are 16 courts with games every day— and the place to be if you want to be someone in the capital of the state of Florida.
Jai Alai became one of the most popular betting sports in the United States and more money was bet than in horse racing. They advertised it as the quickest and most daring sport and they were absolutely right: the ball could travel at speeds much higher than 200 km/h.
A long journey
When did this autochthonous sport of the Basque Country reach the other side of the ocean? Mainly through two ways: during the end of the 19th century, with the immigration of the Basque to California and Idaho to work as shepherds, and on the decade of the 60s, with the exiled Cuban in Miami, since this was one of the most popular sports in Havana while Batista was president, after baseball.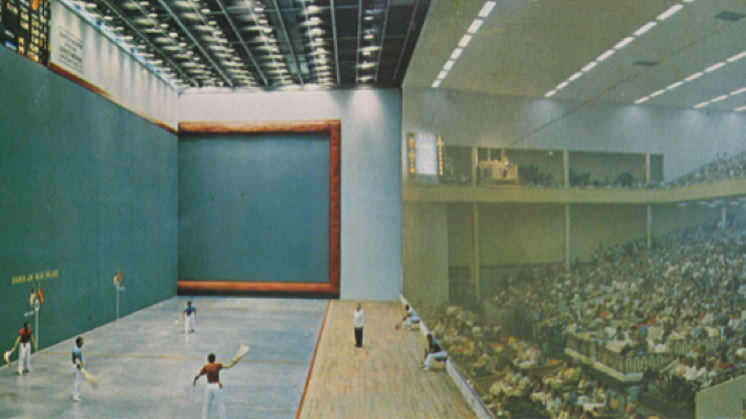 Professional Jai Alai game.
This was the start of the golden age of Jai Alai. Americans would go to the Jai Alai courts to bet rather than to watch the game, since there were few sports in which betting was legal. In fact, organised crime tried to take over such an attractive business and some games were even rigged.
The sport started to become less popular as a result of the player strike, which lasted three years. Various Jai Alai courts closed and they had to face much competition when they opened again, because of the boom in new casino licenses and other betting games. Today, there are few Jai Alai courts and the empty stands are only a memory of their former glory days.
The exhibition Memory regained —held until 2 July on the 25th floor of the Iberdrola Tower building in Bilbao— has a space dedicated to the presence of the Basque in the US, highlighting the importance of Jai Alai.