TALENT MANAGEMENT AND PROFESSIONAL COACHING
Disruptive talent: how thinking out of the box could improve your organization
#business #human resources #employment
Autonomous cars, smart grids, smartphones, Facebook, etc. How can we come up with the most innovative ideas? How can we detect and encourage disruptive talent?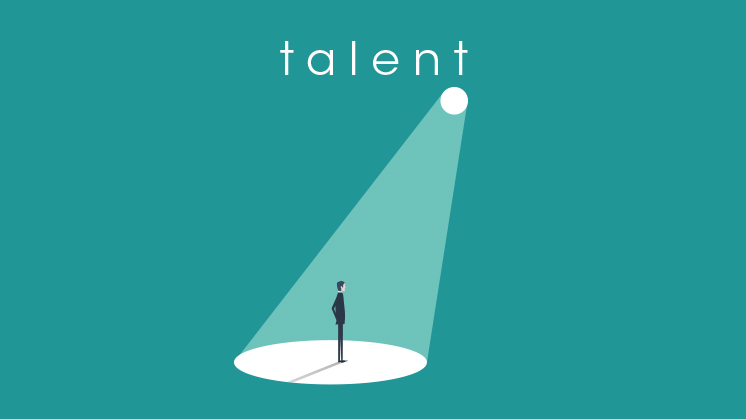 "They're not fond of rules. You can quote them, disagree with them, glorify or vilify them. But the only thing you can't do is ignore them. Because they change things". This phrase of Apple's famous "Think Different" ad talks about disruptive people: those who think differently and independently, have their own ideas and a huge capacity to be creative and innovate.
Disruptive talent drives a company to success. Detecting and managing it efficiently is a challenge, not only for the professionals of the human resources area, but for the company as a whole, which must provide them with the adequate environment in which they can develop their ideas.
The Innovation & Entrepreneurship Business School (IEBS) gives us a few keys to detect disruptive employees:
They think and act different than others.
They debate and question their colleagues or managers to seek for alternative and innovative solutions.
They are natural born trend hunters.
Many companies might be reluctant to hiring them because they might generate a certain degree of friction with other workers. Therefore, the presence of a professional coach is essential, to make sure that the talent of these employees does not stray from the company's objectives.
THE PROFESSIONAL COACH
Professional coaching is the process of partnering with clients in a thought-provoking and creative process that inspires them to maximise their personal and professional potential. Coaching helps people acquire skills to think differently and communicate better. And, even though some people have certain natural skills, the coach must receive specific training to shape and develop empathy, balance, assertiveness, intuition and analytical and synthesis skills, among other skills. According to the ICF Global Coaching study (2016), the professional coach has the following profile:
Aged 45 to 54.
67% of professional coaches are women.
They have completed certified training programs.
Their annual income is of approximately $50,000.

The professional coach profile.
SEE INFOGRAPHIC: The professional coach profile [PDF]
The best solution is to create a work team that is responsible for innovation. A pioneering consulting firm that was the first to study disruptive talent in companies analysed the cases of start-ups acquired by large corporations. Those absorbing the new team of disruptive talents incorporated them to their paperwork-laden and inflexible processes, suffocating innovation and obtaining "depressing results". In turn, those that used such talented minds to create or strengthen the innovation unit were capable of launched new successful products and services.
Business management guru Gary Hamel thinks that disruption should be integrated in the company according to these three principles:
Making innovation one of the

core capacities of the organisation.

Making innovation an activity that follows instinct:

without experimentation there is no disruption.
Build

an organisation that motivates people to be as creative and passionate as possible

each day.
Steve Jobs, co-founder and Executive Chairman of Apple declared before he died in 2011: "It doesn't make sense to hire smart people to tell them what to do. We hire smart people so they can tell us what to do".
Coworking: the workspace revolution
Iberdrola, supporting young entrepreneurs
Accelerator Project