An interview with Garazi Sánchez
"If, in a society, equality is real, it is unsustainable that it is not the same in sport"
Garazi Sánchez is one of the biggest names in Spanish sport right now. The Basque surfer is a two-time Spanish champion and runner-up in European Championships and has her sights set on the Tokyo 2020 Olympic games. Even though she does not consider herself a role model, as a result of her success many girls no longer see surfing as a men's sport and this has given them the courage to give it a go.
An interview with Garazi Sánchez, runner-up in the European Championships (2017) and Spanish champion (2017 and 2018).
Surfing will be an Olympic sport in Tokyo 2020 and Garazi Sánchez dreams of competing at the games. This aside, the Basque surfer, who has just recently recovered from an injury, prefers to take things one step at a time and savour each moment of the sport she adores. In this interview, as well as talking about her Olympic aspirations, she tells us about her early life and the growing and necessary equality between women and the importance of the support from companies like Iberdrola.
When did you become passionate about surfing? Is it more than a sport to you?
I was lucky that my parents liked to go surf kayaking and we spent every summer weekend at the beach. My brother and I started doing it for fun and in the end we got the bug. When you start doing something and having fun, it doesn't feel much like sport. I've done other activities but I think there's something special about surfing. Some people will travel 24 hours by plane in search of a wave. In my case, surfing is something I enjoy that has given me opportunities to see the world and to grow as a person.
What's the best time you've ever had on a surfboard?
You don't remember anything about the good or bad things that happen when you're on the board. I've been injured for a while and I was missing surfing. To get back into it I went to the Maldives, I sat on the beach with some friends, and that was what I missed. The peace you feel when you sit and look at the sea.
What has Iberdrola's support meant to you? Is this support important to enable athletes to go as far as they can?
In recent years there has been a revolution in women's sport and these types of initiatives are great driving forces. Obviously, girls are training more every day and standards are rising, but we still need this significant support to be able to get in the media and start the wheels turning. I'm very grateful for Iberdrola's support, which enables me to compete on the surf circuit.
What do you think of initiatives like Iberdrola Surfing Day?
A lot of the time, we competitors are so wrapped up in the competition that we take it all for granted. Iberdrola Surfing Day is an opportunity for professionals to get together with people who are just discovering surfing and its surprises and excitement. It's lovely.
Is it important for companies to support sport and specifically to support equality between men and women?
I've always believed that sport reflects society. In the end, when this happens, it is a reflection that companies are making changes and there are changes at a political level... It is unsustainable that in a truly equal society, sport would not be the same. That's why the growth of women's sport is beneficial to everyone. I hope that one day, girls won't think that deciding to become a surfer will be strange.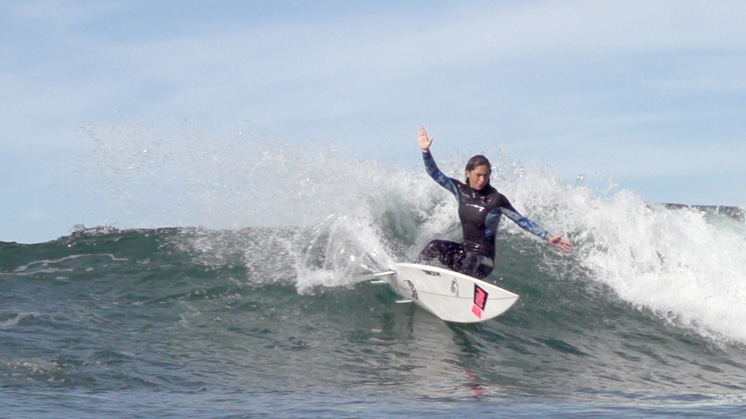 Garazi Sánchez surfing a wave on his board.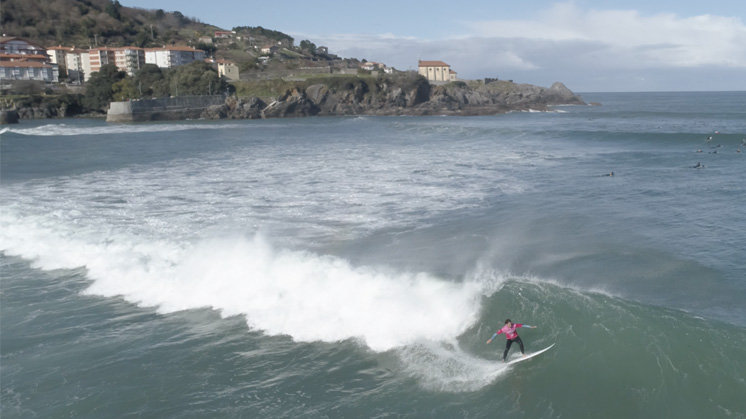 'La Salvaje' (Basque Country) is one of the best beaches in Spain for surfing.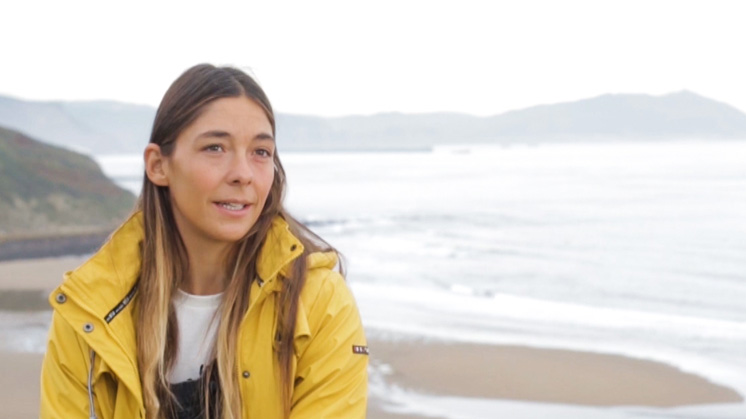 Garazi Sánchez on the beach 'La Salvaje' (Sopelana).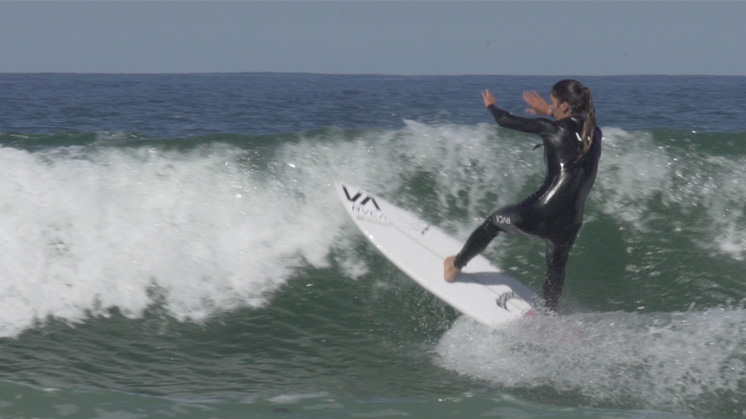 The surfer Garazi Sánchez is training for the Tokyo 2020 Olympic Games.
I hope that one day, girls won't think that deciding to become a surfer is a strange thing to do
More and more women are surfing now. Why do you think this has changed?
When I started 20 years ago, I used to go out with my big brother and his friends. To start with, you have to break barriers. Some people said it was a sport for men. Even the equipment, there weren't any women's wetsuits. These days there are more schools and more facilities, and the conflicts that my forebears faced no longer exist. It makes me smile when I am surfing and see a group of girls come down to the beach after work for a swim and to get some exercise.
Do you think your success will inspire young women who would like to do the same?
Calling it success seems a bit over the top to me... But yes, the fact that I am doing what I am passionate about, surfing, was unthinkable a few years ago. It's important for everyone to have role models. When I see a female company manager, I realise that I can be a manager too.
Surfing will be an Olympic sport for the first time at the Tokyo Olympics in 2020. What are your expectations? Do you think you'll compete for the medals?
Those of us who compete can now dedicate ourselves to the sport because we have grants available, which is why I am so delighted that surfing is now an Olympic sport. In the past I had never even considered being able to go to the Games. The World Championship will determine who will go to Tokyo and so they are still not a reality for me. If I classify, I'll celebrate and prepare for the next stage. In the long term, as time goes by and when everything has calmed down, I'd like to be able to say: I did everything I could and I was committed to my work.