Discover the keys to the United Nations Convention on Climate Change
The United Nations Framework Convention on Climate Change will meet in Bonn (Germany) from 6 to 17 November 2017 for the Climate Change Conference, which will be presided over by the Government of Fiji.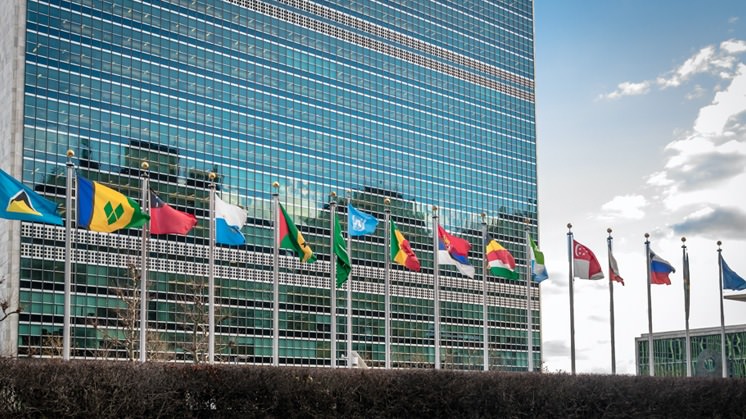 UN Campus in Bonn Germany.
The central aim of the COP23

External link, opens in new window., which will bring together over 20,000 people from nearly 200 nations, will be to join forces to bolster the implementation of the Paris Agreement

External link, opens in new window. on climate change and pursue efforts to limit the global temperature rise by the end of this century between 2 and 1.5 degrees Celsius above pre-industrial levels. This temperature limit is the frontier set by the scientific community to mitigate the adverse effects of global warming. To achieve this target, the signatory nations have committed themselves to reducing their greenhouse gas emissions and will redouble their efforts in the upcoming Bonn conference to develop guidelines on how to implement essential matters such as transparency, financing, adaptation and technology.
SEE INFOGRAPHIC: Paris Agreement [PDF] External link, opens in new window.
The Bonn Climate Campus
COP23 was organised following a truly innovative concept: one conference, two zones. The city will thus transform for the two-week conference into a Climate Campus organised into two main areas: the Bula Zone and the Bonn Zone.
Bula Zone:

referring to the word for welcome in the Fijian culture, the Bula Zone will comprise the World Conference Centre Bonn, the UN Campus and an extensive area behind the Deutsche Welle building in this German city. This is where the different governments will hold their talks.

Bonn Zone:

located in the city's green hub (Rheinaue Park), this zone will accommodate the main climate action events and exhibitions organised by the host country and the UN. This space will be the sounding board where visitors can learn about the measures being implemented worldwide to fight against climate change. The Bonn Zone will also be a space for sharing knowledge, fostering capabilities and networking.
Over 800 event requests
COP23 has kindled an enormous interest in light of the massive amount of requests from organisations seeking to hold parallel events. The number of requests has climbed to 830, which towers over the amount of requests received for COP22 held in Marrakesh.
Event applicants span a full range of profiles, including company representatives, environmental protection groups, farming associations, indigenous groups, local government organisations, research institutions, trade unions and an abundance of different women's and children's rights organisations.
In the words of Patricia Espinosa, Executive Secretary of the UN Framework Convention on Climate Change, "this enthusiasm underlines the significant support for the Paris Climate Change Agreement and its implementation".
Iberdrola's environmental commitment
Iberdrola and the COP21
Iberdrola and the COP22
Iberdrola and the COP 23