MUSEUMS, ART AND SUSTAINABILITY
How can our heritage be conserved while respecting the environment?
Until now, the strict conservation conditions their collections require have prevented museums from meeting the needs of sustainable development. However, in recent years, the California Academy of Sciences, the Museum of Tomorrow in Rio de Janeiro and the Prado Museum in Madrid have shown that it is possible to harmonise the demanding energy costs of a museum with respect for the environment.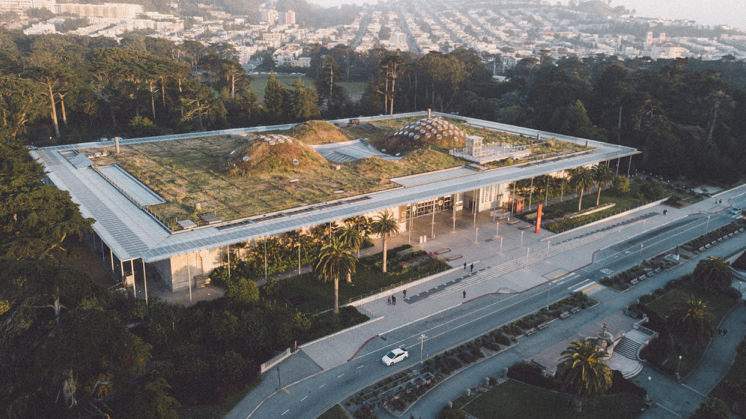 California Academy of Sciences (USA).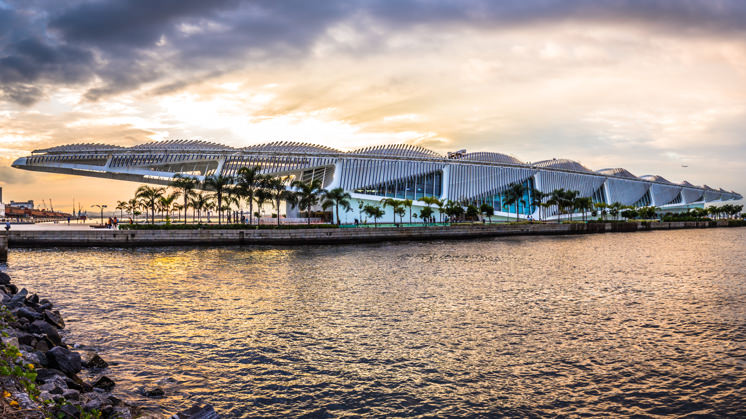 Museum of Tomorrow in Rio de Janeiro (Brazil).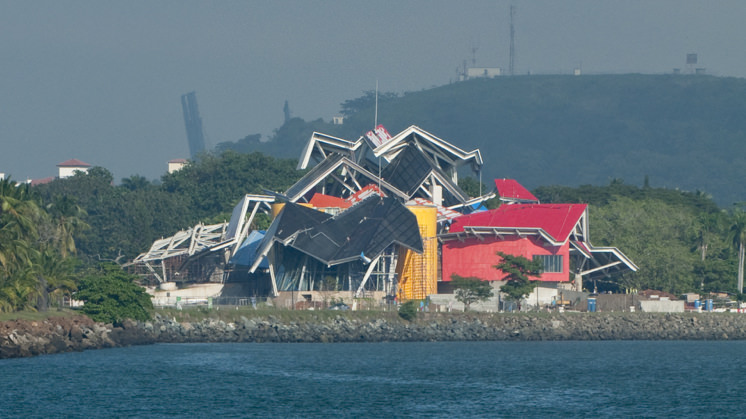 WHAT IS A SUSTAINABLE MUSEUM?
A temperature between 20 and 22 degrees, relative humidity between 40 and 45% and a maximum illumination of 150 lux. These are the recommended conditions to conserve paintings in a gallery. Other types of museums, such as archeological museums, must provide different conditions in order to preserve materials such as skins, metals or bones.
Museums that are forced to maintain strict conservation conditions and that have historically ignored energy efficiency, are transforming their practices and structures to align with sustainable development and the fight against climate change. The sustainable museums of the 21st century are energy efficient, sustainably managed and raise public awareness of environmental issues.
'ECO' ARCHITECTURE AND AWARENESS
In the field of museums, one of the most spectacular examples of sustainable architecture can be found in the California Academy of Sciences (USA). Naturally integrated into the landscape, this centre has a 10,000-square metre roof covered by native plants that acts as a thermal insulator, reducing the building's energy needs while absorbing 13 million litres of water per year, most of which are used for museum purposes.
The reconstruction of this centre reused 90% of the materials from the old academy, it consumes 30% less electricity than any building of its size and its 60,000 photovoltaic cells generate 10% of its energy needs. The California Academy of Sciences has received the prestigious LEED (Leadership in Energy and Environmental Design) platinum certification, which the Green Building Council awards to the most sustainable buildings.
Other sustainable centres have also been created in recent years, such as the futuristic Museum of Tomorrow in Rio de Janeiro (Brazil). Inaugurated in 2015, this centre consumes 40% less energy than a conventional building and its cooling system uses water from nearby Guanabara Bay. Based on the idea that the future begins today, the aim of the Museum of Tomorrow is to raise public awareness of sustainability as the only way forward through immersion experiences, audiovisuals and interactive games.
In Europe we also have environmental museums such as the Ocean Museum in Biarritz (France), designed as an interactive journey to the bottom of the world's oceans. Another of the world's most highly recognised centres due to its awareness-raising work, is the Panama Biomuseum, whose purpose is to educate visitors about the natural and cultural importance of the Isthmus of Panama, as well as highlighting the country's commitment to the conservation of natural resources and biodiversity.
SUSTAINABLE REFURBISHMENT
But it is not always possible to build a museum from scratch or subject it to intense rebuilding. Here in Spain there are museums of imponderable historical value that must be refurbished periodically. This is where sustainable refurbishment comes into play.
According to the experts, in order for a refurbishment process to be sustainable, those responsible for it must follow guidelines throughout its different phases:
Responsible management of the waste

generated in emptying and demolition.

Optimal use of materials

to cause the least impact on the environment.

Improving insulation

to reduce energy consumption.

Sustainable maintenance

once the work is finished.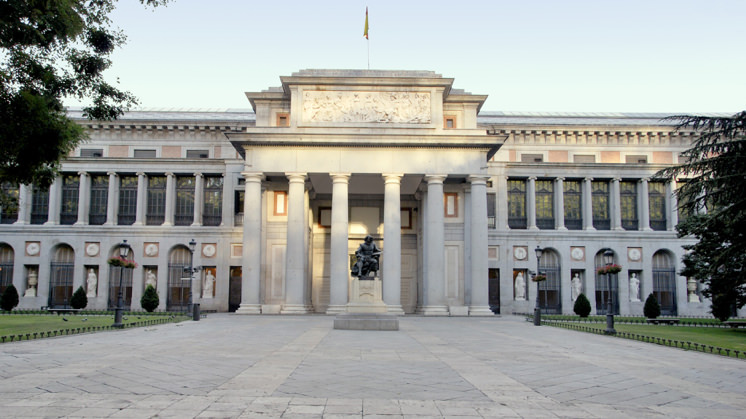 Prado Museum in Madrid (Spain).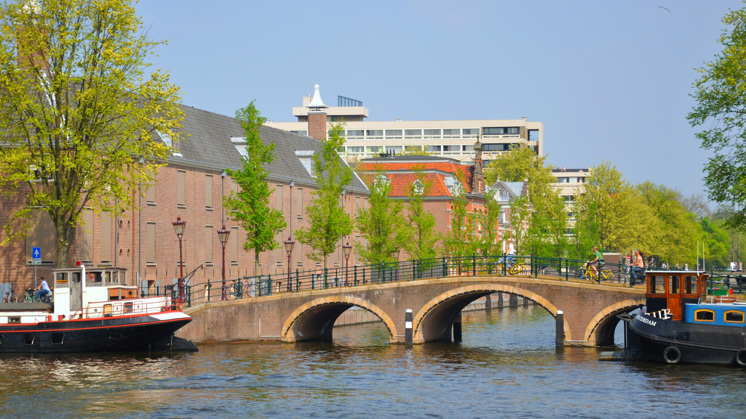 Hermitage Museum in Amsterdam (Netherlands).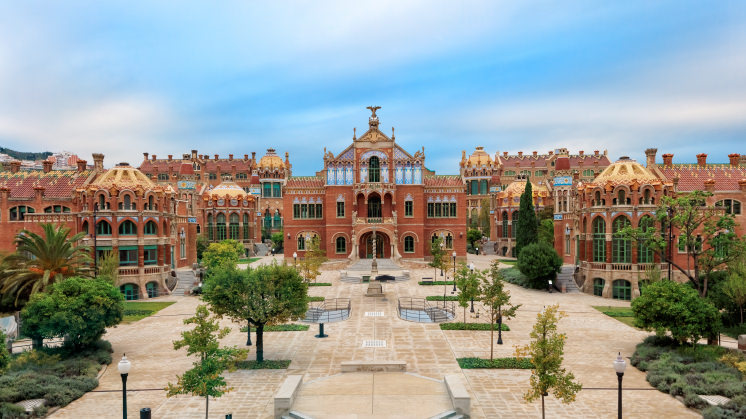 Sant Pau Modernist Complex in Barcelona (Spain).
Iberdrola, through its foundation in Spain, is sponsoring the installation of a new lighting system incorporating LED technology in the Museo del Prado. This solution will allow an annual energy saving of 75% and will avoid the emission of 320 tons of CO2 each year. The National Museum of Art in Mexico City (MUNAL) is undergoing a similar renovation thanks to Iberdrola Mexico.
Discover more examples and sustainable refurbishment projects
RESPONSIBLE MANAGEMENT AND SUSTAINABLE ART
But it is not just about improving energy efficiency. For a museum to be considered sustainable it must also be managed responsibly. Its commitment to the environment must be present in all areas, from the decisions of the directors to the composition of the collection and including rules of behaviour for its employees.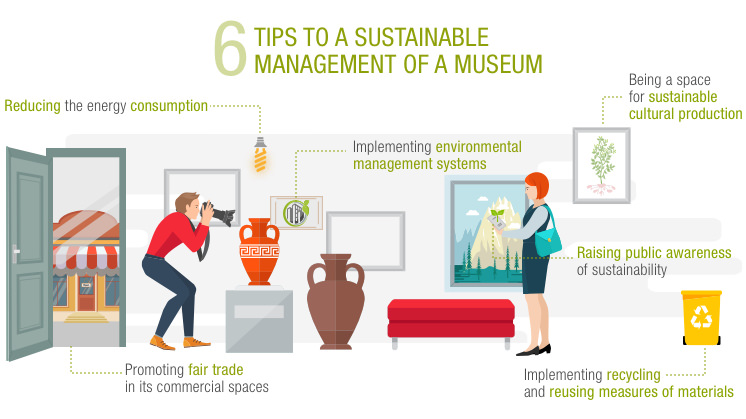 Six tips to a sustainable management of a museum.
How to achieve a responsible management?