GOVERNANCE AND SUSTAINABILITY SYSTEM - ESG CRITERIA
Adjusting our Governance and Sustainability System according to ESG criteria
#business #corporate social responsibility
Iberdrola has adapted its regulatory system to the three major pillars used by the worldwide investment community to measure the impact and sustainability of investments: environmental, social and governance aspects, known as ESG for short. By doing so, the company confirms its desire to be at the cutting edge of international best practice, in a context where COVID-19 has highlighted the need to shift towards more sustainable, resilient, inclusive and competitive models as the path to post-pandemic recovery.
Carousel of images and videos
In line with Iberdrola's sustainable development strategy and social dividend, the group has renamed its guiding standards to be called the Governance and Sustainability System, which is divided into five books:
By-Laws
These are the core of the company's internal rules. The By-Laws [PDF] govern the business contract that all shareholders accept when they acquire shares, as well as laying the foundations and guiding principles of Iberdrola's governance as the dominant company in a multinational energy corporation.
Purpose
Iberdrola has set itself the purpose of continuing to build together each day a healthier, more accessible energy model, based on electricity. To fulfil that purpose, it is guided by three values: sustainable energy, integrating force and driving force.
The aim is to steer the company towards a culture based on ethics and on the commitment to sustainable development, as shared by every agent in the group's value chain.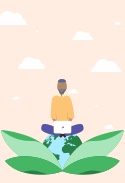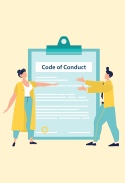 Code of Ethics
Developing and specifying the corporate Purpose and Values, it provides guidance for administrators, professionals and suppliers in today's global, complex and ever-changing environment.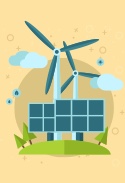 Stakeholder Engagement Policy
Iberdrola encourages its Stakeholders to engage in its business enterprise through a strategy of close involvement in the communities where it operates and creating sustainable value for all of them.
Environment and Climate Change
This book gathers the Iberdrola policies that address environmental challenges such as climate change and waning biodiversity, as well as those that seek to pinpoint and leverage any opportunities arising from the energy transition and the ecological shift. These environmental policies, which are aligned with the goals of the Paris Agreement and the United Nations 2030 Agenda for Sustainable Development, are the following: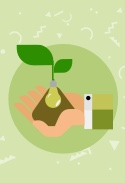 Sustainable Management Policy
Iberdrola strives to ensure that its development meets the needs of the present without compromising the ability of future generations to satisfy their own needs.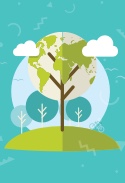 Environmental Policy
Aiming to instil in all Stakeholders linked to the company its determination to play a leading role in developing clean energy and caring for the environment.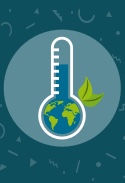 Climate Action Policy
Iberdrola pledges to take up a leading position in the battle against climate change and to promote a corporate culture that fosters awareness among all Stakeholders.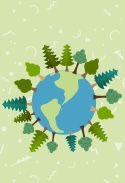 Biodiversity Policy
The company supports biodiversity in ecosystems by taking a proactive approach, beyond strategies to mitigate and contain damage, based on raising awareness.
Social Commitment
Social policies reflect Iberdrola's support for human rights and shaping professional relations based on diversity, inclusion and a sense of belonging, where the key lies in promoting equal opportunities and ensuring discrimination-free people management. These policies are the following:
There is a new addition in this section: the approval of the Equality, Diversity and Inclusion Policy, which Iberdrola will use to add the latest trends in this field to its standards. This new policy bolsters the company's role as a lever and driver of change with the commitment to tackle present-day social challenges such as diversity and inclusion, which it sees as a strategic priority for sustainable growth. That was the statement made when the first Diversity and Inclusion Report [PDF] was published, gathering all of the initiatives carried out and the progress achieved in shaping a fairer and more egalitarian society.
Furthermore, Iberdrola's Human Resources Framework Policy also included a specific section on digital disconnection and respect for private life, in line with the latest organisational dynamics. The group believes in separating professional and personal aspects, with a special focus on disconnecting digital devices, without favouring or discriminating against workers, and taking into account the diversity of its different professional groups.
Corporate Governance
Policies and standards concerning governance seek to ensure that Iberdrola's main corporate bodies and management run smoothly and that the overall business develops as it should, in compliance with current legislation. This book is divided into four sections: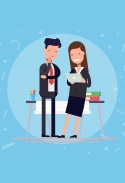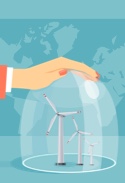 Risk Policies
Its goal is to lay down the guiding principles and provide a general framework to control and manage all kinds of risks faced by the group.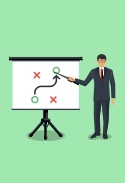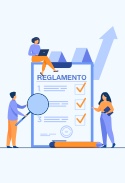 This approach has enabled Iberdrola to keep on driving the reactivation of the green economy. The group invested a record 2.507 billion euros in the first quarter of 2021 and hired 6,000 workers in the last 12 months. Furthermore, its tax contributions in the fiscal year 2020 amounted to €7.5 billion around the world.
The group has launched the Energy to Thrive plan, which involves implementing over 350 measures to support its ESG approach. With this plan, Iberdrola will be reinforcing its leadership in the energy transition, promoting innovation and helping to create new quality employment, improving the quality of life throughout the population. The group will also continue to apply best practice in its governance, whilst working for a sustainable financial market.
Carousel of images and videos
With this in mind, the group intends to hire 20,000 new employees by 2025 and to purchase goods and services that will help to secure 500,000 jobs around the world during that time. There are also plans to maintain and even raise the number of training hours per employee, which is already four times the European average, and to carry on supporting gender equality, aiming to have 30 % women in management by 2025 and to narrow the gender pay gap to below 2 %.
Iberdrola is already an international benchmark in the fight against climate change, having managed to cut down on CO2 emissions to 28 gr CO2/kWh in the first quarter of 2020. This confirms its determination to become a carbon-neutral company in Europe by 2030 and produce 86 % fewer emissions (down to 50 g/kWh) globally in an effort to achieve worldwide carbon neutrality by 2050. The group will also be helping to plant 20 million trees by 2030 to protect and restore biodiversity and ecosystems.
Iberdrola's ambition also extends to other fields such as investments in R&D, which will rise to €330 million per year in 2022 and €400 million in 2025, and cybersecurity, an area where work is expected to triple.