THE WORK OF IBERDROLA PROFESSIONALS DURING COVID-19
Our professionals, making a difference during the coronavirus pandemic
#business #social action #society
In this very difficult situation caused by the coronavirus pandemic, whose effects are being felt across the world, Iberdrola group's employees are working harder than ever to continue supplying energy, showing their solidarity while keeping employees and customers safe. We take a look at some of the professionals that have made it possible.
Right from start of the COVID-19 crisis, Iberdrola has been focused on keeping its services running while guaranteeing the health and safety of its workers - something that has been a huge challenge, especially with the increased energy demand from hospitals
External link, opens in new window.
, homes and essentials services.
The company's IT teams have had to develop infrastructure in record time to make sure that all employees can work from home. "Everyone had to work together to make it happen", explains Matheus Araujo, head of infrastructure at Neoenergia1 Nota , the group's Brazil subsidiary. "We are working from home on a normal flow basis, and we had the strength we needed for this change, overcoming any and all setbacks."
GUARANTEEING SUPPLY
During this period, energy use by households has gone up, while usage by industry has gone down, except for companies like Iberdrola that offer critical essential services. In response to this, the company's technicians have ramped up their efforts
External link, opens in new window., ensuring that energy continues to be generated throughout the pandemic, even in the most extreme conditions.
Critical infrastructures play a vital role in the electricity sector, as any issues with them could lead to service interruptions that would have a very high impact on the population. Yet, "in a pandemic of this magnitude, we cannot only focus on critical infrastructures, we need to look at the bigger picture of all the strategic installations that are essential to guarantee the supply of electricity," explains Natalia Galán, head of critical infrastructure at Iberdrola.
One example is the Valdeporres wind farm complex in Burgos province, Iberdrola's most isolated and highest-altitude wind farm in Spain, which is always exposed to extreme weather conditions. "We haven't had any more incidents than usual. Any that we have had, we have dealt with as we normally do," explains site manager Eduardo García Antón.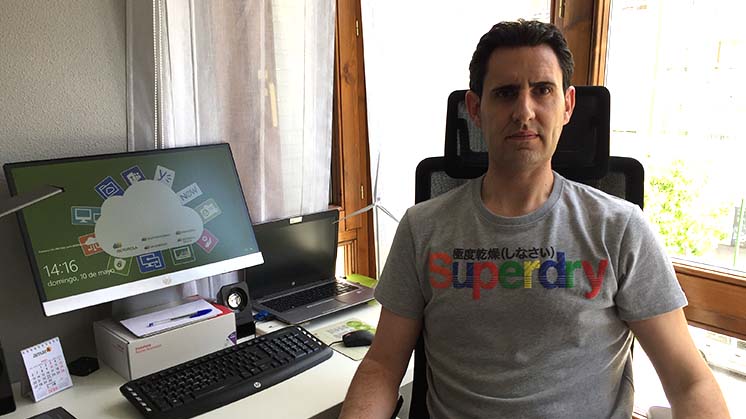 Eduardo García Antón, manager at the Valdeporres wind farm.
At the Tâmega giga battery, the company's biggest European hydroelectric project, "our aim from the start has been to keep going and not stop", says the complex's environmental manager, Sara Hoya, who adds that all sorts of safety measures have been implemented, "such as social distancing, staggering lunch breaks, wearing masks, washing our hands and disinfecting communal areas."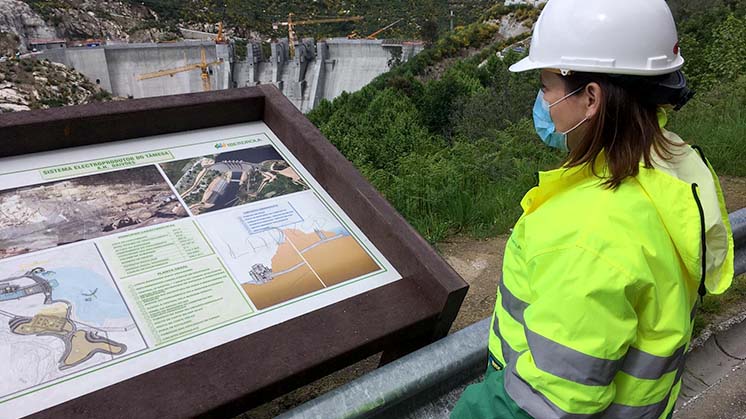 Sara Hoya, environmental manager at the Tâmega complex.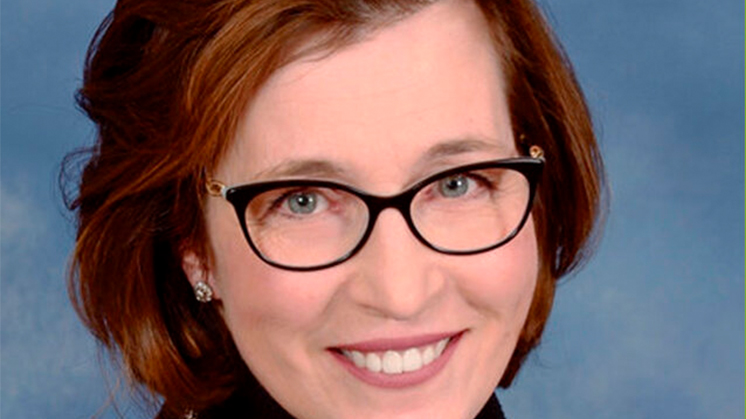 Trish Nilsen, directora de preparación para emergencias de Avangrid2 Networks.
Natalia Galán, head of critical infrastructure at Iberdrola, explains that the existing legislation does not provide for biological threats like the one we are currently facing. "But at Iberdrola — especially in Safety, where we analyse lots of risk scenarios — we do factor them in, so they were fully incorporated into our internal procedures and into each business's continuity plans. So, in many ways, we were very clear on the road map we were going to follow."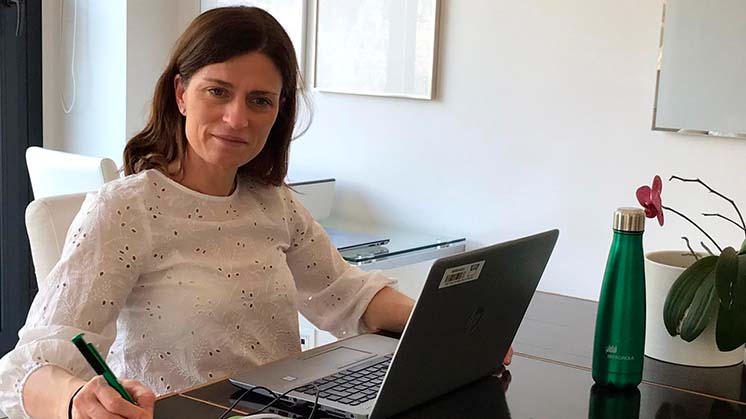 Natalia Galán, head of critical infrastructure at Iberdrola.
KEEPING EMPLOYEES INFORMED
Another important focus for the group has been to keep its workers safe and informed at all times. The CEOs of all the subholdings have maintained regular communications with their employees, and the group's chairman, Ignacio Galán, had a virtual meeting with workers in Spain. On the other hand, the HR departments are periodically sending emails to their employees.
Furthermore, several platforms have been created, such as employee meetings at Avangrid2 Nota , in which managers respond directly to employee questions, and Neo at home, un foro creado por Neoenergia1's forum dedicated to working from home, where employees can find tips, good practices and a place to get things off their chest. Other initiatives that have been implemented include periodic training and development actions, virtual meetings and WhatsApp groups.
"We want to stimulate dialogue", explains Clayton Freire, internal communication and culture manager at Neoenergia1 Nota . "We have been able to remain close to employees working at home and those doing key work on the ground."
SOLIDARITY
For Iberdrola, it is important not to leave the most vulnerable behind. Aware of the enormous need for medical supplies and protective equipment for healthcare workers, the company has gone all hands on deck to source them, working closely with the authorities.
In Spain alone, Iberdrola has handled more than 80 tonnes of medical supplies distributing them to hospitals, the police and the postal service. "We were asked to leverage our global capacity to access medical supplies through our extensive network of national and international suppliers", explains Ignacio Ramiro, purchasing manager at Iberdrola.
Ignacio Ramiro, purchasing manager at Iberdrola.
He adds that due to the unprecedented situation, the team had to navigate a situation that was nothing like what they were used to, "especially due to the urgency in closing all transactions" in a saturated market where payments had to be made upfront.
The materials arrived at several airports in Madrid, the Torrejón de Ardoz air base, and the Zaragoza logistics centre. From there, everything was funnelled to the company's training centre in San Agustín del Guadalix near Madrid, which Karina Jaczko, head of property and building management Iberdrola, says "has pretty much been repurposed into a logistics centre". For Jaczko, who was at the Ifema field hospital, the main things that shone through were the solidarity and how organised everything was: "So much collaboration, people coming to donate things like bags of food and fruit."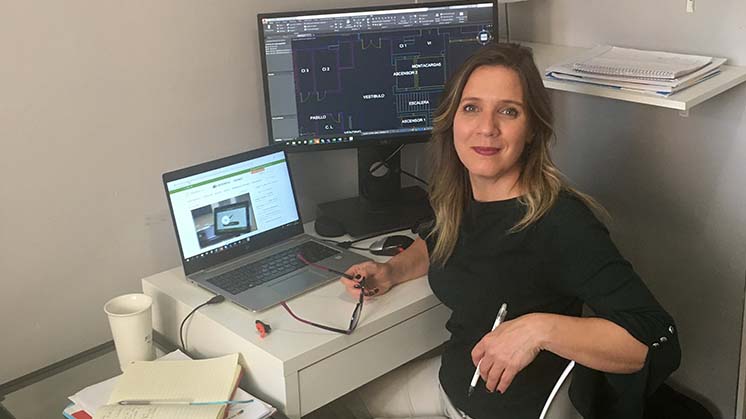 Karina Jaczko, head of property and building management at Iberdrola.
In México, Iberdrola has doubled its investment in medical supplies
External link, opens in new window., to 60 million pesos (1.16 million euros), with the aim of protecting medical personnel and ensuring they can attend to patients safely.
The company has also delivered food to communities in Río de Janeiro and São Paulo
External link, opens in new window.
, in Brazil, lifeline groceries to older people
External link, opens in new window.
in the UK, and meals to people in need in Spain. In the US, Avangrid2 Nota has allocated two million dollars in grants
External link, opens in new window.
, as well as distributing masks
External link, opens in new window.. In the UK, transport
External link, opens in new window.
has been provided for NHS personnel.
THE LEGACY OF THE CRISIS
Now that the pandemic seems to be waning in certain regions, the time has come to prepare to ease the lockdown. However, it is still important to observe all safety measures, such as working from home, good hygiene, and social distancing. "The idea is to have an orderly return to work and to the office, prioritising employee safety and needs amid the new scenario without affecting the functioning of the company," says Manuel Martínez, leader of the resources committee at Neoenergia1 Nota .
Yet, even though our way of life and our way of relating to each other will never be the same again, Iberdrola's professionals remain optimistic. "I can definitely see the light at the end of the tunnel. I'm certain of it," says Karina Jaczko.

1 Nota Iberdrola S. A. owns 50 % + 1 share of Neoenergia, S. A.
2 Nota Avangrid, Inc. is 81.5 % owned by Iberdrola S. A.