Sustainable development in cities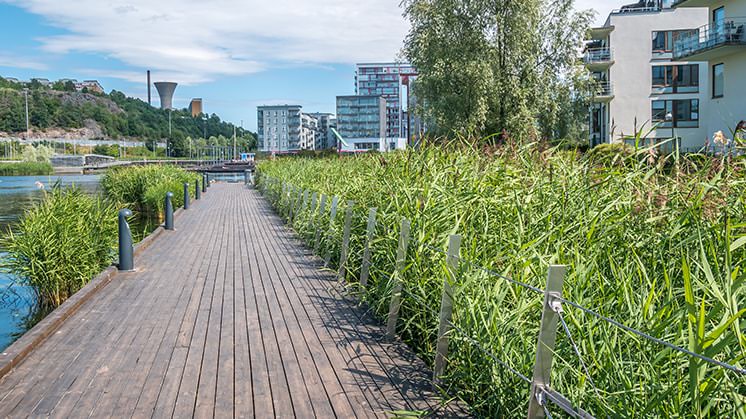 Hammarby Sjostad, an eco-neighbourhood in Stockholm.
What is an eco-neighbourhood?
It is an urban project that aims to reduce the impact on the environment and change the education and living habits of the citizens of large cities to make them more responsible with their environment.
This example of small-scale sustainable urbanism is based on energy efficiency and self-sufficiency through the integration of organic farming, renewable energies and the sustainable use of natural resources. And all this while maintaining good communication with the rest of the city.
Among its main benefits are:
Improved

quality of life

Regeneration of

green areas, traffic areas and public spaces

Promotion of

environmental education and awareness
Towards a new model of sustainable urbanism
The eco-neighbourhood is the model of sustainable urban development that best responds to the current needs of society and the environment. It is therefore the most effective solution to the problems of the traditional neighbourhood: non-inclusive, with excessive traffic and high pollution. According to the United Nations (UN), although cities occupy only 3% of the earth's surface, they consume 60% of resources, account for 70% of carbon emissions and, in addition, more than 50% of the population lives in them.
Sustainable development
Eco-neighbourhoods, in the cities of the future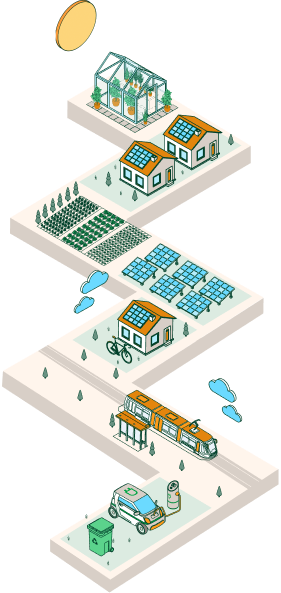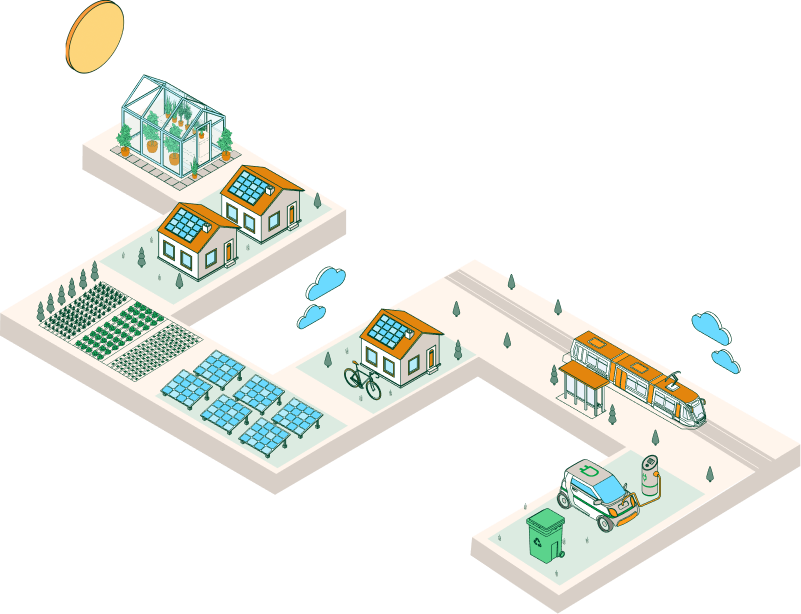 SEE INFOGRAPHIC: Sustainable development eco-neighbourhoods in the cities of the future [PDF] External link, opens in new window.
To redirect the situation, the UN has setSustainable Development Goal 11 to "make cities and human settlements inclusive, safe, resilient and sustainable". The goal for 2030 is to reduce negative environmental impacts, while also supporting access to green spaces and aiming to increase access to safe, affordable, accesible and sustainable transport systems.
Eco-neighbourhoods driving sustainability
Hammarby Sjöstad (Stockholm, Sweden): an industrial neighbourhood abandoned due to pollution before the 1990s won its city the title of Green Capital of Europe in 2010. One of the strategies for its transformation was to create a closed urban metabolism loop with sustainable water, waste and energy systems. The tram, the main means of transport, coexists with a pedestrian and bicycle network, a car-sharing system and a ferry. The height of the buildings also allows for interior courtyards that facilitate the cultivation of plots of land with micro-greenhouses.
Hide information
Know more innovating eco-neighbourhoods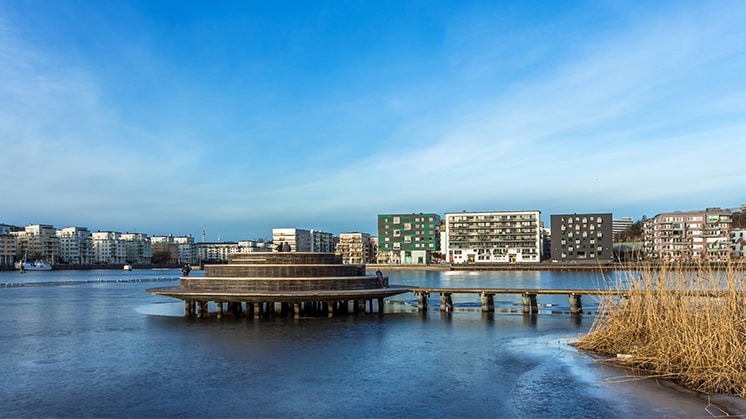 Central Lake in Hammarby Sjöstad (Stockholm).