INTERNATIONAL WOMEN'S DAY 2021
We promote gender equality
#social action #women #gender equality
Under the slogan Women in Leadership: Achieving an equal future in a COVID-19 World, in 2021 International Women's Day celebrated the huge efforts being made by women and girls the world over to achieve a more egalitarian future and overcome the effects of the pandemic. Iberdrola group, which assumes as its own the challenges of United Nations Sustainable Development Goal number 5 (gender equality), one more year put its weight behind this event as part of its commitment to equal opportunities.
Carousel of images and videos
IBERDROLA AND INTERNATIONAL WOMEN'S WEEK
sub

GENDER PAY REPORT

Iberdrola's UK subsidiary has published its yearly study on the remuneration of its workers in line with the company's commitment to both men and women receiving the same salary for doing the same job. The report reflects the gradual progress being made with respect to the number of women in senior leadership positions in the company, which currently stands at 26 %, two percentage points more than in the previous fiscal year. It is ScottishPower's intention to raise this to 30 % by 2022 and to increase the number of women in middle management population to exceed 40 %.

sub

DIGITAL WOMEN

The Iberdrola Campus hosted the 2nd meeting of #MujeresDigitales, which covered the challenges faced by women dedicated to digital and innovative professions, and how a feeling of togetherness and empowerment is arising which needs good leadership figures to look up to.

sub

WOMEN AND STEM CAREERS

"When I grow up, I want to be a scientist"

Iberdrola's female engineers and scientists from different generations discuss the importance of creating female reference in the STEM professions to improve current statistics: where women make up only 28 % of the world's research staff, and a mere 7 % of women want to study technical careers.

sub

FEMINIST ACHIEVEMENTS IN BRAZIL

Neoenergia*, Iberdrola's Brazilian subsidiary, adds its weight to International Women's Day by highlighting the achievements and advances made in the feminist struggle in Brazil. The company is promoting, among other initiatives, the Electrician's School for Women, which has been acknowledged by the UN as an example to the world of good practices in the promotion of gender equality in the electricity sector.

sub

SCHOOL OF ELECTRICIANS

The School of Electricians of the Iberdrola branch in Brazil, Neoenergia — an initiative that contributes to the promotion of gender equity in a profession previously dominated by men —, has just hired 74 women who have passed the course and are now part of the company's electricians team.

sub

INSPIRATIONAL WOMEN

Neoenergia has published a handbook [PDF] that puts the spotlight on those women scientists, engineers and professionals who were pioneers in fields up to then only occupied by men. Women who have been an inspiration to the company's female employees and who are blazing the trail for many other women.

sub

WOMEN'S STORIES

Iberdrola's subsidiary in the US has declared March Women's History Month and has devoted some space in the blog to introducing some of the women who make up AVANGRID**. Share their stories, learn what got them where they are today and what motivates and inspires them.

Susana Rodríguez has never had it easy. She was born with 5 % vision in one eye and 7 % in the other, but she is now not only one of the best paralympic triathletes in the world, she has also just finished her training as a resident doctor. Just a few months until the Tokyo Paralympic Games she tells us what this last year has been like for her, both in her white coat and in her triathlon kit.

At just 22 years old, Stefy Navarro is an exciting young talent in international parkour. Her effort and perseverance, plus that touch of madness she acknowledges that she has and needs, have made her a national trailblazer and an example for the coming generations of women who want to take up this sport.

Garazi Sánchez has had to put up with all kinds of comments about her ability as a surfer, just because she is a woman. She had no women to look up to in this sport because they were invisible, but today she is delighted to see the beach is full of girls surfing — which she considers a triumph for all the women who have worked hard to get there.

sub

WOMEN'S BOXING

María González and Carmen González fight stereotyping

Boxers María González and Carmen González face criticism and stereotyping every day for being women in what is still considered a male sport. But they go on fighting to achieve gender equality in the ring, because no amount of stereotyping is going to hold them back.

sub

WOMEN'S RUGBY

"Don't let anything or anyone get in the way of your dreams"

Girls and women who decide to get into rugby still have to face a lot of stereotyping from those who think it is a man's sport. But the Spanish national women's rugby squad urges them to take no notice — and to fight for their dreams.

sub

IBERDROLA CAMPUS

We are turning the Iberdrola Campus purple

Since the night of 5 March we have lit the Iberdrola Campus, in San Agustín del Guadalix (Madrid) in purple, to show our solidarity with International Women's Day.
IBERDROLA, COMMITTED TO GENDER EQUALITY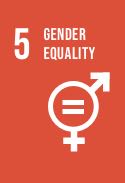 Aligned with SDG 5
Iberdrola is firmly committed to SDG 5, which aims to achieve gender equality and empower all women and girls.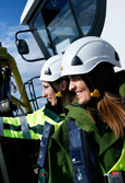 Acting for effective gender equality
Our goal is to continue moving forward until we establish ourselves as an international model of equality, both inside and outside the company.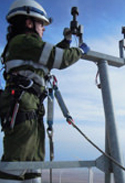 For the empowerment of women
The group is implementing different initiatives in the countries in which it operates to increase the presence of women both within the energy sector and in society.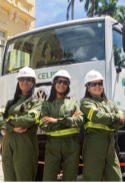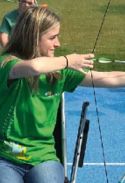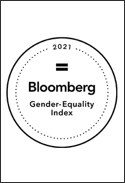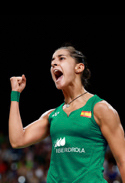 Proud to support our sportswomen
For the past four years Iberdrola has been the main driving force behind the 'Universo Mujer' programme run by the Spanish Sports Council (CSD), whose objective is to promote sport practised by women.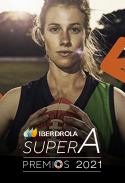 The Iberdrola SuperA Awards
The Iberdrola SuperA Awards recognise the people and organisations that both promote and encourage female empowerment through sport.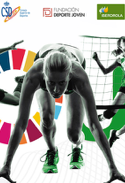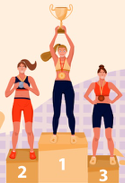 Women who made sporting history
Sport has changed throughout history thanks to the milestones reached by women. Some were victims of discrimination, but their fight and their achievements set a precedent and they became an inspiration for many others.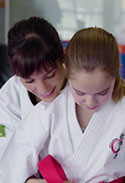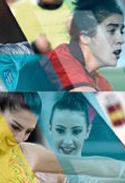 YOU MAY ALSO BE INTERESTED IN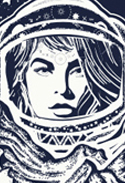 Outstanding pioneers
In a world dominated by men, women haven't had it easy. However, a few of them kept on challenging the stereotypes and breaking down barriers until they managed to shine in their respective fields.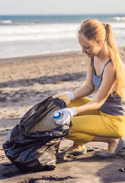 Female environmentalists
Get to know the women who turned the preservation of the natural world into their banner with a sole objective: to leave behind a better world for the next generations.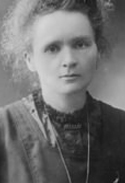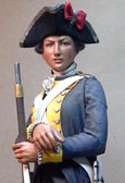 Women soldiers: ready for battle
In the 18th century the need to escape from poverty led some women to a life of adventure and self-sacrifice disguised as men. Here are just some of these women soldiers.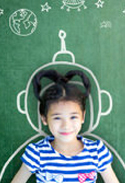 Gender stereotypes
The self-esteem, ambition and expectations of girls are the first victims of gender stereotyping. The eradication of clichés must begin at school.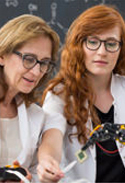 Women and STEM subjects
Only 35 % of women choose to study for science-related degrees. Is there a solution? For many experts, the answer lies in promoting STEM education.
All the information about
INTERNATIONAL WOMEN'S DAY
What is International Women's Day and why is it celebrated?
International Women's Day is a day of action aimed at reflecting upon the successes achieved with respect to gender equality and advocating more changes and possible improvements. Furthermore, it is an especially important day for remembering women who have played leading roles throughout history.
How is International Women's Day celebrated?
International Women's Day is celebrated in many countries around the world and in some it is a national holiday. Rallies and demonstrations are held to demand gender equality and the rights of women and girls around the world. The first international women's strike was held in 2017, called by feminist organisations from more than 50 countries to make male violence visible in all its forms (sexual, social, cultural, political and economic). Since then, strikes and general strikes have been held in which women are called to participate in a way that goes beyond merely work-related (care, consumer, student and voluntary organisation strikes) with the aim of showing the important role that such women play in society.
Why is International Women's Day such important?
The struggle for equality and the rights of women throughout the world remains, unfortunately, very necessary. According to the United Nations (UN), no country has managed to achieve gender equality yet. Although unprecedented progress has been made, real change is still very slow and there are still obstacles in the legislation and culture that have yet to be removed. For example, the UN warns that there are legal restrictions that prevent 2.7 billion women from accessing the same labour options as men, while one in three women continues suffering gender-based violence. We are currently also facing a high risk of reversing the achievements already made.
What was the slogan of International Women's Day 2021?
The motto for 2021 was Women in Leadership: Achieving an equal future in a COVID-19 World. It aimed to commemorate the efforts made by women and girls around the world to achieve a more equal future and a post-pandemic recovery, as well as to emphasize the deficiencies that still exist.

Women continue to be underrepresented in the public sphere and in decision-making. According to the UN, only 22 countries have female heads of state or government and only 24.9 % of parliamentarians are women. In addition, female health workers, scientists and caregivers who are on the front line of the pandemic earn 11 % less than their male counterparts.
What activities are held on International Women's Day?
Governments, NGOs, institutions, unions and companies organise all kinds of awareness activities on the occasion of International Women's Day. This year sees the holding of the Generation Equality Forum, the most important event for the investment in and adoption of measures in support of gender equality. The event, which will commence in Mexico City on 29 to 31 March and close in Paris in June, will bring together leaders, visionaries and activists from all over the world via a virtual platform.
History of International Women's Day
In the wake of the French Revolution, women became aware of their role in the class struggle. As in 1917, with the Russian Revolution, the uprising began with the protests of women against the cost of living. However, despite having marched and fought alongside men, the class struggle did not contemplate the gender struggle, so women began to demand social equality with men. This led in 1791 to the Declaration of the Rights of Woman and the Female Citizen — in response to the Declaration of Rights of Man and of the Citizen of 1789 — which proposed the emancipation of women, equal rights and women's suffrage.

Later, in the mid-19th century, suffrage groups associated with the international labour movement began to emerge, linking the emancipation of women with the struggle of the working class.
How did International Women's Day started? What is its origins?
On 28 February 1909 the first National Women's Day was held in the United States, organised by Socialist Women in honour of the strike by textile workers in 1908 in Chicago and New York. Some 15,000 women marched through New York City to demand a reduction in working hours, better salaries and the right to vote.

The New York Shirtwaist strike, also known as the Uprising of the 20,000, began in November of that year too. Led by Clara Lemlich, it lasted for 11 weeks and managed to reduce the workday to 52 hours per week (before it was between 65 and 75 hours) for both men and women, and establish four days of paid holidays.
Why is International Women's Day held on 8 March?
In 1910, the 2nd International Socialist Women's Conference, held in Copenhagen (Denmark), declared 8 March as International Women's Day, at the proposal of Clara Zetkin. The objective was to promote equal rights, including women's suffrage. The first International Women's Day was finally held on 19 March 1911 in Germany, Austria, Denmark and Switzerland, with rallies attended by more than one million people to demand that women should have the right to vote, to hold public office, to work, to vocational training and to non-discrimination at work.

Less than a week later, on 25 March, a fire was reported at the Triangle Shirtwaist factory in New York. The workers could not escape the fire because the employers blocked the doors to prevent them from going out to take breaks. 123 women and 23 men died. After this carnage, public protests led to major changes in the labour and industrial legislation of the United States.

In 1913, Russia celebrated its first International Women's Day on the last Sunday of February. And in 1914, International Women's Day was celebrated for the first time in Germany, Sweden and Russia on 8 March.

On 8 March 1917, coinciding with International Women's Day, several rallies and demonstrations were held in Russia that had a strong political and economic tone, leading to the uprising that ended the monarchy. That same year, after the October Revolution, the Bolshevik leader Alexandra Kollontai made 8 March a national public holiday and, in 1965, it was declared a non-working day. From that moment on, many other countries started to celebrate this day as a public holiday.
When was the first International Women's Day celebrated?
In 1975 the UN announced 8 March as International Women's Day and celebrated it officially for the first time. Two years later, the UN General Assembly invited all states to proclaim, in accordance with their historical and national traditions, a United Nations Day for women's rights and international peace.

In the United States, International Women's Day wasn't established until 1994.
What are the representative colours of International Women's Day?
The most representative colour is purple. This is the international colour of the equal rights movement and the tone that the American suffragettes adopted as a uniform in the Washington march in favour of the Equal Rights Amendment in 1978.

But the link between feminism and purple dates back much earlier. There is a legend that associates it with the colour of the shirts made by the workers who died in the Triangle Shirtwaist factory fire in 1911. They say that the smoke, which could be seen miles away, was purple.

English suffragettes also adopted purple in 1908, along with green and white. The English activist Emmeline Pethick explained it as follows: "Purple, colour of the sovereigns, symbolises the royal blood that runs through the veins of each fighter for the right to vote, and symbolises their awareness of freedom and dignity. White symbolises honesty in both private and political life. And green symbolises the hope for a new beginning."
What is the symbol of International Women's Day?
The symbol of International Women's Day is the purple bow.
MORE INFORMATION ABOUT PREVIOUS EDITIONS
* Neoenergia, S. A. is 50 % + 1 share indirectly owned by Iberdrola, S. A.
** AVANGRID, Inc. is 81,50 % owned by Iberdrola, S. A.