Triathlon: how to exceed your own limits
You don't have to be a super-heroine or an exceedingly talented athlete to do a triathlon; all you need is the right training and a desire to better yourself. It is a discipline in which men and women compete on equal terms, which explains the boom in women's triathlon.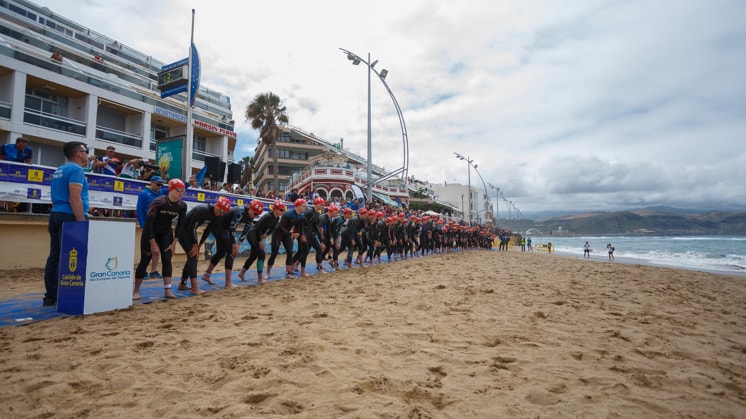 Triathlon European Cup Gran Canaria 2018 images.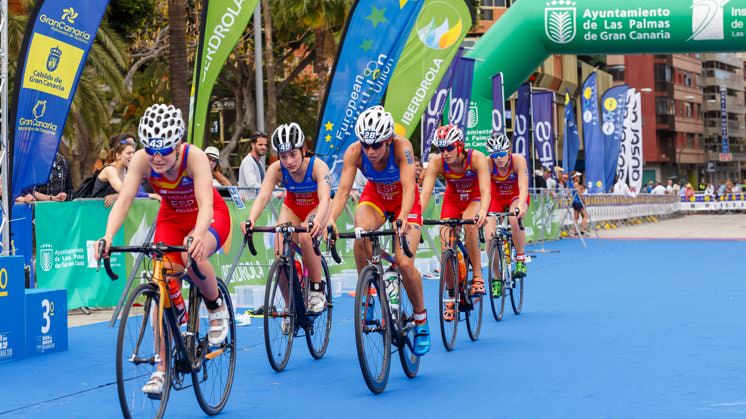 Triathlon European Cup Gran Canaria 2018 images.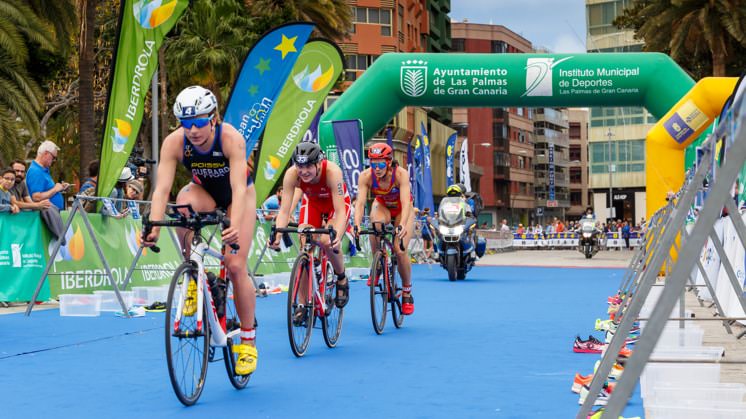 Triathlon European Cup Gran Canaria 2018 images.
Triathlon European Cup Gran Canaria 2018 images.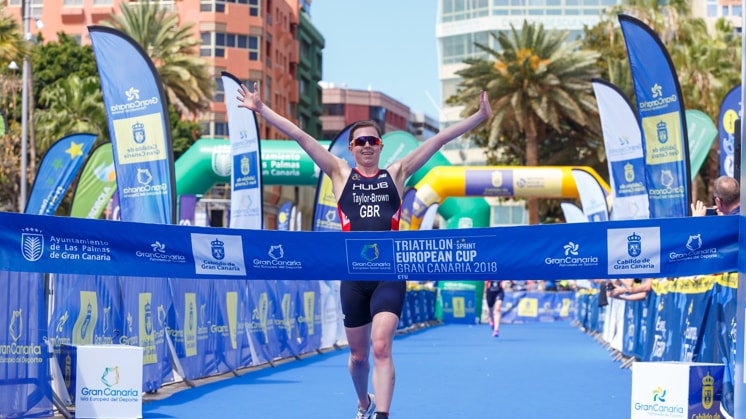 Triathlon European Cup Gran Canaria 2018 images.
A few metres before crossing the finishing line of the 1982 Hawaii Ironman, US triathlete Julie Moss collapsed. She quickly got to her feet, but just as quickly she stumbled and fell over again. The fans simply couldn't believe what they were seeing: she got up again and drove herself on before falling to the floor once more. And it was from that unfortunate position that Julie watched Kathleen McCarthy pass her and win the Ironman. Awareness of her defeat did not demoralise this story's heroine who, after her fourth fall and rejecting the help of the crowd, managed to finish the event on all fours. Images of Moss's effort were displayed all around the world and helped put the triathlon, a sporting discipline as demanding as it was little known at the time, firmly on the map.
THE CHALLENGES TO DO A TRIATHLON
The challenge is impressive: 1.5 kilometres swimming, 40 cycling and 10 running. These are the distances of the Olympic triathlon, but there are tougher versions. The titans who cross the finishing line of an Ironman event have completed 3.8 kilometres in the water, 180 cycling and have run a full marathon (42.195 km). These numbers might put more than one potential triathlete off when it comes to doing this sport, but one needs look no further than Julie Moss herself as the best example of anyone with the appropriate physical preparation being able to do a triathlon. Julie was a 23-year-old student who didn't fall short due to a lack of preparation, but rather because she didn't drink enough water.
Javier Gómez Noya, Spain's most successful triathlete, is another example of achievement related to this sport. In 2005, a report compiled by the Spanish National Sports Council (CSD) ruled that the heart disorder he was suffering from — congenital aortic valve disease — made him "unsuitable for top-level competition" and his licence was revoked. However, this sportsman from the Spanish region of Galicia did not give in and, after obtaining reports from a number of specialists that refuted the CSD's ruling, had his licence reinstated. Since then success has been his constant travelling companion: five times world champion! Still competing at 37, he has become living proof of the benefits of this sports discipline. We are not only talking about physical well-being — balanced muscle development of legs, arms, chest and back —, but also about mental well-being — motivation, personal satisfaction, socialisation —. And this is because triathlon is more than just a sport... "Triathlon is my life", said Gómez Noya when his licence was revalidated. A statement with which the more or less 30,000 registered triathletes in Spain would almost certainly agree.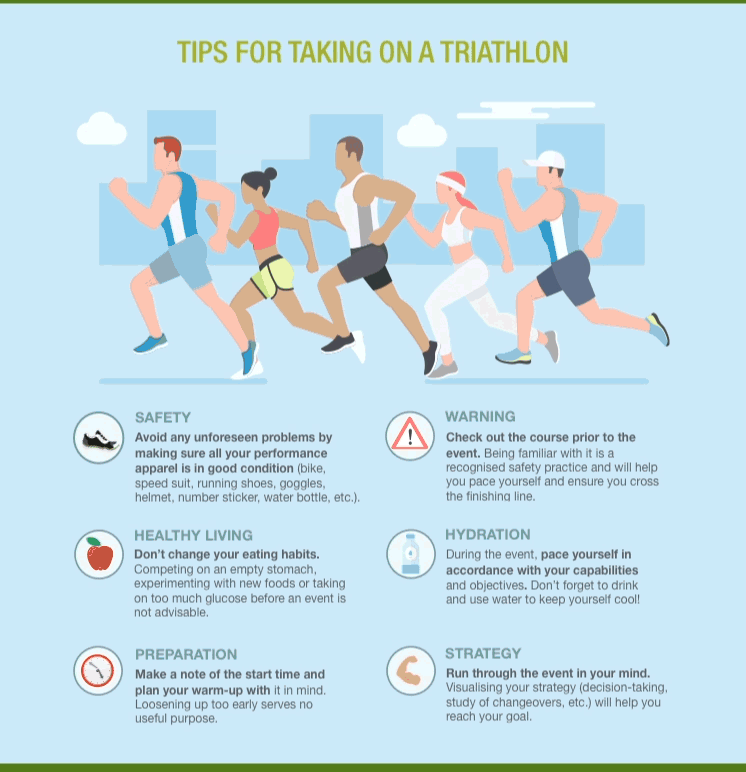 Tips to get ready for a triathlon
SEE INFOGRAPHIC: Tips for taking on a triathlon [PDF]
GENDER EQUALITY IN TRIATHLON AS A STIMULUS
Triathlon makes no distinction between men and women. The distances are the same for both and, perhaps for this reason, increasingly more women are taking up this young sport. Between 2010 and 2018 the number of registered women triathletes practically trebled — from 2,323 to 6,648 —. Camila Alonso, one of the great hopes of women's triathlon in Spain and winner of the 2018 European Cup held in Melilla, sends a message to all those women taking their first steps in this sport: "The most important thing isn't the enjoyment of the result because that only represents one day of happiness, but rather to enjoy every training session, in other words, to enjoy the journey".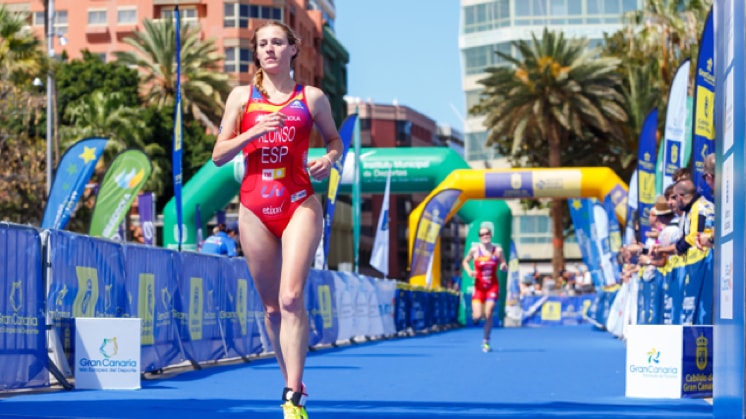 Camila Alonso, one of the great hopes of women's triathlon in Spain.
Camila is only 26 and aware of the demands that triathlon imposes: "It is a very tough sport because it requires a lot of time, sacrifice and effort". She also knows its rewards: "It has helped me overcome a fair number of emotional and physical problems. I really enjoy what I do!". From a newcomer to a veteran. In 2017, and at 58 — triathlon has no respect for age — Julie Moss returned to compete in the Hawaii Ironman and gave the umpteenth lesson of her career: "When you find the urge, willpower and perseverance to cross the finishing line you become your own personal champion and your world changes".