IBERDROLA, SUPPORTING WOMEN'S GYMNASTICS
We are looking for more and better prepared gymnasts. Think you're up for it?
The Royal Spanish Gymnastics Federation (RFEG) is one of the national federations sponsored by Iberdrola, thanks, among other things, to its impeccable history and extraordinary track record.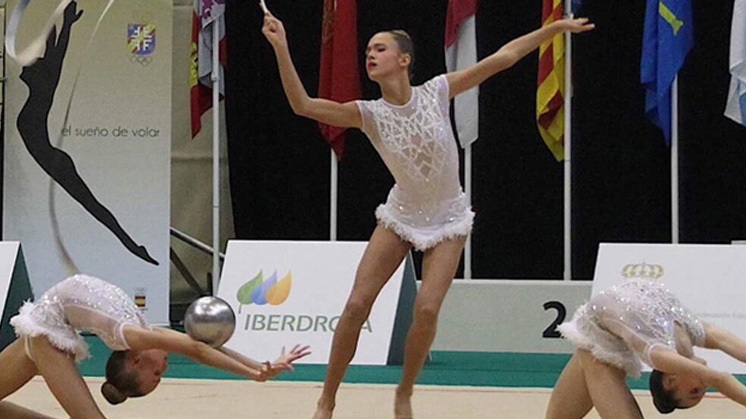 The agreement between Iberdrola and the RFEG aims to increase the outreach and practice of gymnastics, both rhythmic and artistic.
Iberdrola's support for gymnastics began in 2017 with the creation of the first Iberdrola Women's Artistic Gymnastics League. Just a year later, the agreement with the Royal Spanish Gymnastics Federation (RFEG) was extended to the rhythmic modality that, since then, has also its Iberdrola Rhythmic Gymnastics League.
The agreement between Iberdrola and the RFEG aims to promote and popularise gymnastics in Spain through competitions between different clubs. This gives our gymnasts the opportunity to progress and compete with guarantees of success in major international events.
Another excellent way of encouraging the growth of women's sport, especially rhythmic gymnastics, is to support events and attract competitions like the rhythmic gymnastics Guadalajara World Challenge Cup 2019, which received backing from Iberdrola and was held in May for the second year in a row.
IBERDROLA CIRCUIT OF RHYTHMIC GYMNASTICS
And, for those gymnasts who do not have the opportunity to participate in national competitions, the company and the RFEG created the Iberdrola Circuit of Rhythmic Gymnastics in 2017. The eight best women's clubs in the discipline in each autonomous community and its implementation results in a bigger media presence, which it is hoped will increase the number of practitioners.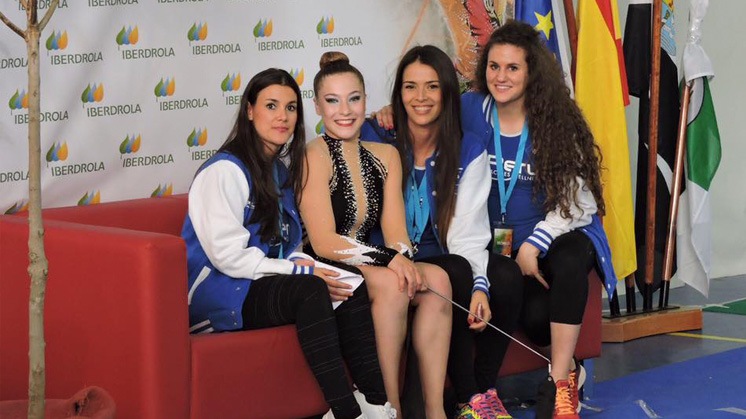 2017 Iberdrola Circuit participants.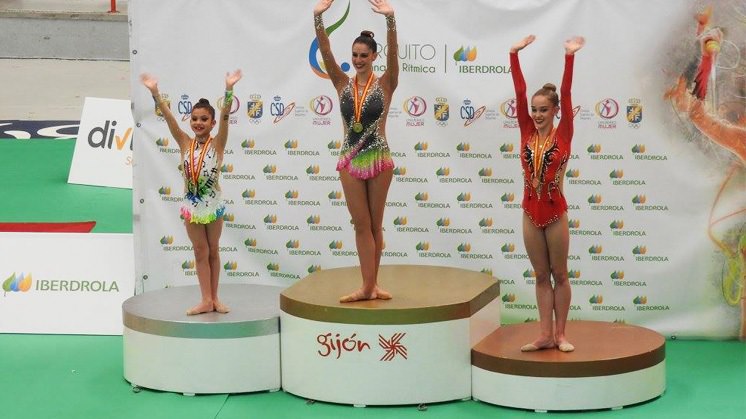 2017 Iberdrola Circuit medallists.
For Jesús Carballo, president of the Royal Spanish Gymnastics Federation, this circuit is "very important for our sport. Within the great number of clubs that practice rhythmic gymnastics it was important to give prominence to those that are working so well and that, without a doubt, are making gymnastics grow to very high levels. We believe that this circuit will continue to promote rhythmic gymnastics, which is a very important sport in our country."
Alejandra Quereda, current national coach of individual rhythmic gymnastics, stressed "the importance of working on the sport and promoting it from the ground up. Rhythmic requires many hours of training, which begins at an early age. I think this is what Iberdrola Circuit is all about: providing tools to all gymnasts at all levels and ages so that they can continue to grow in the sport and develop the values that sport gives you, which serve both for personal development and sporting growth. This circuit will give the gymnasts the opportunity to continue improving, test the exercises and continue gaining experience, which is very important in our sport."
From the company they explain that "Iberdrola wants to promote women's sport and we are doing this in a global way. It is a joy to know that many sportswomen, great sportswomen, who do not get the opportunity to see the efforts they make in training throughout the year rewarded, can now do so with new competitions such as this circuit. We hope that the participation will be massive and that many, many girls will be able to demonstrate their skills. If we all support women's sport, with new competitions and better training, in the end the athletes will improve and become better known."
Hear Alejandra Quereda's story, national coach of individual rhythmic gymnastics