5 JUNE, WORLD ENVIRONMENT DAY
We are progressing toward the energy transition and climate neutrality, both essential to restoring ecosystems
World Environment Day 2021, which is celebrated on 5 June, also marks the beginning of the United Nations Decade on Ecosystem Restoration, a global initiative to prevent, stop and repair damage to degraded ecosystems all over the world. Totally aligned with this objective, Iberdrola group is working to conserve healthy ecosystems in all its areas of influence. In this sense, the company continues to promote the energy transition, investing €150 bn by 2030, and has committed to being carbon neutral in Europe in 2030 and globally in 2050, as well as planting 20 million trees during this decade.
Renewing our environmental commitments on World Environment Day: to lead the energy transition by investing €150 bn by 2030, becoming carbon neutral by 2050 and planting 20 million trees by 2030.
ENERGY TRANSITION, AT THE CORE OF OUR CLIMATE ACTION
Iberdrola group has been betting on renewable energies as essential allies for sustainable development for more than two decades, which has allowed it to position itself as a world leader in this field. Having already invested €120 billion in the energy transition, the company has redoubled its unprecedented investment plan which will power the green recovery of the economy and employment: it plans to invest €75 billion by 2025, a figure that will reach €150 billion by 2030, the majority of which will be spent on renewables and grids, key infrastructures for transforming into a zero-carbon economy.
In line with this strategy, Iberdrola is addressing climate change by pledging to be carbon neutral in Europe by 2030, where its CO2 emissions are already at a historic low (28 g/kWh in the first quarter of 2021), a mere tenth of those of its European and US competitors. Globally, it has set out to reduce its emissions to 50 g/KWh by 2030, achieving carbon neutrality by 2050.
RENEWABLE ENERGY FOR CONSERVING ECOSYSTEMS
Iberdrola has made conserving and developing biodiversity an intrinsic part of its strategy and promotes clean energies responsible with nature as a source of sustainable development. Its commitment is embodied in its Biodiversity Policy and has inspired it to set an ambitious target: to achieve zero net biodiversity loss by 2030, working to ensure that new facilities deliver a net positive impact on biodiversity, where possible.
The company has carried out more than 1,450 actions to protect biodiversity around the world in the last three years, combining its renewable projects with initiatives to protect biological diversity in ecosystems and caring for flora, fauna and natural heritage.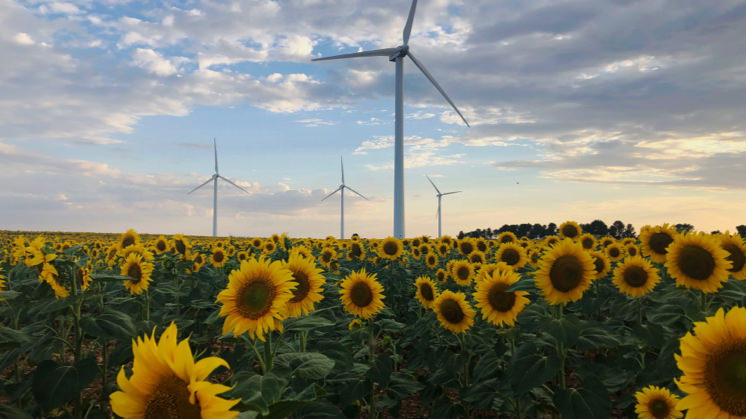 We are committed to clean energies that are responsible towards nature.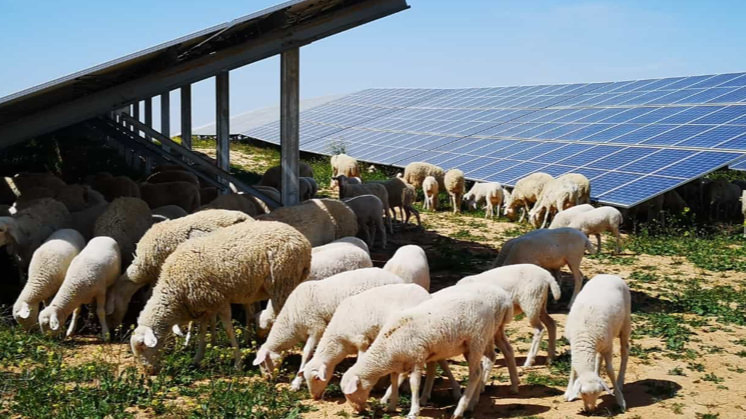 We encourage livestock activity around renewable production facilities to make good use of pasture.
We encourage livestock activity around renewable production facilities to make good use of pasture.
Installing beehives in the vicinity of photovoltaic plants.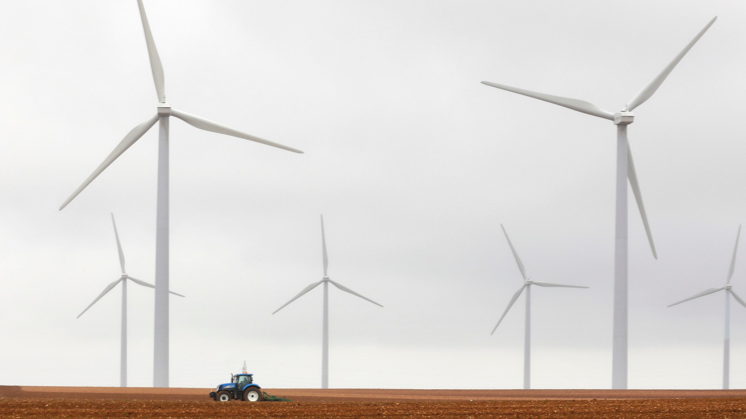 Combining photovoltaic plants and farming activities.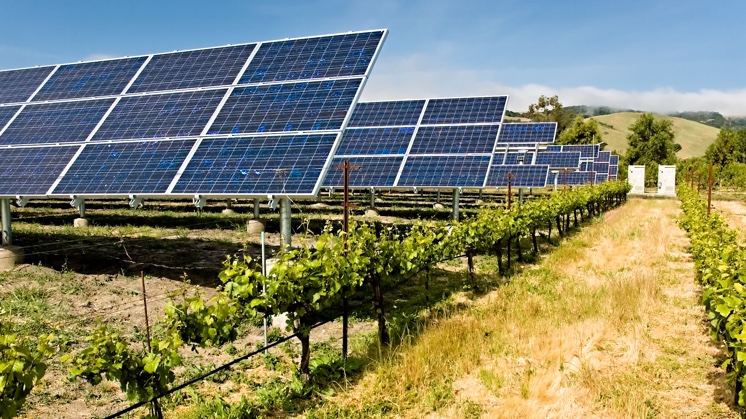 Combining photovoltaic plants and farming activities.
Installing beehives in photovoltaic plants
In our most recent project, we installed beehives around photovoltaic plants as a way of conserving biodiversity and stabilising ecosystems, while developing the circular economy. So far, Iberdrola has installed 162 hives in Andévalo (Huelva) and 105 in Núñez de Balboa (Badajoz), Europe's biggest photovoltaic plant (500 MWp), which is preventing the emission of 215,000 tons of CO2 per year. This initiative will be extrapolated to the company's other solar farms, showing that placing pollinators on renewable energy production sites close to farmland can improve crop yields.
New Startup Challenge: Agrovoltaic energy
On the same lines, the group has launched a new challenge — through PERSEO, its international Startups Programme — which seeks out competitive, innovative solutions that combine photovoltaic plants with farming, horticulture, livestock farming, fish farming and beekeeping to make better use of available land.
OUR REFORESTATION GOAL: 20 MILLION TREES IN 2030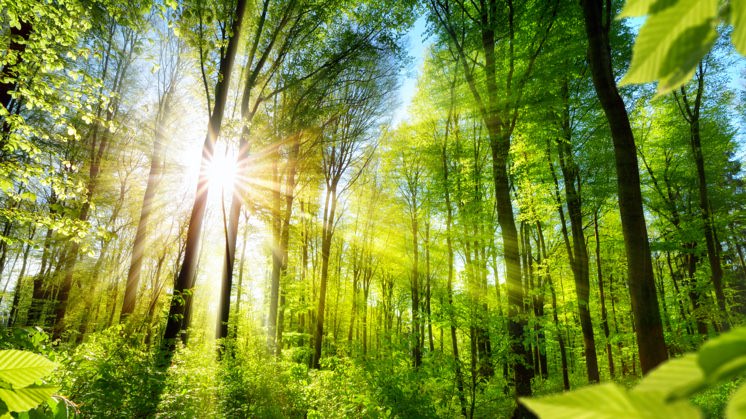 The Iberdrola's Trees programme will promote the planting of 20 million trees by 2030.
Iberdrola has a reforestation plan, the Trees programme, through which it intends to plant of 20 million trees during this decade, which will absorb approximately 6 million tons of CO2 in 30 years. It has also set interim goals of planting 2.5 million trees by 2022 and 8 million by 2025.
The Trees programme has three branches:
Natural heritage conservation, to mitigate and offset the loss of habitats caused by new infrastructures.
Regeneration and creation of natural value, to reverse the loss of forest mass through initiatives for planting on our own or on third-party sites.
Research and awareness-raising, through the company's Volunteer Programme and by backing R&D projects.

SEE INFOGRAPHIC: Iberdrola's Trees Programme [PDF] External link, opens in new window.
COMMITTED TO THE ENVIRONMENT AND ECOSYSTEMS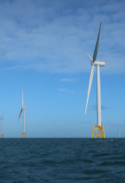 Pioneering the energy transition
The group is committed to a clean, reliable and smart business model which replaces polluting energy sources with clean energies.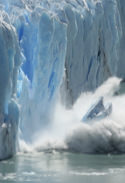 Driving the Green Recovery
The group is advocating a Green Recovery as a way of reactivating society in the wake of the COVID-19 pandemic and of protecting ecosystems and biodiversity.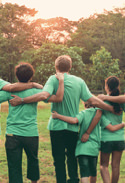 We care about the environment
Iberdrola bases its sustainable business model on the circular economy, based on the reduction of emissions energy efficiency and resource optimisation.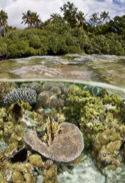 We protect natural ecosystems
The company has made the Sustainable Development Goals, an intrinsic part of its strategy, particularly SDG 14 and SDG 15, which focus on preserving life on land and under the water.
AND YOU ALSO MIGHT LIKE...
ALL INFORMATION ABOUT
WORLD ENVIRONMENT DAY
What is World Environment Day and why was it started?
World Environment Day is the most important day on the United Nations' Calendar for raising awareness of environmental action on a global scale. It is a platform for public education that brings together governments, companies, experts and citizens from more than 150 countries to focus their efforts on a pressing environmental issue.
The importance of World Environment Day: What is it for?
World Environment Day is a powerful platform for speeding up climate action. Its aim is to encourage governments to take measures to preserve wild spaces, raise awareness among companies of the need to adopt more ecological business models, to urge farmers and manufacturers to be more sustainable and to demand that society at large reflects on the way we consume things and how we can move toward a green future.
When is it held and how old is the event?
World Environment Day has been celebrated every 5 June since 1974. The date coincides with the start of the United Nations Conference on the Human Environment (Stockholm Conference) which was held from 5 to 16 June 1972. It was the first major summit on international environmental issues and marked a turning point in the development of international environmental politics.
Who created World Environment Day?
La ONU proclamó el 5 de junio como Día Mundial del Medio Ambiente, meses después de la Conferencia de Estocolmo de 1972.
What is this year's theme?
The theme of World Environment Day 2021 is ecosystem restoration, coinciding with the United Nations Decade on Ecosystem Restoration (2021-2030), an initiative with which the UN intends to massively accelerate the recovery of degraded and destroyed ecosystems to fight against climate change and safeguard food security, water supplies and biological diversity.
Where and how is it celebrated? World Environment Day 2021 activities
World Environment Day is celebrated worldwide with different events and activities, in accordance COVID-19 safety regulations. If you would like to take part, follow the event and use the hashtag #GenerationRestoration.
Is there a host country this year?
In 2021, the hosts of World Environment Day are Pakistan, supported by the United Nations Environment Programme (UNEP).