2020 WORLD ENVIRONMENT DAY
We have been working on over 1,450 initiatives to protect biodiversity worldwide since 2018
#environmental sustainability #nature
Just in time for World Environment Day — this year focusing on biodiversity protection under the slogan Time for Nature — Iberdrola group is publishing its 2018-2019 Biodiversity Report, which reflects the company's commitment to preserving healthy ecosystems as a key element to achieve sustainable growth. Iberdrola has carried out over 1,450 actions to protect biodiversity in the past two years: 650 in 2018 and more than 800 in 2019.
Carousel of images and videos
Everything you need to know about World Environment Day
ZERO NET BIODIVERSITY LOSS BY 2030
As an international benchmark in the fight against climate change and a world leader in renewable energy, Iberdrola group implements its commitment to biodiversity through its Biodiversity Policy, which ultimately aims to preserve biodiversity when planning and subsequently when undertaking all of the company's actions. With that aim in mind, Iberdrola has pledged to achieve zero net biodiversity loss by 2030.
To keep this promise, the group will continue to apply the highest standards of protection based on the mitigation hierarchy, working to shoulder with the scientific community, administration and non-governmental organisations to develop and implement methods to quantify impacts on biodiversity and its ecosystem services. We will also continue to encourage biodiversity preservation and collaborating on conservation projects with our stakeholders.
MAIN BIODIVERSITY PROTECTION PROJECTS OF IBERDROLA GROUP
Carousel of images and videos
Adapting overhead power lines
In Spain, we have adapted dozens of pylons in birdlife protection areas to prevent electrocution, as well as having carried out over 2,700 overhead power line maintenance and replacement tasks to minimise all kinds of risks.
Protecting vegetation
We have invested €40 million in protecting plantlife in Spain through initiatives such as Flash, which involved checking almost 30,000 km of power lines in 2019 alone.
Environmental plan at Núñez de Balboa
Thanks to the environmental protection plan implemented at the Núñez de Balboa solar power plant (Spain), we prevented damage from being caused to orchids of special interest, we excluded a bird watching area from the project site, we developed a Conservation Plan around two farm ponds, and we set up nesting boxes on all the pylons, along with a string of other measures.
Protecting porpoises in the North Sea
While building the East Anglia ONE offshore wind farm in British waters in the North Sea, a specific Marine Mammal Mitigation Protocol (MMMP) was followed so as to minimise the risk of injuring or disturbing marine mammals.
Monitoring the California Condor
At the Manzana wind farm in California (USA), most of the state's condors have been equipped with radiofrequency and GPS tracking technology.
Preserving the Fernández Canyon
Iberdrola is also carrying out a project to preserve and protect flora and fauna in the Fernandez Canyon, this being one of the most important nature reserves in northern Mexico.
Biodiversity corridor in Iguaçu
At the Baixo Iguaçu hydroelectric power plant (Brazil), we have created a biodiversity corridor to link the plant's forest areas and permanent conservation areas to the protected spaces of the Iguaçu National Park.
Environmental plan at the Tâmega giga battery
The company boasts 1000 sampling stations with eight environmental technicians on site and 20 biologists to take care of monitoring the wildlife around the Tâmega hydroelectric complex (Portugal) at all times. Also, within this same project, we have relocated 68,000 specimens of amphibians, molluscs, fish, reptiles, birds, mammals and protected flora.
How do we protect biodiversity on some of our more flagship projects?

ACTIVITIES OF IBERDROLA GROUP ON WORLD ENVIRONMENT DAY
sub

CAVAR WIND POWER COMPLEX

Iberdrola has begun operating its Cavar wind power complex, in the Spanish region of Navarre, the first major wind farm commissioned in Spain since the health crisis. With an installed capacity of 111 megawatts (MW), it is also the company's largest wind farm built in Spain since 2012. Just in time for World Environment Day, Iberdrola makes progress towards a green recovery in the wake of the COVID-19 crisis.

sub

'RACE TO ZERO'

Iberdrola, in support of the global climate agenda, has joined the global Race to Zero alliance driven by the United Nations, the COP26 presidency and the climate champions of this COP and of the COP25 held in Madrid, Nigel Topping and Gonzalo Muñoz, respectively. The launch coincides with World Environment Day.

sub

NEW BIODIVERSITY REPORT

As the planet celebrates World Environment Day, Iberdrola group is presenting its 2018-2019 Biodiversity Report, which specifies the various programmes and initiatives the company has implemented around the world over the past two years to protect ecosystems and biodiversity.

sub

AVANGRID'S ENVIRONMENTAL COMMITMENT

To celebrate World Environment Day, Avangrid Renewables — Iberdrola group's subsidiary in the United States — has set up a space on its website to share information about the work they and their foundation do to help the environment.

sub

IBERDROLA MEXICO SUPPORTING BIODIVERSITY

On World Environment Day, Iberdrola Mexico is shining the spotlight on all the commitments it has undertaken and the actions carried out to ensure that while generating energy we are also caring for the environment.

sub

NEOENERGIA AND WORLD ENVIRONMENT WEEK

Neoenergia, Iberdrola's Brazilian subsidiary, is celebrating World Environment Day by opening up a page on its website to show its dedication to and respect towards the protection of ecosystems and natural resources in different areas.

sub

SUPPORT FROM THE WOMEN'S SPORTING WORLD

Our sportswomen, supporting World Environment Day

Footballer Amanda Sampedro, karateka Sandra Sánchez, badminton player Carolina Marín and athlete María Vicente — all part of the Women's Universe programme of which Iberdrola is the main sponsor — have also joined the celebration of World Environment Day with a call to "play our part" in caring for our planet: there's still time to "heal the world".
COMMITTED TO THE ENVIRONMENT AND BIODIVERSITY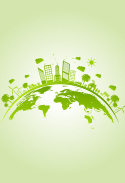 Driving the Green Recovery
The group is advocating a Green Recovery as a way of reactivating society in the wake of the COVID-19 pandemic and of protecting ecosystems and biodiversity.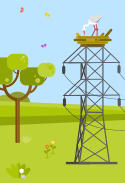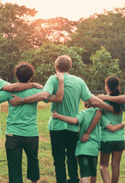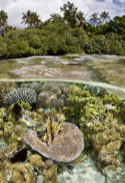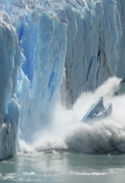 Our climate commitment
Iberdrola has set itself the target of reducing CO2 emissions by 50 % by 2030 and achieving carbon neutrality by 2050.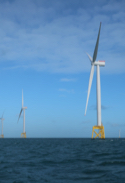 AND YOU ALSO MIGHT LIKE...
All information about
WORLD ENVIRONMENT DAY
What is World Environment Day and why was it started?
World Environment Day is the most important day on the United Nations' Calendar for raising awareness of environmental action on a global scale. It is a platform for public education that brings together governments, companies, experts and citizens from more than 150 countries to focus their efforts on a pressing environmental issue.
The importance of World Environment Day: What is it for?
World Environment Day is a powerful platform for speeding up climate action. Its aim is to encourage governments to take measures to preserve wild spaces, raise awareness among companies of the need to adopt more ecological business models, to urge farmers and manufacturers to be more sustainable and to demand that society at large reflects on the way we consume things and how we can move toward a green future.
When is it held and how old is the event?
World Environment Day has been celebrated every 5 June since 1974. The date coincides with the start of the United Nations Conference on the Human Environment (Stockholm Conference) which was held from 5 to 16 June 1972. It was the first major summit on international environmental issues and marked a turning point in the development of international environmental politics.
Who created World Environment Day?
The UN declared 5 June World Environment Day, just months after the Stockholm Conference in 1972.
What is this year's theme?
The theme of World Environment Day 2020 is biodiversity. Biodiversity supports all life on the planet and, as a consequence, has a direct impact on human health. It gives us clean water and air, food, medicines, etc., and enables us to resist natural illnesses and mitigate climate change.

Deforestation, intensive farming, the destruction of wild habitats and climate change are interfering with the balance of nature. According to the United Nations, we need 1.6 planets like Earth to cover Mankind's demands every year, and if we continue at this pace, our overexploitation of natural resources and loss of biodiversity will have devastating consequences for humanity.

In fact, the consequences of these emissions are already becoming apparent in the wake of the recent COVID-19 outbreak, the forest fires in Brazil, California and Australia and the locust plague in the Horn of Africa, all of which have driven the UN to focus this 2020 World Environment Day on the "pressing and existential" need to protect biodiversity if we are to prevent more crises from threatening the planet in the not-so-distant future.

This year, 2020, is also a crucial one for preserving and restoring biodiversity. This is the final year of the Strategic Plan for Biodiversity 2011-2020, adopted in 2010 by the Parties to the Convention on Biological Diversity (CBD), and world leaders will soon meet to renew their commitments. This will be the 15th Meeting of the Conference of the Parties to the CBD (COP15) and will be where global objectives for ecosystem protection and restoration goals will be set for 2030 and signed on a global level.

This year precedes the UN Decade on Ecosystem Restoration (2021-2030), an initiative whereby the UN is aiming to massively expand the recovery of degraded and destroyed ecosystems to combat climate change and safeguard food security, water supply and biodiversity.
Where and how is it celebrated? World Environment Day 2020 activities
World Environment Day is celebrated all over the planet. Because of the COVID-19 situation, this year's celebrations will be digital, and will take place on social networks. You can take part too, by following and using the hashtags #ForNature and #WorldEnvironmentDay.
Is there a host country this year?
In 2020, the hosts of World Environment Day are Colombia, supported by the United Nations Environment Programme (UNEP) and the government of Germany.