Startup Challenge: Photovoltaic cleaning
Four firms have been winners in the challenge to improve the cleaning of solar panels
Four companies have been winners of the second Startup Challenge launched by the company: Photovoltaic panel cleaning.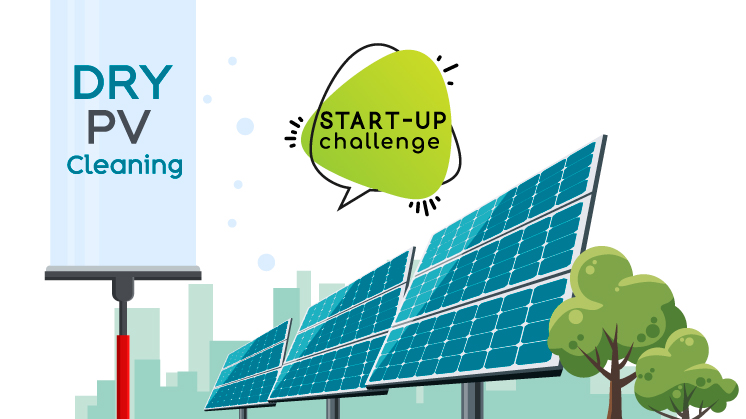 The winners will be able to test their pilots and get funding for their projects.
Four companies have been winners of the second Startup Challenge launched by the company: Photovoltaic panel cleaning. On this occasion, and due to the high quality of the proposals received, it was decided to select four companies in four different categories:
SCM,

in the category of multi-row robots.

SolarCleano,

in the category of single-row robots.

Moresun,

in the category of coatings.

Kipp & Zonen,

in the category of dirt detectors.
What were we looking for?
In 2019 Iberdrola — through its Renewable subsidiary and its International Startup Program - PERSEO — launched its second Startup Challenge, an international competition inviting companies from all over the world to present low-cost waterless solutions to improve the cleaning procedures for solar panels in large-scale photovoltaic projects, like the Núñez de Balboa (Spain) and Hermosillo (Mexico) plants. A total of 74 proposals from 70 firms in 25 countries were received.
The initiative sought systems that could be applied at the following facilities:
Plants with fixed panels

(three vertical panels per string, each two metres tall).

Plants with multi-row single-axis tracker

(one panel per string).

Plants with single-row tracker

(with two panels per string).

Generic solutions

applicable to different kinds of plant configurations.
The winners
The solutions sought had to enable dry cleaning, be low cost, portable — i.e. transportable between rows and even between plants —, adaptable to the specific characteristics of the plant used for testing (the Núñez de Balboa plant), but exportable to other plants, and usable in already-constructed plants. This led to the following choices:
SCM

SCM Solar

External link, opens in new window. is a company dedicated to the research and development of a cleaning system that increases the energy generation efficiency.
SolarCleano

SolarCleano

External link, opens in new window. offers modular cleaning robots fitted with brushes for wet or dry solar panel cleaning. In addition, the proposed solution has the advantage of portability — the same model works in different configurations —, it can be transported by car, meaning that it requires no special means of transport, and it can be operated by one person.
MoreSun

This is a proprietary solar coating and application system

External link, opens in new window. that adds an anti-reflective (AR) and anti-soiling (AS) silica shield to any solar array. This solution involves an initial investment, but reduces the necessity for cleaning throughout the working life of a plant. It is expected that the suppliers of solar panels will begin to incorporate this type of covering in the manufacturing process.
Kipp & Zonen

Finally, the dirt monitoring system for PV panels from Kipp & Zonen

External link, opens in new window. gathers real data on daily soiling — currently estimates are made based on monthly rainfall and estimated production — making it possible to differentiate between production losses attributable to dirt and to other factors — deterioration, etc. — and make operational and maintenance decisions, e.g. assessing the efficiency of different robots, organising cleaning schedules, etc.
Benefits for participants
Pilot project
Iberdrola will bear the costs and give the winner of the challenge technical support to test their solution on installations pertaining to the Renewables subsidiary, providing access to high-tech equipment, teams, infrastructure and sites as well as coworking areas.
New clients and investors
If the pilot project is successful, the company will incorporate the solution into its provider portfolio to improve the operability and maintenance of its photovoltaic plants. Plus, Perseo might consider investing in the project.
Scalability of the business
The winning technology could be scaled up to group's entire photovoltaic project portfolio, of 32,000 MW.
TIMELINE
10/18/2019
Application deadline
JAN - FEB 2020
Winner announcement
FEB - MAR 2020
Pilot project