The post-coronavirus economic recovery will be green
The COVID-19 pandemic is battering the global economy and forcing the "powers that be" to roll out short-term strategies to inject liquidity into markets, provide support for the unemployed and boost health systems with resources. Governments around the world are designing medium and long-term economic recovery programmes, and many legislators, organisations and companies are planning a green recovery.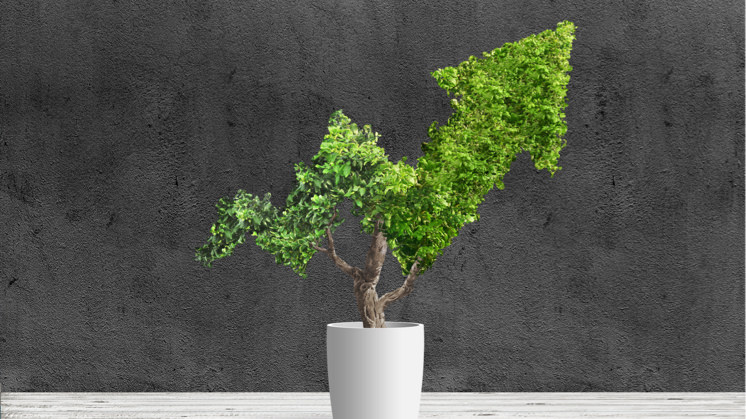 Climate change continues to be one of the main threats to our society and a certain cause of future shocks.
The stimulus programmes that will be applied after the coronavirus crisis will have a massive, long-lasting impact. This is why we must be meticulous in ensuring their social and economic benefits while strengthening our healthcare and other systems to deal with future shocks. The pandemic has revealed that society is vulnerable to global threats and that we need to listen to scientists who have long been warning of the potential outcomes of situations like climate change.
Climate change is at the root of numerous problems, many of which are equally or potentially more dangerous than those caused by the coronavirus. The phenomenon is still one of the main threats to our society such as climate events and it will exacerbate and accelerate other issues such as dwindling biodiversity, health problems, climate migrations, etc. Given the current situation, a movement has emerged that is advocating a post-coronavirus recovery that strengthens a stablished roadmap of transition to a new social and economic model which will be climate neutral, resilient, sustainable and inclusive.
Experts are highlighting the advantages of a green recovery over the traditional approach. In fact, a report released by Oxford University [PDF] External link, opens in new window. based on a study of more than 700 fiscal stimulus policies and interviews with experts all over the work shows that green stimulus policies will create more green jobs, also superior short-term ROI and will have a greater long-term multiplying effect in comparison to traditional approaches.
GREEN RECOVERY INITIATIVES AND MEASURES
Advocates of green stimulus measures aligned with climate objectives are emerging from all sectors of society. Let's take a look at some of these measures and initiatives:
Multilateral bodies
Governments
European governments and institutions

are increasing their support for a green recovery. The European Green Deal, a road map to sustainable, resilient economic growth, has been in place since the start of the crisis, underlining the role of sustainable financing and a fair transition. And this was manifested not only by the president of European Commission, Ursula Von der Leyen, but also by its executive vice-president, Frans Timmermans. In the same vein, 17 member states, including Germany, France and Spain, asked for using the European Green Deal to Brussels as a tool for economic recovery.
Around

the world,

countries like China, Japan and South Korea are starting to launch stimulus packages that emphasise new technologies and electrification.
Business and financial sector
One of the most important milestones was the launch of an initiative by more than 200 agents called the European Green Recovery Alliance [PDF]

External link, opens in new window.

, signed by numerous ministers from Germany, France and Spain, and

business leaders from large companies.

The

private sector

has a pivotal role in the initiatives posited by multinational bodies and international alliances, such as the United Nations Global Compact

External link, opens in new window.

coalitions including We Mean Business

External link, opens in new window.

, the Corporate Leaders Group

External link, opens in new window.

and the World Business Council for Sustainable Development

External link, opens in new window.

.
As for the

financial sector,

The Investor Agenda is a platform made up of the main climate change financing organisations, which has published a statement urging governments to establish stimulus packages aligned with decarbonisation.
THE 7 PRIORITIES
FOR GREEN RECOVERY OF GLOBAL ECONOMY

POST COVID-19