UTILITY OF THE FUTURE
Iberdrola, the utility of the future
The group has undergone a major transformation over the last 15 years, staying clearly ahead of the energy transition in order to tackle the challenges posed by climate change and the need for clean electricity.
AN INTERNATIONAL ENERGY LEADER
SEE INFOGRAPHIC: Iberdrola, an international energy leader [PDF]
With a history of over 170 years, today we are an international leader committed to low-emission energies: it produces and supplies electricity to more than 100 million people in the countries in which it operates.
As a result of our commitment to the environment and pledge to the decarbonisation of the economy, we stand out as the leading renewable energy company and we have managed to reduce our emissions in Europe by 75% since 2000, reaching levels that are 70% below the average figures of the European companies in the sector.
The Iberdrola group is present today in the following countries and geographical areas, in which we are the leading energy utility and a benchmark, thanks to our sustainable energy model:
Iberdrola, an international energy leader.
See more information
Iberdrola is today an international energy leader with presence in the following countries and geographical areas:
Hide information
OUR STRATEGIC PILLARS
Outlook 2018/2022: Strategic overview [PDF]
Current trends in the energy sector — decarbonisation and electrification of the economy, technological progress and increased customer connectivity — reinforce the focus of our three global businesses: networks, renewables and wholesale and retail, and they are all focused on the customer.
The Iberdrola group accelerates the creation of value through five strategic pillars: profitable growth, operational excellence, customer focus, capital optimization and, finally, digitisation and innovation.
We will accelerate value creation of our businesses
through five strategic pillars
Our strategic pillars
Our businesses
More and smarter
RENEWABLE
ENERGY
More and smarter
CUSTOMER
SOLUTIONS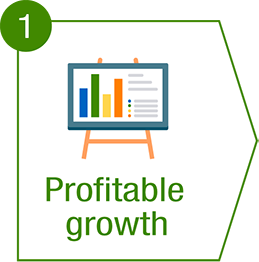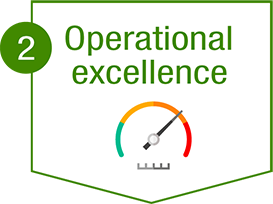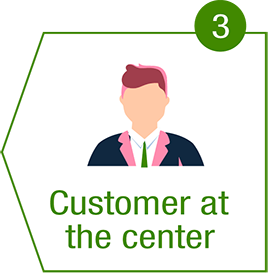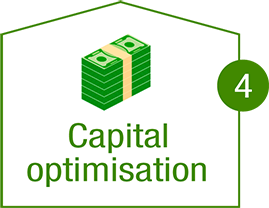 Iberdrola's business strategy
SOMOS LA ENERGÉTICA DEL FUTURO
SENTANDO LAS BASES PARA EL CRECIMIENTO DE LA PRÓXIMA DÉCADA