'Smart cities': The digital transformation of the cities
Smart cities: the technological revolution reaches the cities
Sustainable cities, which are connected and optimised through the use of technology, are not only an unstoppable global phenomenon, they are also the only solution for containing and reducing the alarming environmental and socio-economic repercussions that urbanisation will have for our planet. We present the world's smartest cities.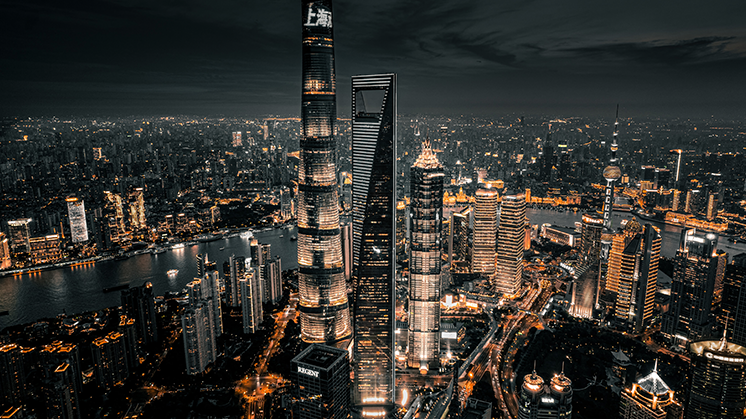 Shanghai topped Juniper Research's annual list of the main smart cities for 2022.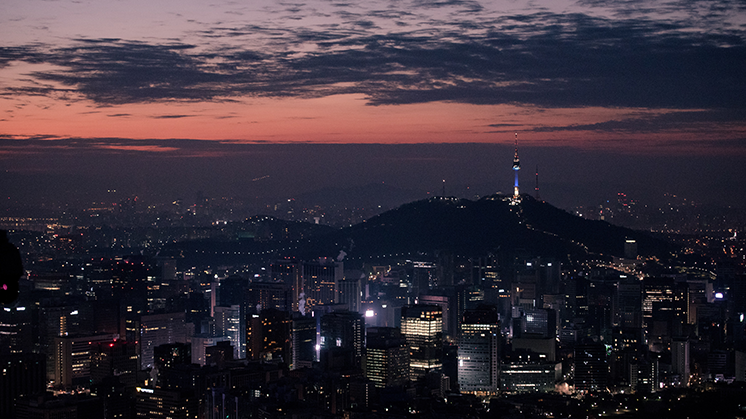 Seoul is on the podium as one the best smart cities.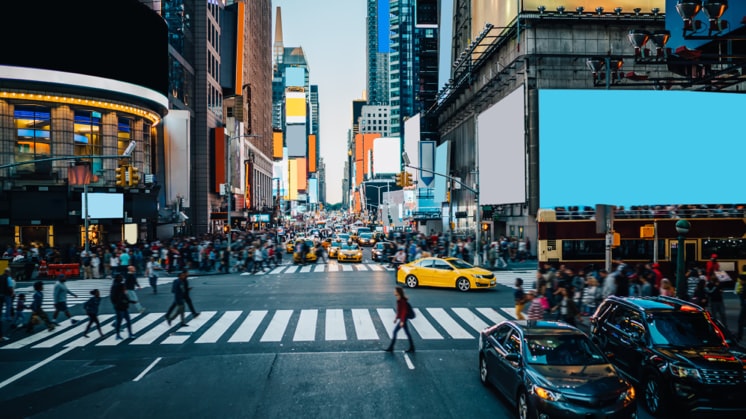 New York continues to be a reference among smart cities.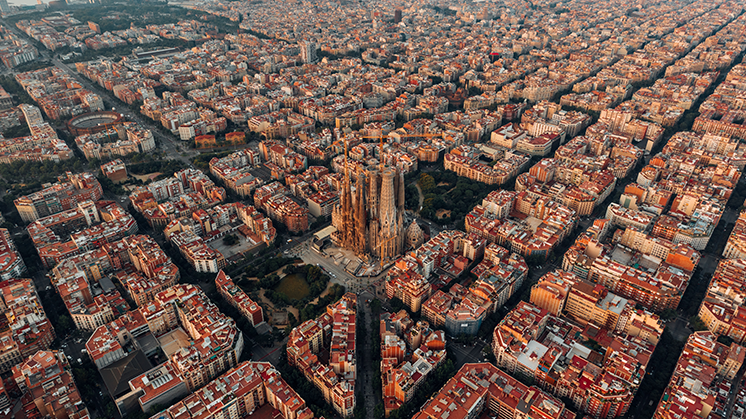 Barcelona is the most sustainable smart city in Europe.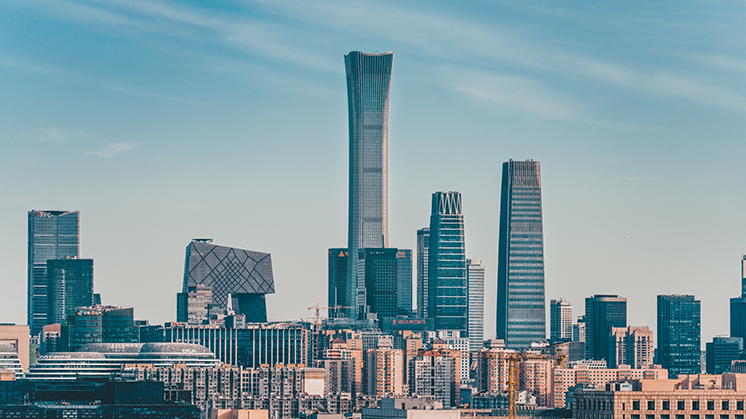 Beijing has entered the list of the best smart cities.
Every day more than 180,000 people move to a city to live. The Organisation for Economic Cooperation and Development (OECD) forecasts that by 2050 the world population will reach 9 billion, of whom 70% will live in urban centres. With metropolises already consuming over 75% of the world's energy production and generating 60% of greenhouse gas (GHG) emissions, many cities have opted to strategically recycle and digitally transform themselves in response to some of the greatest global challenges: population growth, pollution, scarcity of resources, water management and energy efficiency.
And they have done so by becoming smart cities or cities 4.0: they rely on Information and Communication Technologies (ICT) and big data to effectively and sustainably manage everything from transport to the use of energy or water resources, public spaces and communication with their inhabitants. The goal: to reduce energy consumption, reduce CO2 emissions and increase the well-being of their inhabitants.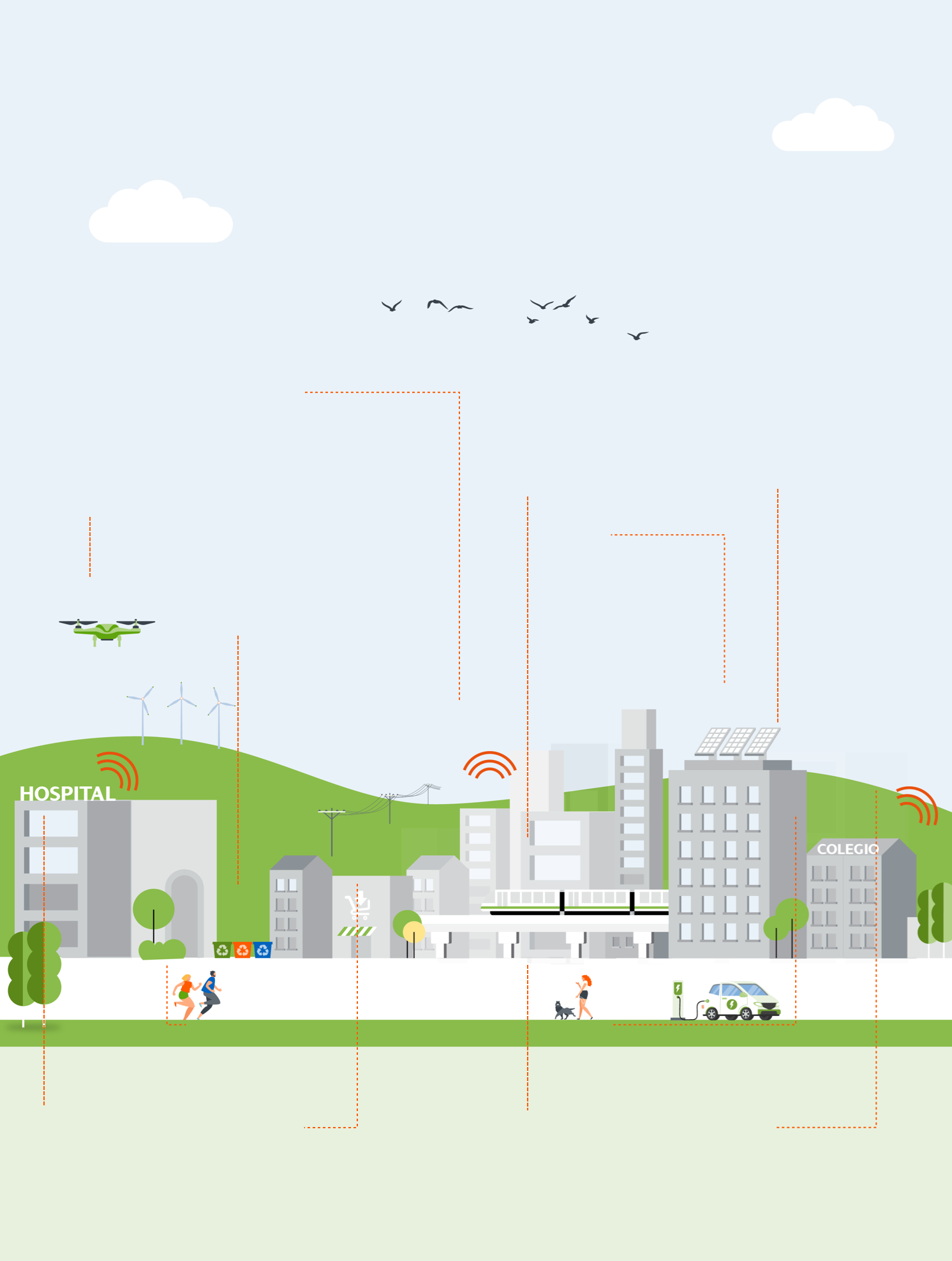 What are the keys that make a city a smart city?
1
Use of information and communication technologies (ICTs)
2
Building automation and control
3
Urban mobility and sustainable public transport
4
Efficient urban planning
5
Smart solid waste management
6
Improving environmental sustainability
7
Concern for the social environment
8
Technologies applied to education
9
Technologies applied to health
11
Transparency between governments and citizens
12
Shared data: Open Data
Discover the characteristics of a smart city
One of the main pillars of a smart city is its environmental commitment apart from Goal 11 of the Sustainable Development Goals (SDG) approved by the UN. Sensors on street lamps to measure air quality or optimise electricity consumption, the installation of photovoltaic panels on traffic lights or traffic signs, digital monitoring of containers to improve waste collection, smart water and electricity meters and the promotion of electric vehicles and cycling are just some of the real measures already being taken to reduce the consumption of natural resources.
The world's smartest cities
According to the Smart City Index, produced in 2022 by consulting firm Juniper Research and technology giant Intel, these are the five smartest and most efficient cities on the planet in terms of mobility, health, safety and productivity:
SHANGHAI.

The Chinese city has stood out this year due to Shanghai's Citizen Cloud, a data platform where you can find more than 1,200 services that the city's citizens may need. This system is the best way to contact the city government as well as having a single phone number to talk to, without having to search for a specific one for each department.

SEOUL.

The South Korean capital has been at the forefront of city development for more than twenty years and is currently implementing various projects such as the use of autonomous patrol robots and the use of smart beacons to prevent the disappearance of children by transmitting constant signals to track their location in real time.

BARCELONA.

The Spanish city is the only European city to make the top five, thanks in part to a transport system that uses a largely renewable system and runs diagonal routes through the city. In addition, street lighting is LED and waste is sent in smart bins, which helps the city to progress.

BEIJING.

A virtual card is in charge of managing all citizens' identity and ID documents, while all public transport can be paid for via phones. Regarding the city's notorious pollution, the biggest polluting factories have been identified and are forced to shut down completely whenever they have no production.

NEW YORK.

The epicentre of the world economy has made progress on the major energy and water consumption problems it faced until a few years ago, including an automatic meter-reading system. It has also improved the efficiency of rubbish collection thanks to solar-powered chips and bins.
All these cities are an example of reinvention, but in parallel new 100% smart metropolises have emerged. This is the case for Masdar (Dubai), a totally sustainable eco-city without cars; Dongtan, near Shanghai, where only renewable energy will be used and almost all the waste generated will be recycled; and Apern which, just 14 kilometres from Vienna, will include sustainable buildings and mobility systems, efficient use of renewable energy resources and urban agriculture.
Various studies estimate that by 2020, smart cities activity will have a turnover of approximately 1.5 trillion dollars worldwide. This figure is an unequivocal sign that investment in and commitment to this type of urban environment will continue to grow exponentially over the coming years.
Spending on the technology invested in these cities has doubled from 2018 to the present day, with the aim of reducing costs or reducing environmental impact or improving efficiency within the city itself. While this is happening, the market for interested cities continues to grow and by 2030 the market share is expected to be seven times larger than what we have today.