PROJECT DARWIN
Project Darwin: the evolution of Iberdrola Legal Services to contribute to the group's challenges
The Iberdrola group's internal legal teams have long wanted to become part of the digital transformation process that the company is carrying out, at the same way as they did it with the internationalization one, characterized by a high excellence level on the situation. And, to achieve it, they have developed Project Darwin, which will allow them to investigate new technological solutions, reassess their processes and, ultimately, evolve so as to provide more efficient and higher quality support to all the group's businesses.
The Iberdrola group has positioned itself as a world leader in clean energy, sustainable development and innovation, with a growing geographic diversification and businesses that are all currently experiencing continuous growth. Its Legal Services, which have been adapting effectively to the company's evolution, now have to face the challenges posed by digitalisation and increasing market competitiveness to maintain the high level of excellence achieved.
That is why in May 2019 Iberdrola Legal Services launched Project Darwin, to keep their department aligned with the group's objectives — growth in results, operational excellence, a client-centred strategy and capital optimisation — and turn it into a leader in innovation, efficiency and digitalisation.
WHAT ARE THE OBJECTIVES OF PROJECT DARWIN?
Project Darwin is allowing Iberdrola Legal Services to pursue the following objectives:
Resource optimisation
Digital transformation of Legal Services
Contribute value to the company
Search of new operational and economic efficiencies
Legal Services have set itself the challenge of meeting these objectives while maintaining excellence, improving trust and integration with the group's businesses, thinking globally and acting locally, and taking advantage of the company's synergies and best practices.
PROJECT DARWIN'S FRAMEWORK
In order to obtain an up-to-date picture of Legal Services and draw up an action plan, Iberdrola has analysed five fundamental elements in the management of these services in each business and corporate area in the countries in which it is present:
Budget
The budget has been analysed in detail in each area of action to achieve even more efficiencies that allow savings to be made in different budget items through the use of synergies and the optimization of resources.
External consultants
The number of external advisers used and the issues entrusted have been reviewed, in order to re-evaluate competitive selection processes.
Staff
An assessment was made on how best to organise our in-house lawyers and administrative staff to optimise resources and ensure efficiency. For that, a strategic assignment of the work will be search, and the introduction of other professional profiles in non-legal areas.
Processes
The existing processes have been analysed to redefine them, using digitalisation to reduce costs and execution times.
Tools
After studying the current management tools, the possibility of implementing new ones has been evaluated to optimise Legal Services operations.
THE ACTION PLAN, IN DETAIL
Global budget management

and implementation of advanced management and prediction tools.
Global management over

hiring of external advisers.

Strategic assignment of work

to ensure operational efficiency and reduce costs, using robotisation and/or outsourcing of recurring tasks.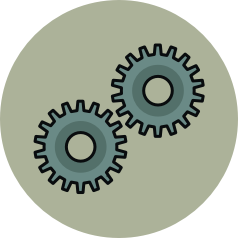 Take the most of Artificial Intelligence to facilitate contract and document management, as well as to answer queries and predict the best way to resolve disputes.

Automation

of the billing and reporting processes.
Use of corporate management tools based on

robotics.

Blockchain to manage powers of attorney and electronic certificates.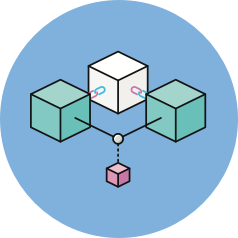 Globalisation and collaboration
Automation of recurring tasks, centralisation and digitalisation of

company management.

Progressive unification of

administrative tasks

and robotisation of tasks.
Creation of a

pool of administrative tasks

to gain efficiency and increase productivity.
Increased collaboration and communication

(open space).
Reinforcement of the procedural strategy,

creating an area specialising in litigation, managing strategic cases directly and coordinating group litigations.

Optimisation

management of mass litigation.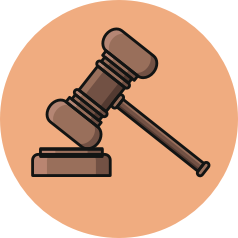 Updating and best practices
Meeting point

to update the legal team's knowledge, create synergies and continue improving communication and teamwork.
Implementation of agile methodologies to increase productivity and collaborative work.