DARWIN PROJECT: THE EVOLUTION OF IBERDROLA LEGAL SERVICES
Darwin Project leads to a 15% reduction in our Legal Services budget
Our internal teams have made progress in the digitalisation process and achieved operational and economic improvements during the first year of the Darwin Project. The initiative was launched in 2019 and has allowed them to research new technological solutions, reassess their procedures, and generally evolve to be able to provide more efficient support and better quality for all group businesses.
Carousel of images and videos
DARWIN PROJECT RESULTS IN 2020
Despite the impact of the COVID-19 pandemic, Darwin Project obtained "excellent results" in 2020, according to Iberdrola group Legal Services director, Santiago Martínez. This was possible thanks to the involvement of all the Legal Services teams in the different countries where the company operates, who worked "with determination and enthusiasm" to achieve the defined objectives.
Efficiency
During this first year of operation, the Legal Operations department was created and new budget management techniques have been applied that have led to savings of 14.9 % in the Legal Services budget. A budget has been drawn up for 2021 that includes an addition 6 % in savings.
A total of 83.2 % of contracts were awarded through invitations to tender, leading to a 25.93 % reduction in average rates. In addition, a total of 13 framework agreements were signed with the legal practices with which Iberdrola works most frequently, providing savings of more than 15 %.
Digitalisation
Taxation is one of the areas that has reaped the most rewards from process digitalisation, with technology helping to improve fiscal risk control. Iberdrola is currently working on technological data-processing systems, reporting systems, finding ways to be more efficient and new tools.
These tools include Legal Tracker, a management system already in use in Legal Services at AVANGRID* — the group subsidiary in the USA — which was installed in Spain in 2020 as a first step to implementation in all countries. As well as electronic billing and invoice processing, the application provides real time metrics and allows full supervision of legal costs. This reduces payment times and leads to operational and economic efficiency.
Litigation
On 1 April 2021, the Litigation Division became operational to strengthen the company's legal proceedings strategy. This division has been responsible for a global agreement with external practices that has led to a cost reduction of 25 % and a budgetary reduction of 29.4 % in this area. We are also considering using jurimetrics to seek alternative solutions to litigation.
Globalisation and collaboration
Thanks to the HighQ legal project management tool, group Legal Services is working to digitalise and automate corporate management, powers of representation and contracts. Also, a pilot project is being rolled out to centralise these matters.
A secretariat pool is also being created to improve efficiency within Legal Services by better distributing shared functions.
Updating and best practices
The Knowledge Management area was created in 2020 to promote ongoing improvement in the legal team and disseminate its knowledge globally. The Legal Exchange digital platform has been launched to achieve this and to serve as a vehicle for communication between teams and keep them all permanently informed.
Other actions carried out included the launch of La Hora Iberdrola, in which Santiago Martínez speaks about current issues for the company, as well as the creation of Iberdrola Legal Day and the holding of webinars.
To continue making improvements, trials were conducted throughout 2020 with agile methodologies with a view to implementing them in 2021. These techniques have already enabled more flexible collaboration within the global legal team and, in the future, will allow Legal Services to be even more dynamic when working with the group's businesses.
WHAT IS THE DARWIN PROJECT?
Iberdrola group has positioned itself as a world leader in clean energy, sustainable development and innovation, with a growing geographic diversification and businesses that are all currently experiencing continuous growth. Its Legal Services, which have been adapting effectively to the company's evolution, now have to face the challenges posed by digitalisation and increasing market competitiveness to maintain the high level of excellence achieved.
That is why in May 2019 Iberdrola Legal Services launched Project Darwin, (digital transformation, smart, worldwide, innovative, efficient), to keep their department aligned with the group's objectives — growth in results, operational excellence, a client-centred strategy and capital optimisation — and turn it into a leader in innovation, efficiency and digitalisation.
WHAT ARE THE OBJECTIVES OF THE DARWIN PROJECT?
The Darwin Project is allowing Iberdrola Legal Services to pursue the following objectives:
Resource optimisation
Digital transformation of Legal Services
Contribute value to the company
Search of new operational and economic efficiencies
Legal Services have set itself the challenge of meeting these objectives while maintaining excellence, improving trust and integration with the group's businesses, thinking globally and acting locally, and taking advantage of the company's synergies and best practices.
DARWIN PROJECT'S FRAMEWORK
In order to obtain an up-to-date picture of Legal Services and draw up an action plan, Iberdrola has analysed five fundamental elements in the management of these services in each business and corporate area in the countries in which it is present:
Budget
The budget has been analysed in detail in each area of action to achieve even more efficiencies that allow savings to be made in different budget items through the use of synergies and the optimization of resources.
External consultants
The number of external advisers used and the issues entrusted have been reviewed, in order to re-evaluate competitive selection processes.
Staff
An assessment was made on how best to organise our in-house lawyers and administrative staff to optimise resources and ensure efficiency. For that, a strategic assignment of the work will be search, and the introduction of other professional profiles in non-legal areas.
Processes
The existing processes have been analysed to redefine them, using digitalisation to reduce costs and execution times.
Tools
After studying the current management tools, the possibility of implementing new ones has been evaluated to optimise Legal Services operations.
THE ACTION PLAN, IN DETAIL
Global budget management

and implementation of advanced management and prediction tools.
Global management over

hiring of external advisers.

Strategic assignment of work

to ensure operational efficiency and reduce costs, using robotisation and/or outsourcing of recurring tasks.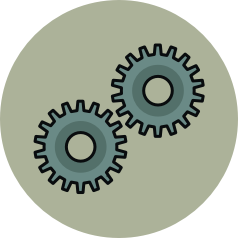 Take the most of Artificial Intelligence to facilitate contract and document management, as well as to answer queries and predict the best way to resolve disputes.

Automation

of the billing and reporting processes.
Use of corporate management tools based on

robotics.

Blockchain to manage powers of attorney and electronic certificates.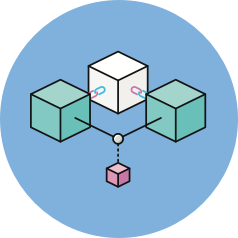 Reinforcement of the procedural strategy,

creating an area specialising in litigation, managing strategic cases directly and coordinating group litigations.

Optimisation

management of mass litigation.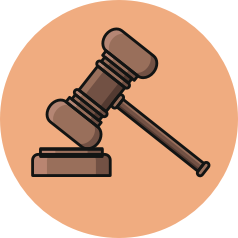 Globalisation and collaboration
Automation of recurring tasks, centralisation and digitalisation of

company management.

Progressive unification of

administrative tasks

and robotisation of tasks.
Creation of a

pool of administrative tasks

to gain efficiency and increase productivity.
Increased collaboration and communication

(open space).
Updating and best practices
Meeting point

to update the legal team's knowledge, create synergies and continue improving communication and teamwork.
Implementation of agile methodologies to increase productivity and collaborative work.
* AVANGRID, Inc. is 81.50 % owned by Iberdrola, S. A.