El Cabo and Amazon US East wind farms
El Cabo and Amazon US East: two flagship projects in the US
Operating plants Onshore wind United States Avangrid
Iberdrola, through its subsidiary in the United States, Avangrid, has in these wind farms two of the most representative facilities in the country: together they provide enough renewable energy to supply the demand of about 1.5 million homes.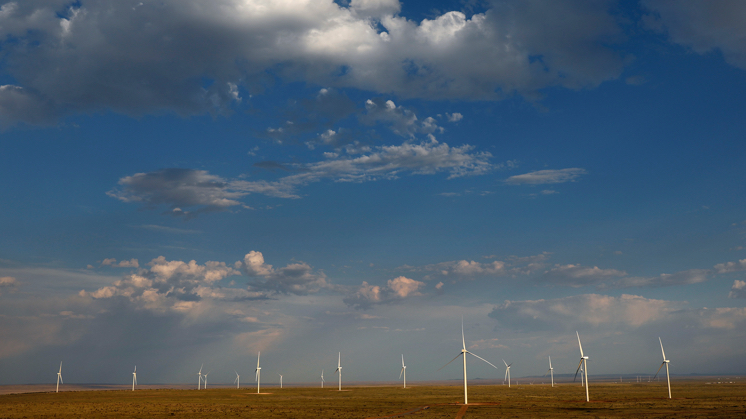 Operating plant
El Cabo and Amazon Us East wind farms
Location
New Mexico (USA)
Total installed capacity
298 MW
Investment
500 million dollars
Iberdrola has built a wind farm in Torrance County (New Mexico, USA) through its US subsidiary AVANGRID Renewables. This particular region has one of the windiest and most complex climates in the country, where severe storms are commonplace and temperatures can exceed 50 °C. With an investment of approximately 500 million dollars, El Cabo has a total capacity of 298 MW and generates clean electricity for about 900,000 homes.
Gamesa was the company selected to supply 149 G114 turbines, with 2.1 megawatts (MW) of unit capacity, in order to equip this new Iberdrola wind project.
El Cabo Wind Farm (New Mexico, USA).
El Cabo Wind Farm (New Mexico, USA).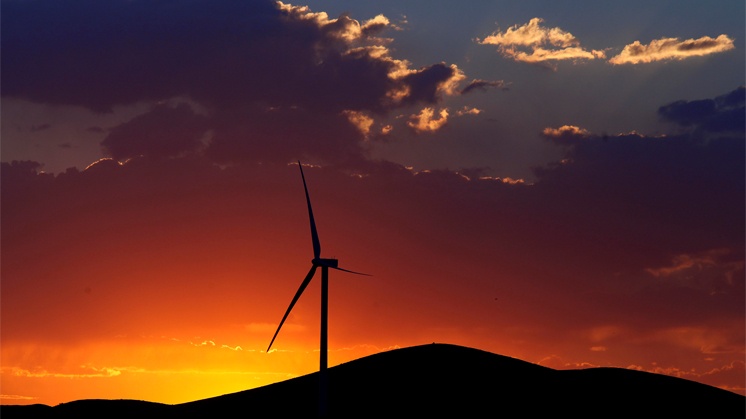 El Cabo wind farm (United States).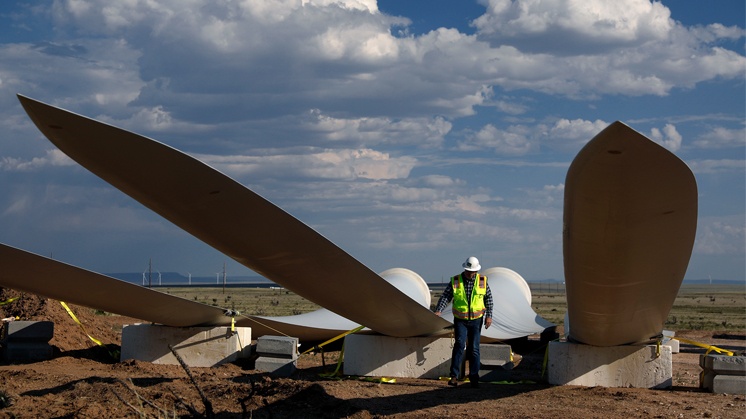 El Cabo wind farm (United States).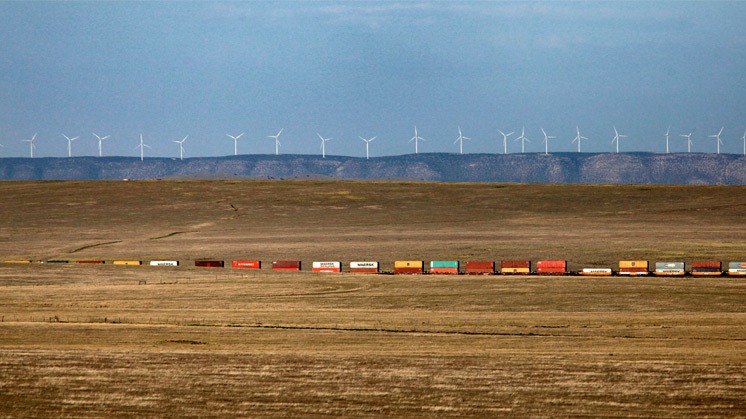 El Cabo wind farm (United States).
Iberdrola has secured the sale of the energy generated by this facility through a Power Purchase Agreement (PPA), a contract that guarantees the profitability of the power plants in the country over a long period of time.
PPAs — already signed for a large portion of Iberdrola's wind farms in the United States — have provided stability for the company's investments in this strategic market, being one of the cornerstones of our commitment to the field of renewable energy within the country.
Amazon US East wind farm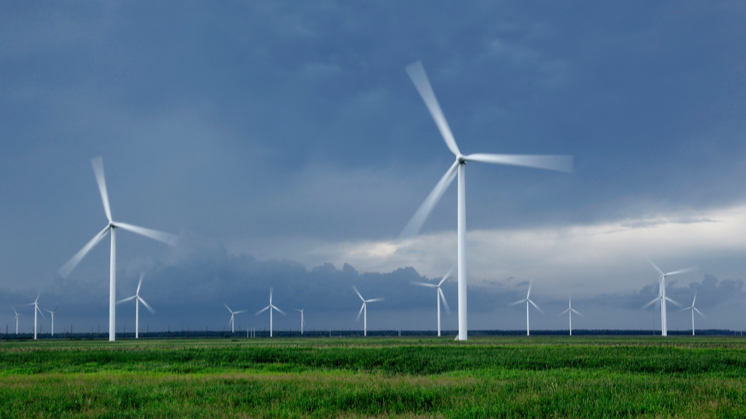 Operating plant
Amazon US East wind farm
Location
Pasquotank and Perquimans (North Carolina)
Wind turbines number
104 Gamesa G114 Turbines
Total installed capacity
208 MW
The Amazon US East wind farm, operating since 2017, is one of the commitments of the large North American multinationals to the generation of renewable energies and of Avangrid(*) Nota as a prestigious company of the sector. Located in the Pasquotank and Perquimans counties, it has a 208 MW capacity and is the first large industrial-scale wind farm in North Carolina.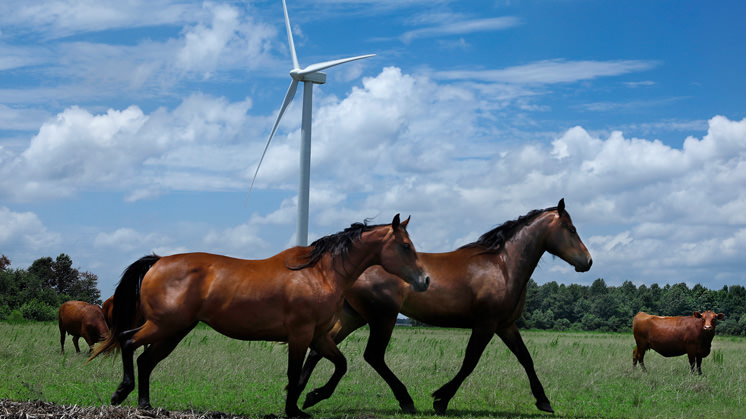 Amazon US East wind farm.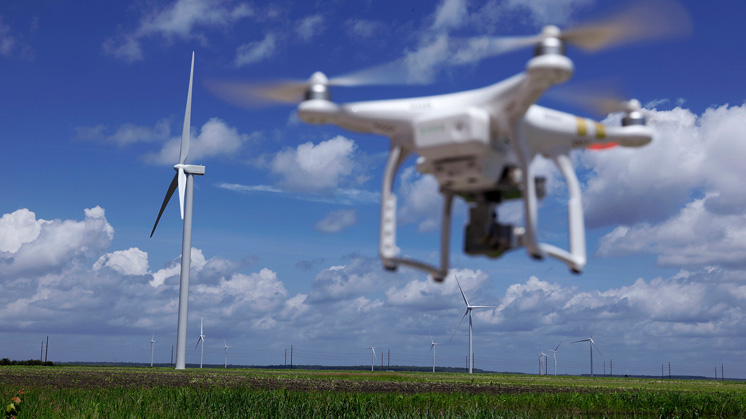 Amazon US East wind farm.
Other completed projects
Iberdrola, via its U.S. Subsidiary AVANGRID Renewables

External link, opens in new window., is commercialising the operations of the following three wind farms that are joining the company's fleet in the United States:
Tule (California, 131 MW): it has 57 GE wind turbines and involved an 18 million dollar investment and 21 local companies.
Deerfield (Vermont, 30 MW): it is the country's first wind farm on U. S. Forest Service land and includes 15 Siemens Gamesa turbines capable of supplying renewable energy to 14,000 homes.
Twin Buttes II (Colorado, 75 MW): equipped with 36 Siemens Gamesa wind turbines, it is located in Lamar, close to the existing Twin Buttes wind farm.
At the same time, and within the sphere of offshore wind power, AVANGRID Renewables is in the process to develop Vineyard Wind, a large-scale wind energy project off the Massachusetts coast. The complex, which is expected to go into service in 2023 and that construction began in November 2021, will be the first large-scale wind farm of its kind in the United States.
(*) 81.5% owned by Iberdrola.
Iberdrola, world leader in renewable energies
At Iberdrola, we decided to commit to renewable energies more than two decades ago as a fundamental pillar on which to build our safe, clean and competitive business model. Thanks to this vision, we are today world leaders in renewable energies, reaching 41,246 MW of renewables in operation by the end of the first half of 2023.
This commitment is reflected in our record investment plan of €47 billion in the period 2023-2025, of which we will allocate 17,000 million euros to the renewables business. With these investments, we will increase our installed renewable capacity by 12,100 MW to 52,000 MW by 2025 —6,300 MW of photovoltaic, 3,100 MW of onshore wind, 1,800 MW of offshore, 700 MW of batteries and 200 MW of hydro.