CONCERT TECHNOLOGIES WINS THE PUBLIC LIGHTING CHALLENGE
Introducing Concert Technologies, the startup winner of the Public Lighting challenge
#entrepreneurship #R&D #interviews #Innovation
Brazilian company Concert Technologies is the winner of the Street Lighting and Cabling Detection Startup Challenge, thanks to its Imagery platform. We launched this challenge to find solutions to improve our public lighting infrastructure in Brazil — along with our subsidiary in the country, Neoenergia. Learn a little more about the winning project.
CONCERT Technologies

External link, opens in new window. is a Brazilian company based in Sao Paulo (Brazil) with more than 15 years' experience in the Operations Technology (OT) market in real time and critical systems in the areas of utilities, aerospace and defence.
It is involved with more than 25 % of Brazilian electricity suppliers and has experience garnered from more than 50 research and development projects in the country. It also involved in Latin America's largest control centre.
Its members have more than 38 years' experience all together in the electricity and aerospace industries.
This startup submitted the winning project to the Startup Challenge Street lighting and cabling detection: the Imagery platform.
The project digitalises visual inspection activities on the grid and electricity transmission lines. Using remote sensing technologies including satellite, RGB cameras, LiDAR sensors, and digital image processing techniques such as artificial intelligence, the platform quickly delivers data for decision-making, thus increasing the operational efficiency of the electricity companies.
LEARN MORE ABOUT THE WINNING PROJECT
Felipe Sant'Anna, head of Sales at Concert Technologies, granted us a video interview during which he talks about the Imagery platform.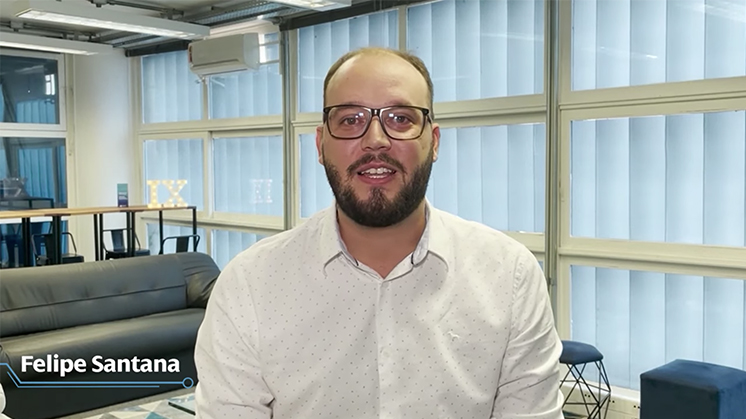 Felipe Sant'Anna, head of Sales at Concert Technologies.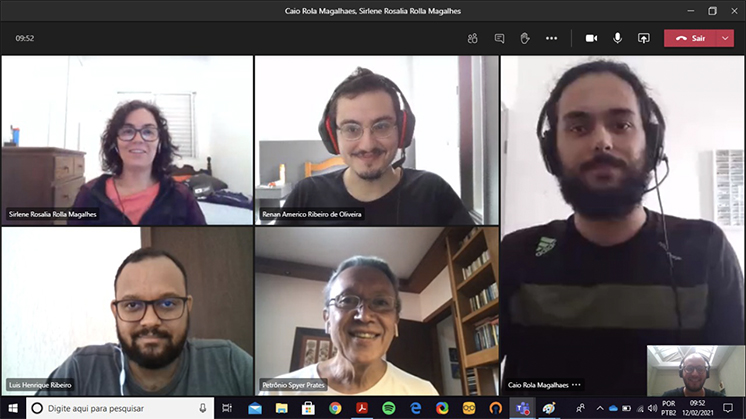 Members of Concert Technologies, at an online meeting.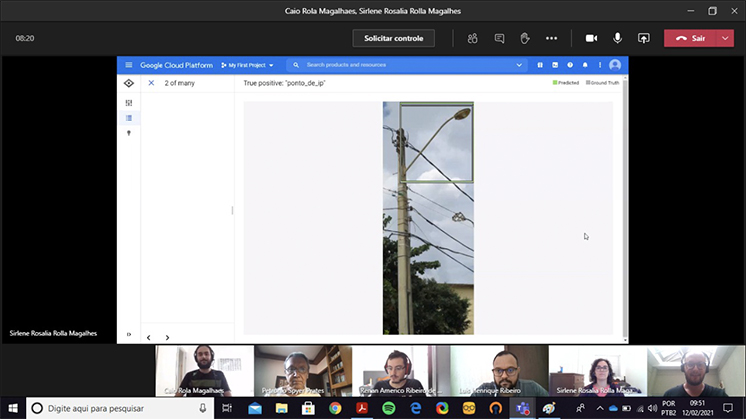 Members of Concert Technologies review the Imagery image remote sensing platform.
An innovative solution
"We started working on this solution eight years ago, and since then we realized the potential for using images to digitalise the inspection process. Along the way, we validated a solution for vegetation management

External link, opens in new window. and performed some concept tests to identify and locate grid and public lighting assets".
The proposal
This was all done "through mapping and using remote [image] sensing technologies. Due to this maturity in the topic, when we realised what the Iberdrola Challenge was looking for, developing our value proposal was easy".
Challenges and differential
"The main difficulty we encountered developing the Imagery platform was modelling artificial intelligence algorithms that considerably reduce decision-making times".
Project benefits
"After developing these models, there is no further need for that high processing capacity, which means the solution runs anywhere and is scalable. This is a one of the main advantages of applying these algorithms".
Advantages and opportunities of the challenge
"In collaboration with the Neoenergia team, it is possible to evaluate the perceived value of the solution, adjust functions and, mainly, the business model. In this regard, the Neoenergia team's support was very important, with objective, agile interactions. We are extremely proud to have competed against technology companies from all over the world and to have been declared the winner".