Free Wi-Fi Safe browsing tips
Public Wi-Fis. When you're not the only one who connects
Free Wi-Fi in most bars and restaurants can get us out of a bind, but it is important to know how to use it safely.
Public Wi-Fis, when you're not the only one who connects.
Imagine that you need to download a specific application but you do not have enough data in your mobile. No problem... There just happens to be a bar next door where you can see the typical "FREE WI-FI" sign. Perfect! If you connect you can download that application you need so much.
But... what would happen if that Wi-Fi were not as safe as you think?
Many times we connect to this type of Wi-Fis without taking into account that we are not the only ones who connect to it. If that Wi-Fi is not configured properly, anyone with certain knowledge will be able to intercept all the traffic circulating through that network and redirect it at will. That is, although you think you are accessing a certain page, in reality you may find yourself in a seemingly similar one but modified by an attacker. What for?
In this way attackers get access to sensitive data, such as passwords or banking data(depending on the pages and operations that are performed) and can even infect devices that have connected to that Wi-Fi.
That's why it's important that you know how to connect to this type of Wi-Fis in a secure way. Here's how.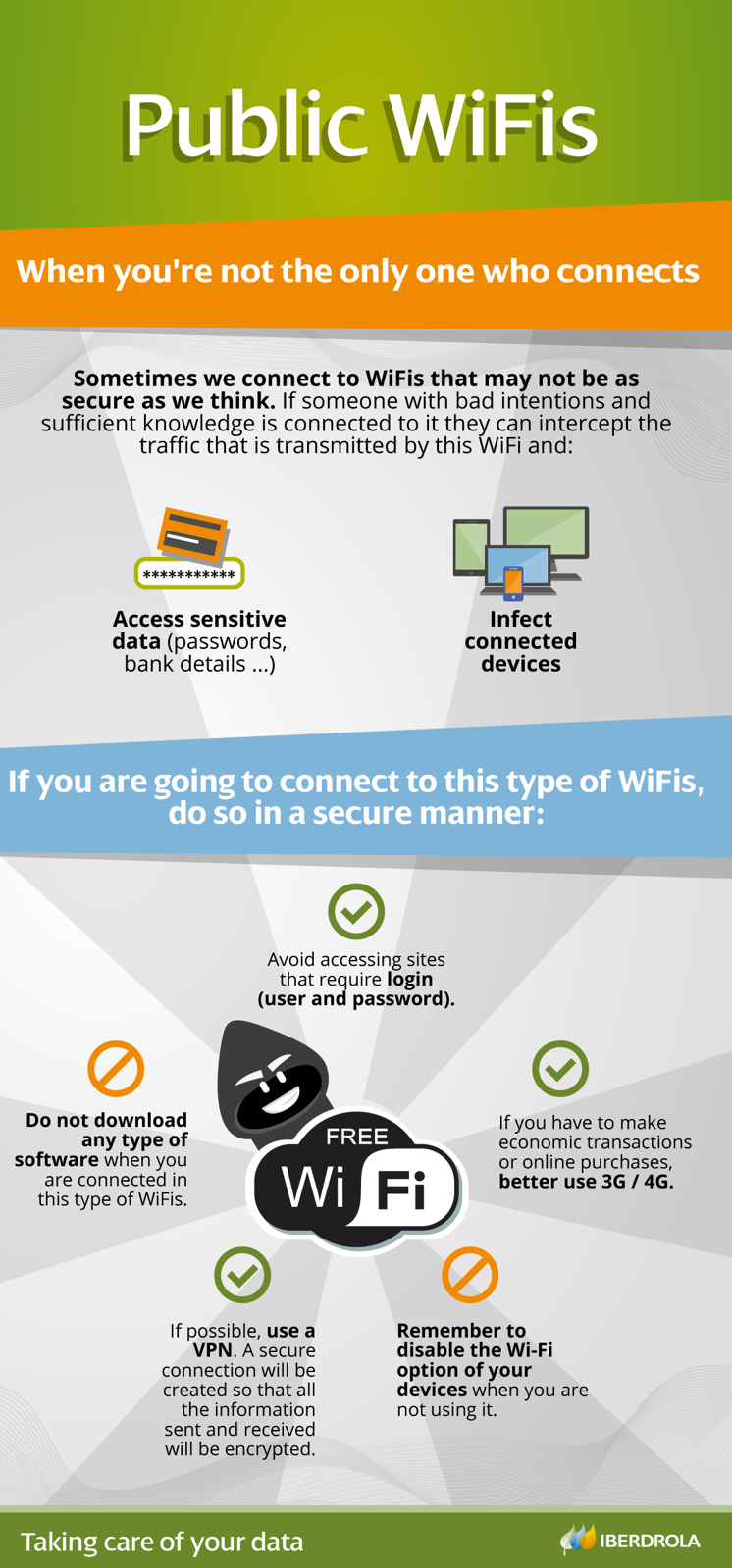 Public Wi-Fis, when you're not the only one who connects.