People, premises and partners of the centre
Multicultural team and local and international technology partners
Iberdrola Innovation Middle East is based on three cornerstones: our engineers, our laboratory and our partners. Moreover, forming part of the Iberdrola group provides us with access at all times to the very latest technological and industrial knowledge and advances.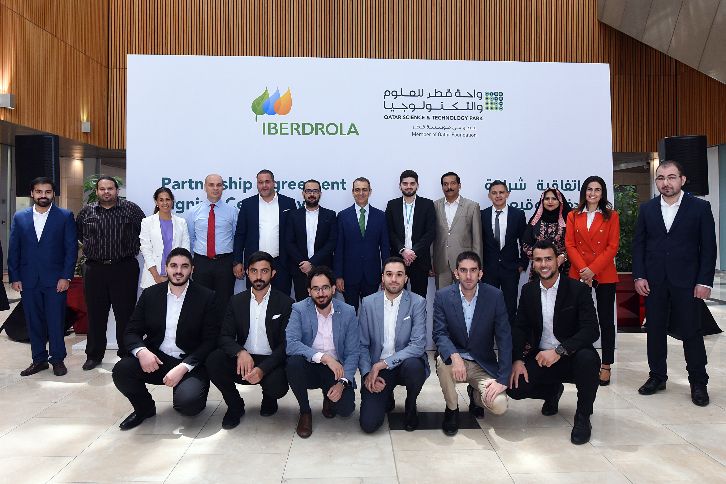 We work to develop smarter power grids, promote clean distributed power and provide a responsible use of energy.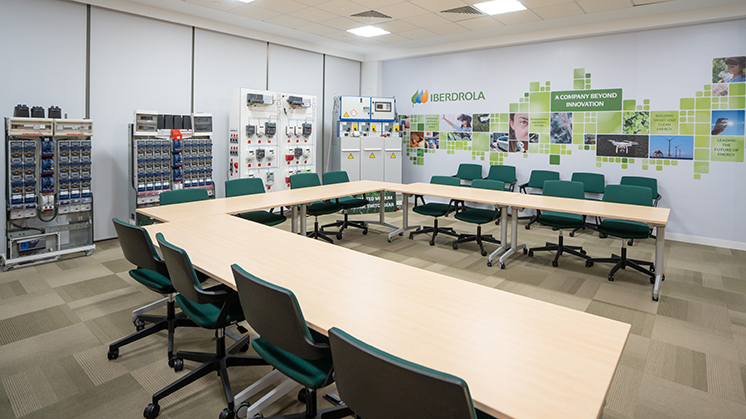 Iberdrola Innovation Middle East Conference Room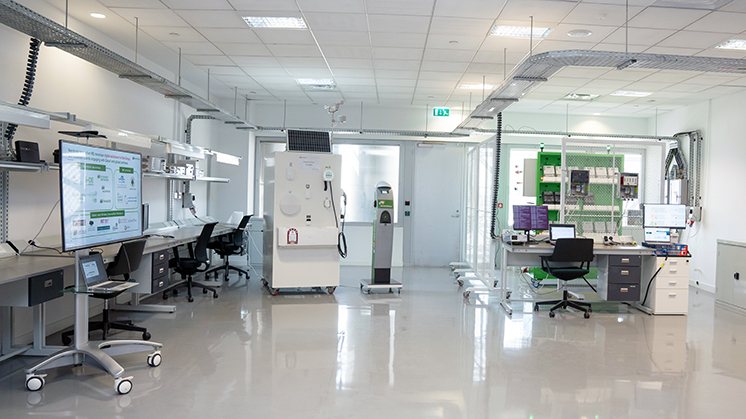 Iberdrola Innovation Middle East lab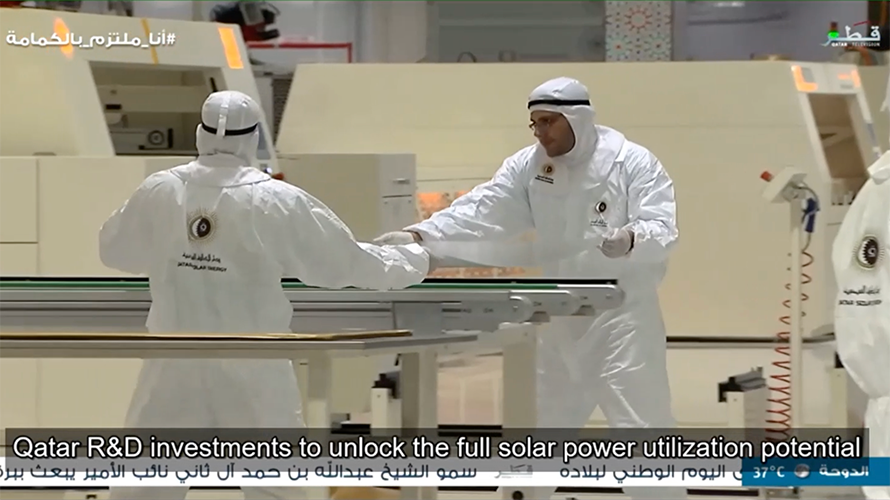 QTV Interview of Abdulrahman Alassi explaining what we have in the lab.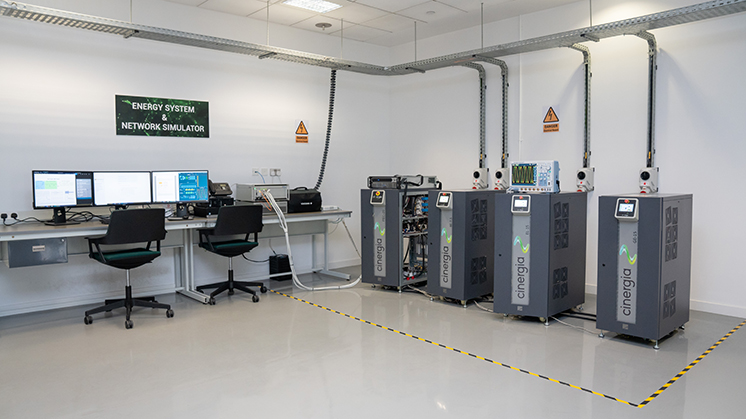 Energy Systems & Networks Emulator
People at Iberdrola Innovation Middle East
We are a multicultural group of people with broad experience in industrial implementation and applied R&D. Our diverse group of engineers, researchers and professionals cover the key knowledge areas needed to build the digital utility: electrical engineering, computer science, artificial intelligence and big data techniques.
Iberdrola Innovation Middle East premises
Iberdrola Innovation Middle East Digital Utility Laboratory enables research and development to be converted into innovation and market deployment. The integration of our Hardware-in-the-loop power-electronics hybrid-systems emulator, smart meters testing bank, energy efficiency prototyping and high-performing computer cluster allows for the testing of new products and services before the actual implementation in business operations and customers.
Our partners
Iberdrola Innovation Middle East teams up with local and international universities, technology institutes, start-ups and industrial companies that complement our technological knowledge and resources to tackle larger and more challenging projects.
Agreements with institutions
Our list of partners is growing continually: