INTERVIEW WITH SICDRONE, NIGHT VISION TECHNOLOGY SOLUTIONS AND OPEN ROBOTICS
Meet the winners of the Offshore Wind Challenge, a startup accelerator to protect marine mammals
We now know the winners of the Startup Challenge launched by Vineyard Wind, a company which is 50 % owned by Iberdrola group through its subsidiary AVANGRID. SICdrone, Night Vision Technology Solutions and Open Ocean Robotics will develop a pilot project, together with Vineyard Wind and Greentown Labs, with the aim of finding technology to minimise the impact of the installation of offshore wind farms on mammals in the area. Below, we interviewed these startups to find out a little more about their creation, their aims and their projects.
SICdrone, Night Vision Technology Solutions and Open Ocean Robotics win the marine mammal protection challenge.
Iberdrola group integrates the conservation and promotion of ecosystem biodiversity into its business strategy as an unavoidable way to advance towards sustainable development. The company has set itself the ambitious target of achieving zero net biodiversity loss by 2030, aiming, wherever possible, for a net positive impact from new infrastructure developments. For this reason, all its projects have an exhaustive environmental plan to minimise the impact on flora and fauna.
On this path, technological progress and the use of advanced tools become essential allies. Vineyard Wind

External link, opens in new window. — which is 50 % owned by Iberdrola group through its US subsidiary AVANGRID

External link, opens in new window. —, has decided to collaborate with Greentown Labs and the Massachusetts Clean Energy Center to find startups to develop innovative techniques for monitoring marine mammals: monitoring, data collection, real-time data transmission and analysis.
The main objective is to preserve the lives of animals in the vicinity of the Vineyard Wind offshore wind farm, an 800-MW project developed by Iberdrola off the coast of Massachusetts. To this end, two lines of work will be undertaken:
Reducing the environmental impact by improving the protection and safety of native fauna.
Improving the efficiency of the line of work by using new technologies that make it possible to reduce the time required to comply with environmental regulations.
The project is obviously ambitious and requires the participation of the best ideas and technologies, as well as the most innovative solutions to enable the sustainable development of offshore wind energy. Vineyard Wind therefore launched the Offshore Wind Challenge competition, of which it has now announced the winners: SICdrone, Night Vision Technology Solutions and Open Ocean Robotics.
Each of these companies will carry out a pilot project focusing on the collection and analysis of offshore environmental data. The aim is to improve real-time detection of marine mammals in one of the most remote and demanding environments in the world: the ocean. We spoke to the heads of each company to find out a little more about who they are, how they got here and what their future projects are.
SICDRONE, PASSION FOR RENEWABLES
The north-eastern United States is known for its harsh weather conditions, and SICdrone

External link, opens in new window., a company based in Massachusetts (USA), builds drone systems capable of operating offshore and flying in particularly adverse weather conditions, eliminating weather delays for crucial marine life surveys and monitoring.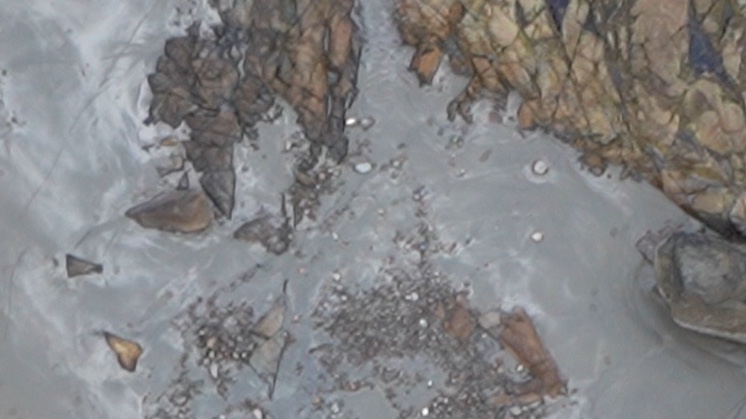 SICdrone and its drone systems, state-of-the-art technology.
Dan Bosch, CEO of SICdrone, explains that their technology is "perfect for this type of weather", as their aircraft can fly over ice and in dangerous conditions, which avoids putting human lives at risk. This also allows them to get closer to the whales without disturbing them and to collect more accurate data, as these mammals are in their natural habitat.
Dan Bosch, CEO of SICdrone
Our passion is our company and our connection with other companies to be more efficient and effective
The drone can fly at speeds of up to 100 mph in high winds, making it viable for the offshore wind industry. In fact, Bosch is a strong supporter of renewable energies as a means of caring for the planet: "We believe in renewables", he says. Collaboration with other companies is also crucial to the project, a facet will be boosted by the Iberdrola challenge.
OPEN OCEAN ROBOTICS (OOR), SUSTAINABILITY SAILING
Julie Angus, Managing Director of Open Ocean Robotics (OOR)

External link, opens in new window., a company based in British Columbia (USA), co-founded this company with the aim of building autonomous (unmanned) energy harvesting vessels equipped with sensors, cameras and communications devices for data collection and instantaneous transmission. These boats are extremely quiet, highly controllable and capable of operating even in stormy conditions.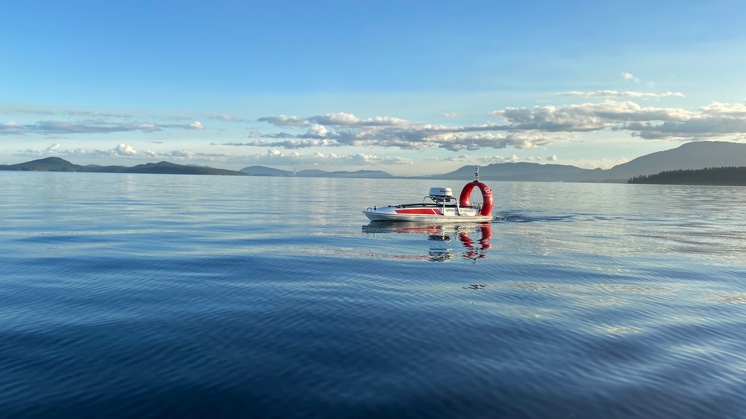 Open Ocean Robotics and its autonomous vessels, key to energy efficiency.
Basically, OOR makes it cheaper, easier and safer to understand the ocean by using autonomous solar-powered boats that travel for months collecting ocean data.
Julie Angus, CEO of Open Ocean Robotics
We are committed to innovation to meet the needs of our customers
OOR is an exceptionally innovative company focused on sustainability: "We are focused on the Sustainable Development Goals (SDGs) and we are excited about the industry", says Angus, who thanks Iberdrola for allowing them to be part of this project.
NIGHT VISION TECHNOLOGY SOLUTIONS (NTVS), COMMITMENT TO OFFSHORE WIND
Night Vision Technology Solutions (NTVS)

External link, opens in new window. is a high-tech systems provider head quartered in Rhode Island (USA) that offers thermal and light cameras for specific applications in the offshore wind industry, search and rescue, threat detection and situational analysis.
Julie Janson, head of Business Development at Night Vision Technology Solutions
Although we were new to the offshore wind sector, we set out to understand it and apply our technology to meet the challenge
Julie Janson, Head of Business Development at NTVS, emphasises her company's willingness to learn and evolve, as it has focused its efforts on entering and advancing in the complex offshore wind sector. According to her, at NTVS "the strategy is to always look for ways to innovate".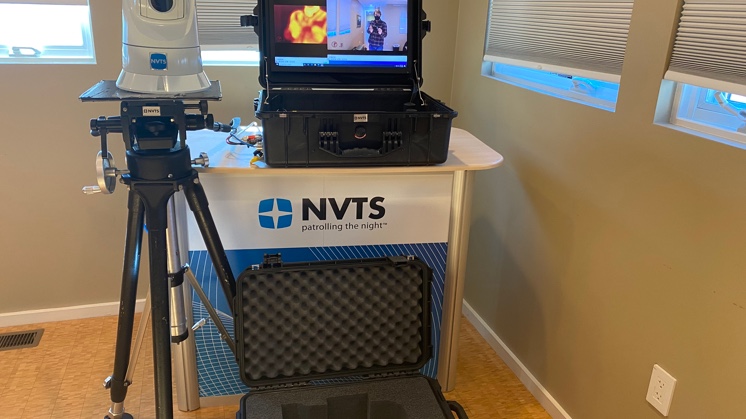 Night Visions Technology Solutions and its industry-leading thermal and light camera systems.