MAAS (MOBILITY AS A SERVICE)
Mobility as a service (MaaS): a digital, efficient and sustainable form of transport
Mobility is changing thanks to new technologies, and part of the population is opting for pay-per-use shared vehicles, eliminating fixed maintenance costs. These services can be accessed on the internet quickly, conveniently and safely. In addition, this new trend also helps to reduce pollution and protect the environment.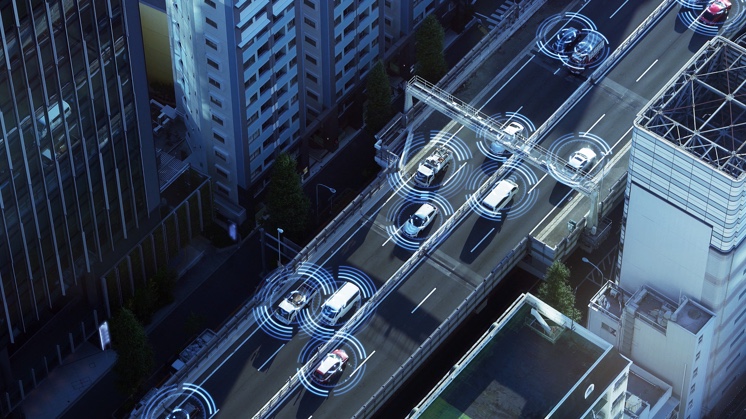 Mobility as a Service (MaaS) makes it possible to reduce emissions in large cities.
Mobility in big cities has become both a personal and an environmental challenge. Stress, traffic jams, air pollution and the associated premature deaths, as well as noise pollution all call for new mobility solutions. The mobility of the future must therefore be healthier for the user and the environment, and the centralisation of services through digitalisation (Mobility as a Service - MaaS) is one way to achieve this.
WHAT IS MOBILITY AS A SERVICE (MAAS)
According to the MaaS Alliance, the leading international Mobility as a Service community, it is the integration of various forms of transport, public or private, into a single on-demand service. For example, if need to take the bus and then an electric scooter to get somewhere, instead of having to locate, book and pay for each mode of transport separately, the MaaS platforms make it possible to plan the journey door-to-door using a single mobile application.
The notion of a digitally connected multi-mode transport network began to be discussed with the real-time connectivity offered by smartphones. The incorporation of shared-use vehicles or rideshare, from electric cars to bicycles and scooters gave the concept a boost. Now, the application of artificial intelligence, big data and the Internet of Things to transport planning further expands the mobility options for urban users.
SEE INFOGRAPHIC: How do people get around in the cities with the world's best mobility?
CHARACTERISTICS OF MOBILITY AS A SERVICE (MAAS)
What are the main characteristics of Mobility as a Service? Here is an overview of them:
Sustainability
Optimising the use of each form of transport makes it possible to save resources and avoid emissions.
Ease of use
Allows you to rent vehicles or buy public transport tickets from an application.
Flexibility of use
It allows the temporary use of one space in a vehicle without having to rent it completely.
Intermodality
It enables access to different transport networks, both public and private.
Connectivity and availability
It allows you to plan journeys and purchase tickets anytime, anywhere.
The traveller at the heart
The user experience is more satisfying because it is based on the traveller's preferences.
Security and lower costs
As an integrated service, prices are more competitive and payment is secure.
BENEFITS OF MOBILITY AS A SERVICE (MAAS)
Sustainable mobility is vital in the fight against climate change. For this and other reasons, in 2016 the United Nations adopted the New Urban Agenda, which includes the need to provide city dwellers with integrated and sustainable mobility options. But its benefits go beyond the environmental, as we can see below:
Boost for sustainability
Transport is one of the biggest contributors to global warming and the use of smart mobility solutions leads to a reduction in traffic and emissions.
Boost for decarbonisation
The electrification of transport (cars, motorbikes, buses, bicycles, scooters, etc.) is vital in order to achieve carbon neutrality.
Boost for smart cities
Smart cities, which apply technology to improve services and the well-being of their citizens, are well positioned to exploit all the possibilities of MaaS.
Boost for sustainable urban development
A large part of the urban infrastructure is set aside for private vehicles, so cutting the numbers will, for example, allow for the creation of more green areas.
TYPES OF MOBILITY AS A SERVICE (MAAS)
Whilst the integrated transport systems proposed by Mobility as a Service are under development, there are different solutions for harnessing mobility resources:
Private fleets: mainly developed by car manufacturers, such as ShareNow, previously Car2Go (Mercedes-Benz), Zity (Renault) or Free2Move (Citröen).
Public fleets: numerous city councils already offer bicycle services for shared use, many of them electric.
Mixed fleet: services like Uber, Lyft, Juno, Bolt or Cabify allow owners to offer their vehicles to other people (in certain countries this use is regulated under private licences).
Private: platforms such as BlaBlaCar, Drivy or Zipcar allow private individuals to share the use of their own vehicle and the travel costs.
MaaS platforms offer added value services through their mobile apps: information on the location and availability of transport, both mobility (vehicles) and micro-mobility (bicycles and scooters), journey monitoring and traffic conditions from the beginning to the end of the trip, or data analysis and the creation of mobility patterns that can be used in the formulation of public mobility policies and infrastructures.